Providers training apprentices for the civil service will be subject to a controversial new brokerage charge from the top tier of government which will recoup millions of pounds.
Candidates to train government apprentices were told to register with the Crown Commercial Service, and a group of 16 were chosen.
These were given access to at least £360 million, generated through the public sector's own apprenticeship levy payments.
They have now been told that CCS, which is a government agency representing the Cabinet Office, will retain a one-per-cent "management fee" on any apprenticeships that are delivered, allowing the government to retain around £3.6 million.
"The public sector seems to have been given permission to charge for permission to access frameworks," said AELP boss Mark Dawe, who pointed to the NHS as another public sector body guilty of trying to retain apprenticeships cash.
The public sector seems to have been given permission to charge for permission to access frameworks
"We have raised this with the Education and Skills Funding Agency, and they said it is allowed, but it can't be paid out of levy funds. Yet this is questionable, because for some providers, all their income comes from apprenticeships and the levy.
"I'm worried that this is setting a bad example to other private companies that would like to do the same thing."
The government boasted last year that six out of the 16 providers appointed to the CCS "framework" are small- and medium-sized enterprises.
A spokesperson for one of the civil service-providers, which asked to remain anonymous, said the fees would harm smaller providers.
"It doesn't seem fair that the government is now clawing back some of its own levy money through what amounts to brokerage fees, in many cases on smaller providers that will struggle to afford it," they said. "Yet it has made it clear it doesn't think others should do this."
Other bodies from across the public sector, including local councils and NHS trusts, have also been invited to use the CCS providers for their apprenticeship provision.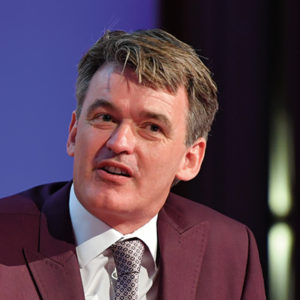 But FE Week found two examples last year in which the health service attempted to charge providers around one per cent of the value of their contracts, in their own competing brokerage schemes.
The NHS apprenticeship levy pot is estimated to be worth around £200 million per year nationally, which means one-per-cent brokerage charges could reach up to £2 million across the country.
Nottingham city council was exposed along similar lines last summer.
It was tendering for apprenticeship providers to join its directory – a list that it intended to share with other public-sector employers across England.
Any business transacted through the directory was subject to a one-per-cent management fee.
Mr Dawe is adamant that public sector bodies should be prevented from these charges: "We don't believe this should be allowed practice."
We don't believe this should be allowed practice
The government changed its rules in 2017 to state that "funds in an employer's digital account or government-employer co-investment must not be used for… specific services not related to the delivery and administration of the apprenticeship".
FE Week's understanding from subsequent conversations with the ESFA is that such charges are permitted if they aren't included in the negotiated levy price, though brokerage fees nevertheless remain a controversial topic.
"The charge by the CCS is considered to be a management fee and cannot be funded from the apprenticeship budget," said an ESFA spokesperson.
"Apprenticeship funding rules mean that levy funds must be spent on meeting the costs of training and assessments."