The government should drop its "experiment" with negotiated apprenticeship prices, after it emerged that almost every single one is currently being agreed at full cost, the boss of the Association and Learning Providers has said.  
Mark Dawe wants "fixed pricing" for all apprenticeships, both for the new employer-designed standards and for the older frameworks.
Every apprenticeship standard and framework is allocated a funding band of between £3,000 and £27,000.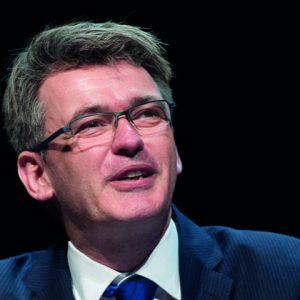 This represents the maximum government or levy funding an apprenticeship can attract, and employers are currently expected to negotiate with providers on the price.
Providers have however been kicking against this, warning it could force a fall in training standards if rolled out widely.
"Isn't it time, faced with evidence that over 95 per cent of apprenticeships are agreed at full cap, that the government admits they were wrong, drop the negotiated price experiment and join the rest of us in saying cut-price apprenticeships do not deliver a quality outcome for the apprentice or the employer?" said Mr Dawe in an online bulletin to members.
It is thought the 95-per-cent figure would have come from the Education and Skills Funding Agency, although this was not confirmed by them or the AELP ahead of publication.
Neil Carberry from the Confederation of British Industry took the opposite side, on the basis that he considers it "price-fixing".
"The basis of the government's apprenticeship reforms is to create an employer-driven market for apprenticeship provision, with businesses purchasing the training that is right for them and their staff", he said.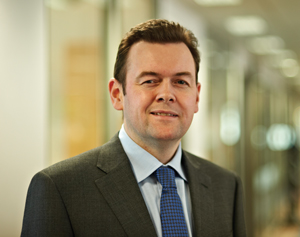 "The CBI supports this change and does not agree with a return to government fixed pricing."
The Department for Education announced recently that it would review the "effectiveness" of the current band structure.
This would "include considering funding band structures" and any changes will apply to new starts from August 2018.
"When we moved to 15 funding bands, we expected to see employers and providers negotiating on price below the funding band upper limit," it said.
"However, this hasn't materialised across all of the market, with many employers telling us that they do not feel able to negotiate with providers.
"We are therefore considering changes to incentivise negotiation and drive better value for money."
This caused widespread bemusement from providers.
For example Paul Freeman, director of education and talent at GK Apprenticeships, which delivers digital apprenticeships to both levy- and non-levy-paying employers, said that none of the 80 to 100 employers with which he works had challenged the cost.
"Claiming that employers are 'not comfortable' on negotiating a lower price is simply insulting to employers," said Mr Dawe.
"The overwhelming evidence is that employers want to talk about how they can maximise programme content and the quality of service at the cap rather than try and lower the price."
A DfE spokesperson said: "We support employers to negotiate the price of apprenticeship training to ensure value for money."