A free school sponsored by England's largest college group, and which is led by some of its top people, is closing down.
The Discovery School in Newcastle, which cost £9 million to set up, opened in 2014.
It will shut this year over "capability and capacity issues" that have concerned ministers.
Last July, the school was rated 'inadequate' at its first inspection by Ofsted, while it expects to receive another in its next, imminent visit from the watchdog.
Three high-ranking NCG employees have been "members" of Discovery ever since it opened. Their responsibilities included appointing the school's board of trustees – who ultimately oversaw its collapse and failed to turn it around.
These include NCG's current chief executive Joseph Docherty, its group director of strategic partnerships Chris Payne, and its director of property services Jeff McCall.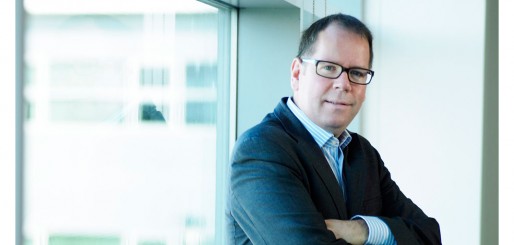 On top of this, Discovery's chair of trustees, is Gerard Garvey – the principal of Newcastle Sixth-Form College, which is part of NCG.
The group has attempted to distance itself from criticism and lay blame with the trustees.
"As sponsor NCG is only responsible for the appointment of the board and has no further powers to interfere in the running of the school," a spokesperson said.
"It is the board of directors of Discovery Learning Ltd that has total responsibility for all aspects of running Discovery School, including the design of the curriculum, the quality of provision, safeguarding of students, and the appointment or dismissal of all staff, including the principal.
"This is a very clear and deliberate legal separation of responsibilities."
Mr Garvey's roles at Discovery and as principal of Newcastle Sixth-Form College are meanwhile "completely separate", she added.
Discovery was heavily criticised by Ofsted, has suffered from low student numbers, and was forced to launch an urgent review of its safeguarding procedures after a pupil was left in London following a school trip to the capital.
The 14-year-old was left at King's Cross station when the rest of his group boarded the train two months ago.
Mr Garvey helped appoint a new headteacher last July, Gareth Rowe, even though he knew he didn't have the full capabilities for the role.
"Governors asked if the newly appointed headteacher had the experience to deal with the current issues faced by the Discovery School," read minutes from an NCG meeting in June, attended by Mr Docherty and Mr Payne.
"The Newcastle Sixth-Form College principal explained that he did not but they were confident that he had the ambition and capabilities to undertake the role effectively."
It added that Mr Docherty was "confident that he would be able to deliver".
This is a crunch time for the nation's biggest college group, which is cutting staff and had Ofsted breathing down its neck during a full inspection last month over poor achievement rates.
The watchdog took the highly unusual decision to extend its visit, suggesting not all went well.
Discovery is a specialist science and technology free school.
In a statement, the school said the decision to close had been taken "based on well-documented issues at the school including safeguarding problems, poor teaching and leadership and the results of a recent Ofsted which is expected to deem the school 'inadequate'".
Year 11 or 12 students are being offered places at Newcastle Sixth-Form College or Newcastle College – both members of NCG.
A spokesperson for the Department for Education said the school had "let down" pupils, parents and teachers.