Five FE and sixth form colleges facing "significant financial challenges" are "actively considering" collaboration plans, following a pioneering review of post-16 provision in North East Norfolk and North Suffolk.
Great Yarmouth College (GYC), Lowestoft College (LC), and Lowestoft Sixth Form College (LSFC) released a joint statement this morning confirming that they are looking at forming a "partnership, designed to combine their strengths but still protect the individual identity of each college".
Daphne King (pictured right), principal of grade two Ofsted rated East Norfolk Sixth Form College (ENSCF), in Gorleston, also said that ENSCF plans to "strengthen"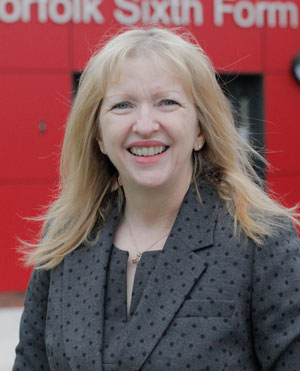 its existing partnership with fellow grade two Ofsted-rated Paston Sixth Form College (PSFC), in North Walsham.
The exact format of both collaborations is still to be agreed.
The moves follow a review of post-16 provision in North East Norfolk and North Suffolk, which covered all five colleges.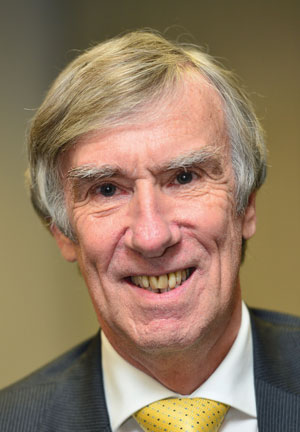 It was overseen by the FE Commissioner Dr David Collins (pictured left) and Sixth Form College Commissioner (picture below right) during the first five months of this year.
A report on this published yesterday (Monday) by Mr Mucklow said that it was "clear from the evaluation, that it would be difficult for all five [colleges] to stand alone in the longer term.
"Doing nothing has already been determined not to be a viable option," the report added.
"There is the strong likelihood of the collapse of some of the local provision within the next two years if nothing is done."
It added that all the colleges involved were facing "significant financial challenges".
"Between the five colleges at the time of the site visits, the picture showed a potential deficit for the 2014 to 2015 academic year of just over £1.3m.
"Some of this has since been managed down through in-year efficiencies, but this is projected to rise in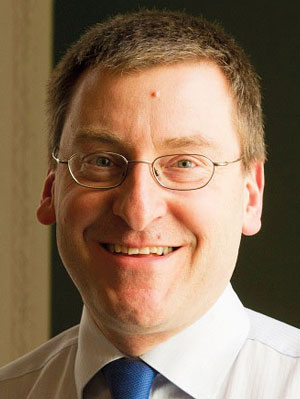 2015 to 2016."
It added that the combined college liability, in terms of long-term bank loans to fund past capital development, was also almost £11m.
It comes after the Department for Business, Innovation and Skills (BIS) yesterday announced plans, in its report Reviewing post-16 education and training institutions, for a "programme of area-based reviews to review 16+ provision in every area" of the country.
The North East Norfolk and North Suffolk review and another for Nottingham, which FE Week revealed had been launched on May 1, were pilots for this.
The spokesperson for GYC and LSFC, both rated good by Ofsted, and grade three Ofsted rated LC said: "This is an innovative and arguably overdue solution for the towns of Great Yarmouth and Lowestoft.
"As individual institutions, we are each experiencing the challenge of a fall in the college age population across our two towns, so rather than competing amongst ourselves, we want to explore a way to work together.
"Our aim is to create a new, stronger college group with the secure foundations needed to establish an even wider range of relevant and specialist courses.
"This will strengthen links with local industries, such as our growing energy sector, by delivering a skilled workforce.
"It will also ensure our local students gain the experience they need to secure their chosen career, with a seamless transition from secondary, through to further and higher education."
Ms King said: "My college and PSFC have been sharing services since September last year and further work is being done to ascertain the benefits of forming a stronger partnership.
"We are two of the highest performing colleges in Norfolk and we want to build on our reputation for excellence."
No-one from PSFC was available to comment.
Gordon Boyd, assistant director for education at Norfolk County Council, said: "We want the best possible education for Norfolk students, so we are very supportive [of the plans]."
Suffolk County Council was unable to provide a comment ahead of publication.
The Department for Business, Innovation and Skills (BIS), the Education Funding Agency (EFA) and the Skills Funding Agency (SFA), which were all involved in the area review, declined to comment.