National Apprenticeship Week (NAW) will run next year from March 14 to 18.
The dates for the ninth annual NAW, which celebrates the positive impact that apprenticeships and traineeships have on learners, businesses and the economy, were confirmed today by the Department for Business, Innovation and Skills (BIS) and Skills Funding Agency (SFA).
This year's (2015) NAW, which ran from March 9 to 13 and was covered extensively in a special FE Week supplement, saw more than 600 apprenticeship-themed events and activities, staged for example by learners, FE providers, schools and employers, across the country.
A spokesperson for the SFA, which co-ordinates NAW, said that "we hope there will be even more events next year [2016], making it the best ever".
They will include the second FE Week Annual Apprenticeship Conference and Exhibition (AAC), which will be held at Birmingham's International Convention Centre (ICC) for three days from Wednesday, March 16.
Stewart Segal (pictured right), chief executive of the Association of Employment and Learning Providers,  said: "NAW is a great opportunity to focus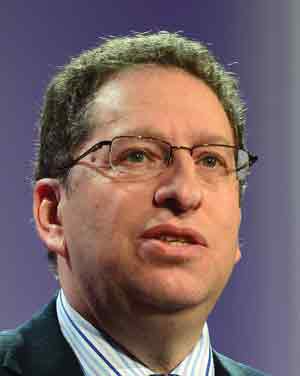 on the success of the apprenticeship programme and the 2016 week will show the progress towards achieving the 3m target.
"Many training providers work with employers and their apprentices to raise the profile of this vital programme.
"We'll be supporting our members during the week and are delighted to be strategic partners again in the AAC."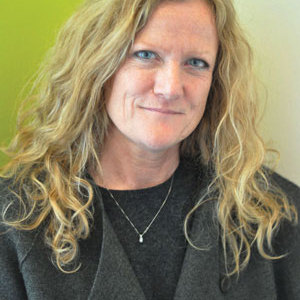 Teresa Frith (pictured left), senior skills policy manager for the Association of Colleges, said: "Apprenticeships are an important way for young people to bridge the gap between education and the world of work, by earning while they're still learning.
"National Apprenticeship Week helps to make young people aware that there is another career option open to them."
Tom Stannard, deputy chief executive of the National Institute of Adult Continuing Education (Niace), said: "The NAW will play a key role in highlighting the importance of apprenticeships for people of all ages and not just young people.  We hope that the government's ambition for 3m apprenticeship starts results in millions of completions, providing apprentices with a solid foundation for their future career and progression throughout.
"We also hope that the week will encourage more employers to set up quality schemes and benefit from the increased productivity that higher levels of training, including apprenticeships, bring to workplaces of all sizes across the country."
Richard Harrington, Prime Minister David Cameron's advisor on apprenticeships and joint chairman of the new Apprenticeship Delivery Board, said: "As part of its remit to stimulate apprenticeship growth, I'm pleased to say that the Apprenticeship Delivery Board will be steering the direction of the next National Apprenticeship Week, which in 2016 will be between March 14 to 18.
"The knowledge, expertise and enthusiasm of the board will assist our colleagues in business, in BIS, the SFA and the FE and Skills sector to deliver a great week that will highlight the government's key priorities and commitments in this area — including the drive towards 3m apprenticeship starts in this parliament and the progress of reforms to give employers control of apprenticeships."
A 157 Group spokesperson said: "We continue to support and promote NAW and look forward to getting involved with the 2016 campaign.
"This is a vitally important initiative to raise the profile of apprenticeships, among potential apprentices, employers — particularly small and medium sized enterprises — and the wider public.
"Apprenticeships have been given centre stage by the government's skills agenda and it is crucial that all employers understand how and why they should get involved."
Part of the purpose of NAW is to encourage more interest in apprenticeships. This year's (2015) NAW saw an additional 200 businesses joining the Trailblazer programme, which is challenging employers to design hundreds of new apprenticeship frameworks.
There was also a record-breaking 23,000 apprenticeship vacancies were pledged and the SFA spokesperson said that the "ambition for NAW 2016 will be to better this".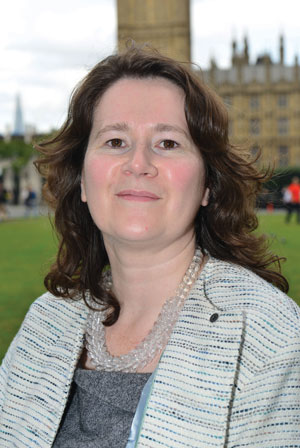 Sue Husband (pictured left), director of the National Apprenticeship Service, said: "Last year's NAW saw some tremendous achievements, but I want next year's to be the best yet.
"I am looking forward to once again raising the profile of apprenticeships and traineeships and celebrating the important role they play in equipping people of all ages with the skills that they need to prosper in their lives."
The 2015 AAC attracted more than 600 delegates to Westminster's Queen Elizabeth II Conference Centre, in March.
Speakers at the event, hosted by broadcaster and journalist Kirsty Wark, included Skills Minister Nick Boles, Shadow Business Secretary Chuka Umunna and the then-House of Commons Education Select Committee chair Graham Stuart, who used the conference to launch the committee's report on apprenticeships and traineeships for 16 to 19-year-olds.
Would-be delegates to the 2016 AAC are being urged to save the date, register their interest here and keep an eye out for further announcements about booking information, speakers and other activities, in FE Week and at feweek.co.uk later this year.