The Skills Funding Agency (SFA) has released its annual accounts and report for 2014/15, so we had a comb through and discovered the following…
1. Staff sickness at the agency has plummeted year-on-year…

2. But then again, so has the number of staff…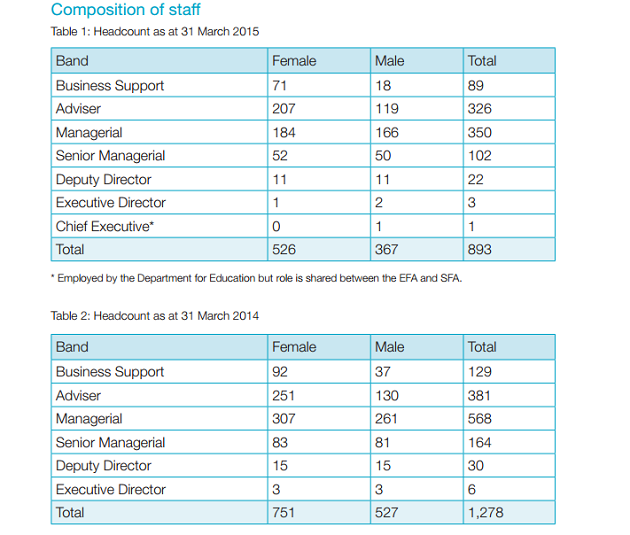 3. And fewer staff means a HUGE rise in the cost of redundancies and other exit packages…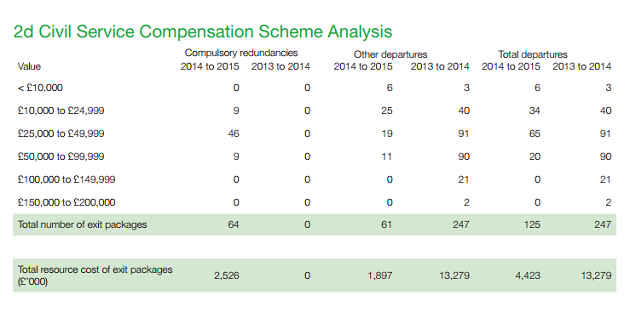 4. The financial health of providers is acknowledged as a "significant risk" for the Agency…
"Increasing weakness in the financial health of colleges, leading to increased intervention putting pressure on SFA staffing and financial resources. One of the most significant risks that the SFA has had to manage, and will have to continue to manage over the coming years, is the deteriorating financial health of the sector delivering the training provision we fund.
"The financial pressure is due to reduced funding, increased competition, increased costs and a more cautious stance by banks on lending. This will result in increased work for the SFA in managing intervention cases. The SFA will continue to mitigate these risks by analysing early the financial plans of colleges most at risk to establish whether they are sufficiently robust.
"We will monitor potential cases of financial weakness through college management accounts. We will intervene early when there are signs of financial weakness to bring about recovery/ structural change where appropriate."
5. The number of FE providers under a 'notice of breach' has risen sharply…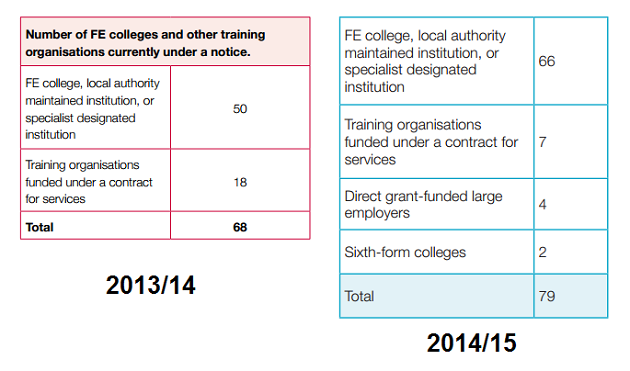 6. The number of cases of fraud under investigation by the SFA is down…
Between April 2014 and the end of March 2015, the SFA received 81 allegations of financial irregularity, compared to 132 in 2013/14 (although a "significant number" of those related to a single case).
There were 37 cases brought forward from the previous financial year, compared to 40 brought forward from 2012/13
At March 31, 15 cases were still live (compared to 18 at March 2014) and the SFA was vetting a further eight cases (compared to 22 at the same time last year).
7. Apart from almost £50m in capital funding which could have been wrongly paid to colleges, SFA boss Peter Lauener thinks the Agency has done a good job…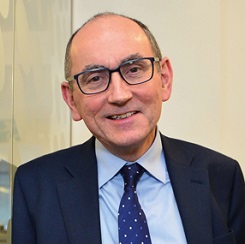 "I believe that the risks the SFA faced in the financial year 2014 to 2015 were generally managed effectively, with the exception of the management of capital grants to colleges which resulted in payments in advance of need and the qualification of these accounts.
"Work is under way to learn the lessons which will be shared with colleges and with BIS partner organisations.
"It will be a priority for me to enhance the existing processes and practices of the SFA in the coming financial year."
8. The "effective management" of the SFA's accounts isn't the only reason Mr Lauener and other senior managers have to be pleased. May we draw your attention to the five and six-figure pension lump sums they are sitting on…