More than £75 million of government levelling up funding is to go to further education projects in England – including new campuses and expanded provision for existing colleges.
The government on Wednesday evening unveiled more than 100 projects sharing £2.1 billion for its second round of the Levelling Up Fund.
The fund aims to support local infrastructure and regeneration schemes, such as town centre revamps, bringing vacant spaces back into use, bolstering transport or highways infrastructure and cultural restoration projects.
Among the headline schemes in the FE sector is a new £40 million carbon neutral education campus for Blackpool and The Fylde College (existing campus pictured) to replace its aging town centre facilities.
According to the bid announcement, the new "multiversity" will be located in Blackpool's Talbot Gateway business district and offer courses in automation, robotics and artificial intelligence.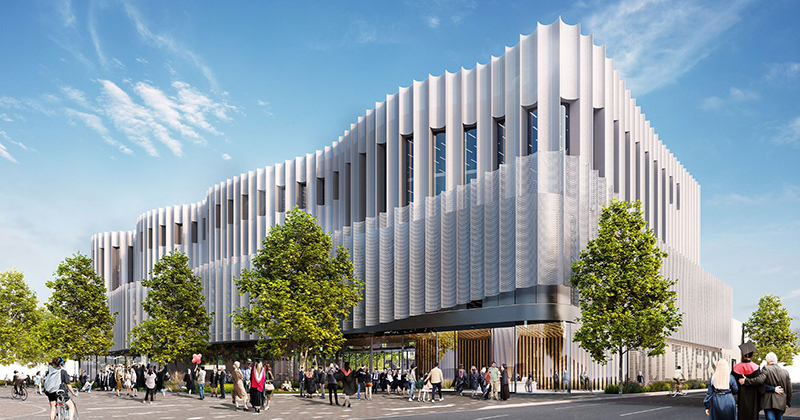 Project bosses said it will accommodate around 2,300 learners, with higher-level qualifications among those on offer, and is envisioned to be open in 2026.
Councillor Lynn Williams, leader of Blackpool Council said: "The new learning environment would facilitate upskilling, reskilling and lifelong learning within the town. Our town revitalisation plans will also be supported by bringing many students into the heart of Blackpool."
Elsewhere, a Somerset Training Academy for Health and Social Care is to be formed with the £19.7 million overhaul of the Grade II Listed former hospital building in Bridgwater, empty since 2014, as well as an annexe of the new academy in Minehead.
Councillor Duncan McGinty, leader of Sedgemoor District Council said: "We are absolutely delighted that the bid was accepted and look forward to work starting on this fantastic project. We hope that work will start late Summer 2023, subject to the necessary planning and listed building processes."
The government's announcement said the academy will train up vital health and social care staff.
For Oldham, £20 million will be used to fund new spaces for green businesses and establish a new learning centre offering vocational courses in environmental skills.
The centre is set to be a community learning space ranging from forest school provision for pre-school age children, curriculum support for key stages 1-4, and vocational and technical courses delivered in partnership with The Oldham College.
The centre is set to expand the land management-based curriculum the college delivers in partnership with Oldham Council's environmental team, which will include courses in arboriculture, horticulture, hospitality and ecology among others.
Cooking, beekeeping, photography and woodworking courses are also planned.
Another area to secure funding for a new campus is Dover, which will use £18.1 million to develop brownfield land that will include an education facility delivering training in the creative and digital industries, which also aims to boost job opportunities in the region.
Dover MP Natalie Elphicke said: "The exciting new creative and digital campus will create new jobs and skills opportunities in our area."
And £20 million has been announced for Swale, with a portion of that funding being used to expand the course offering at Sheppey College for 14-18 year-olds.
In Telford, a share of its £20 million allocation will go towards a new skills and enterprise hub at Telford College, from which it will deliver sixth form provision.
The multi-million pound centre will be a part of the area's Station Quarter regeneration, and feature close links to the business community, according to local leaders.
The Department for Levelling Up, Housing and Communities has been approached for more details.
Levelling Up secretary Michael Gove said the "transformational" projects would help ensure that "no matter where you are from you can go as far as your talents will take you".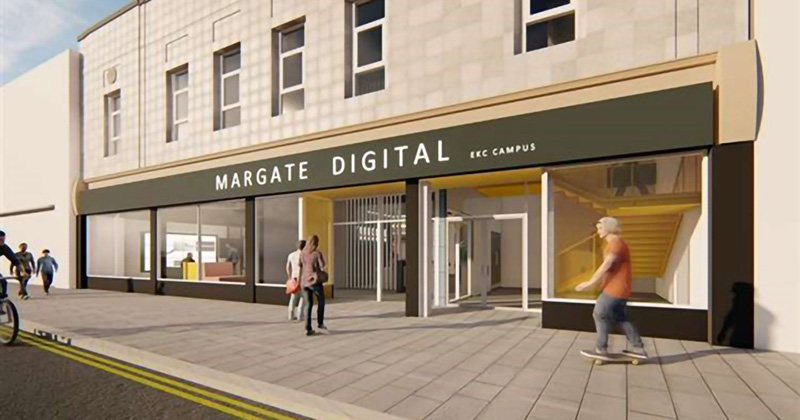 The announcement follows the £1.7 billion dished out to more than 100 schemes in last year's first round of Levelling Up Fund cash.
In FE the first-round bids included £20 million for a new college of medical sciences in Bolton that will include 900 apprentices a year, as well as a new digital technology campus in Margate, Kent, offering diplomas from levels 2 to 5, funded from a £6.3 million allocation.
Other headline schemes from round one include a £20 million city learning campus in Wolverhampton offering A-levels and higher education courses, while £9 million in Sunderland is going towards a construction skills academy.
Round one also allocated cash to plans for a skills village and the revamp of a former grammar school for training and apprenticeships in the hospitality and leisure sector, both in Rotherham, and a new sixth form college and adult education centre in the Castlegate area of Sheffield, funded from a share of that area's £20 million bid.