The 2014/15 Ofsted annual report painted a picture of an FE and skills sector in which two years of improvement came to a near-halt last academic year — and general FE colleges even saw a "decline" in performance.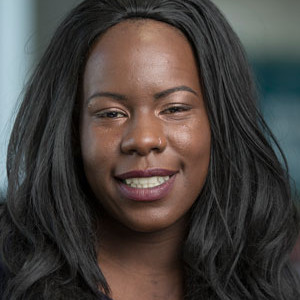 Click here for more of the report, which was launched at 10am, while sector responses to Ofsted's findings can be found below.
Reflecting on the report's comments on the financial pressures face by the sector, National Union of Students vice president for FE Shakira Martin said: "Colleges have done well to ensure that there is a decent standard of education during a time of immense financial pressure.
"However, we remain concerned that providers will struggle to continue with this given greater pressures on staff and with attention of senior leaders and governors diverted by area reviews and mergers.
"More needs to be done by providers to develop effective student engagement processes that drive quality improvement.  The dependence on survey data as a measure of student satisfaction should not be the sole means.  Providers could learn a lot, for example, about learners perceptions and ideas for the effective delivery of English and Maths GCSE, through effectively resourcing student voice and creating a partnership approach to quality improvement."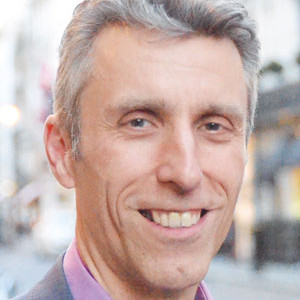 David Hughes, chief executive at the National Institute of Adult Continuing Education (Niace) said: "The findings in the Ofsted report are worrying because we want every learner to have a great experience, but we have to recognise the funding pressures that colleges and providers are under at the moment, as well as the impact of the new inspection framework.
"The concerns raised about apprenticeships being used to accredit existing skills with no substantial new learning must be addressed.
"It is precisely why Niace is working closely with employers and apprentices to develop the Apprentice Charter, guaranteeing a high quality learning and learning experience.
"We're also calling for the Government to use 1 per cent of the income from the new apprenticeship levy to create a quality and access fund — making sure everyone has access to a high quality apprenticeship.
He added: "Once again, the chief inspector was highly critical of learning and skills in our prisons.
"It cannot continue and we must make sure that the review led by Dame Sally Coates and re-tendering of Offender Learning and Skills Service (Olass) contracts really do make a difference.
Mr Hughes said: "Our recommendations to the Coates Review would help deliver a step change in offender learning, ultimately reducing reoffending rates.
"For instance, we need to enable long-term prisoners to access higher level courses, including on-line if we are to support people into decent jobs on release.
"We would also like to see incentives in Olass 5 contracts to increase partnership between education providers and community-based partners and to monitor progress through the gate.
"To help achieve the step-change, we need more up skilling of prison staff so that the important link between learning and rehabilitation is reinforced consistently across the whole prison regime," he added.
Mr Hughes said that Niace was also pleased "to see that Ofsted has highlighted improvements in learning, skills and employment in women's prisons.
"Our research 'Learning for Women in Prisons' shows the importance of addressing women's personal, domestic and socio-economic circumstances alongside vocational learning and training.
"We have worked with female prisons to develop innovative approaches including family learning and tailored personal social development programmes.
"These have been successful in helping women to break out of destructive patterns, develop skills, access sustained employment and training, better care for their families, and become effective members of their community, and have led to some of the improvements noted in Ofsted's report."
A spokesperson for the Department for Business, Innovation and Skills responded to the concern raised in the report about the negative impact of funding cuts on FE provision.
She said: "Investing in skills is vital to achieving our ambitions to increase UK productivity. By 2019/20, government spending on apprenticeships will have doubled in cash terms compared to 2010/11.
"Funding for the core adult skills participation budgets will be protected in cash terms and five National Colleges will train an estimated 21,000 students by 2020 in industries central to the productivity agenda.
"Locally-led area reviews will help improve quality by securing an efficient and financially resilient sector, capable of delivering high quality apprenticeships and the technical and professional skills that learners and employers want. Additional government funding will help to support area reviews."
Dr Mary Bousted, general secretary of the Association of Teachers and Lecturers (ATL), said: "Ofsted's annual report is a damning indictment of the Government's skills policy. Although young people clearly value the education and training they receive in FE colleges, they have 267,000 fewer students than last year.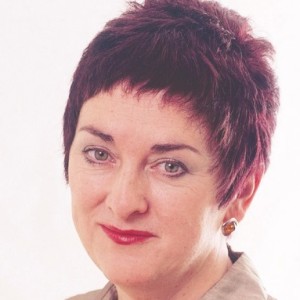 "It is extremely concerning that during the current academic year only 35 per cent of FE colleges have been judged good or outstanding, less than half the percentage in 2015 and a dramatic fall from the upward trajectory of improving performance between 2012 and 2014.
"Ofsted rightly lays the responsibility for fewer FE colleges being judged good or outstanding on the Government's doorstep for putting 'colleges under considerable financial pressure'.
"It is clear the devastating cuts to the skills budgets is having a marked effect on colleges' ability to deliver good quality courses and affecting the opportunities for young people to improve their life chances through education.
She added: "Ofsted is also right to be critical about the withdrawal of funding for careers education, advice, information and guidance in schools, with only one in five schools ensuring students in years 9 to 11 are receiving the support they need to make key decisions about their future.
"With teachers unable to access the information, CPD and time they need to support their students, it is unsurprising that vocational opportunities and apprenticeships are not well promoted, and are still regarded as second best to A-levels and university."
She also said that ATL agreed "with Ofsted that the Government's apprenticeship policies should focus much more on quantity, rather than relentlessly pursuing the target of 3m, if it is to attract young people onto these programmes".
"As Ofsted points out, the surge in apprenticeships since 2010 has mainly resulted from new programmes in the customer service, retail, administration and care sectors, and many of these have not been of sufficient quality — nearly half of apprenticeships have been judged as inadequate or requiring improvement," she added.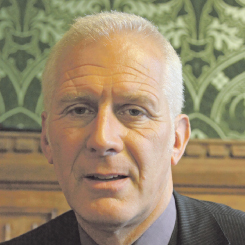 Shadow Skills Minister Gordon Marsden said: "The decline [in FE standards] that Sir Michael has noted in his report is concerning, but it is hardly surprising in the face of a series of cuts that the sector has faced. He clearly acknowledged the impact of the financial problems in his report.
"Providers have also too often had to make major adjustments under impossible time constraints.
"His observations on the need for colleges both to improve and expand their apprenticeship provision is concerning, because FE colleges are so much the centre of the local skills community and have a vital role to play in this area.
"They need to take those points raised in the report on board, but unfortunately the area review process that the Government has embarked on is not conducive to such reflection, as it's cost driven.
"Sir Michael also said little about adult skills in the summary of his report, which is unfortunate because this area, and how it is funded, will be just as important to the future of colleges in the coming years as 16 to 19 and 19 to 24 provision."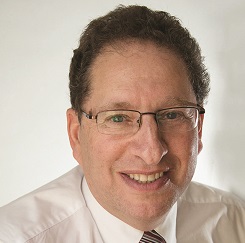 Stewart Segal, the Association for Employment and Learning Providers' (AELP) chief executive, said: "Despite the funding pressures acknowledged in the report, it is pleasing that in respect of independent learning providers, Ofsted has found the percentage of training providers who are judged good or outstanding has increased again in 2015 to 79 per cent, up a point from last year and an increase of 10 per cent in two years.
"It is a terrific achievement in a time of great change and challenging financial circumstances."
He added: "The views of employers and learners are paramount in terms of measuring quality and large surveys by the Department for Business, Innovation and Skills (BIS) and Confederation of British Industry (CBI) regularly show high satisfaction ratings with training programmes.
"Therefore it is encouraging that Ofsted has underscored this with its own Learner View findings of 12,000 learners, 91 per cent of whom said that they would recommend their provider to a friend, AELP has always said that the views of employers and learners should rank as highly as success rates in an Ofsted inspection.
"Ofsted inspections early in an academic year tend to focus on the worst performers and this should be made very clear in the report.  Nearly 80 per cent of provision overall is either good or outstanding and we need to promote good practice.
"Since September 2015, we have had another Common Inspection Framework in place after the previous one lasted a mere two years and providers now have to manage inspections under a new regime.
"We agree that the reforms of apprenticeships must focus on raising the quality, rigour and profile of all apprenticeships and not on simply increasing the numbers of apprentices.  The resulting system must also be simple and easy for employers to use and it should lead to the employer commitment and improvement in quality that we all want to see."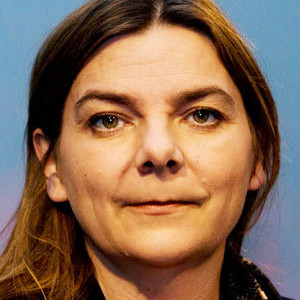 University and College Union general secretary Sally Hunt said: "As the report rightly recognises, the FE sector has faced massive budget cuts in recent years. It is little surprise that this rapidly changing funding environment is acting as a barrier to quality.
"If the government wants to support improvement in the FE and skills sector, it should put a sustainable funding system in place which ensures that cost is not a barrier to people accessing the skills learning they need. It should also recognise that apprenticeships are not the only solution to the country's skills needs and enable colleges to focus their provision to meet local priorities. The report supports UCU's previously expressed concerns about the poor the quality of many apprenticeships."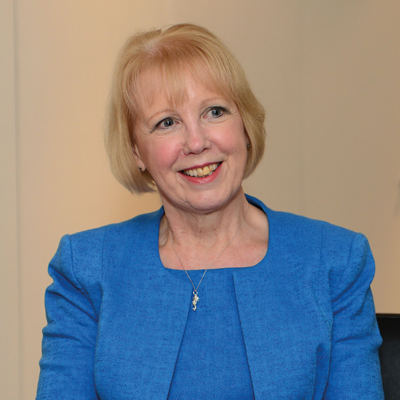 Gill Clipson, deputy chief executive of the Association of Colleges (AoC), said: "The government is committed to creating 3m apprenticeships by 2020 but ensuring a sufficient number of young people access these opportunities will require a change in attitude.
"Young people must be informed at school, by the age of 14 at the latest, about the wide range of careers that are open to them, and the education and training routes, whether technical, professional or academic. Colleges are keen to work closely with schools to the benefit of students as well as the wider economy.
"Her Majesty's Chief Inspector has highlighted a decline in the overall performance of FE colleges inspected this year. We are pleased though that Ofsted has recognised the 'context' behind this.
"Considering the level of funding cuts colleges have had in the last five years, and the massive task of providing thousands of young people with GCSE maths and English qualifications, it is a great achievement that nationally, 77 per cent of colleges are judged to be good or outstanding.
"The government has given colleges breathing space in not reducing funding any further in the recent Spending Review. Ofsted has called for a renewed focus on FE and skills and colleges are committed to playing a key role in driving the country's economic prospects, closing skills gaps and raising productivity."
James Kewin, deputy chief executive of the Sixth Form Colleges' Association, said: "This year's report acknowledges that more sixth form colleges are judged to be good or outstanding than any sector.
"Attainment at A-level remains strong and the report shows that Sixth Form Colleges lead the way in securing good GCSE grades in English and maths for learners who did not achieve these at Key Stage four.
"All of this has been achieved against a background of funding reductions and curriculum reform. Sixth form college staff and leaders have done exceptionally well in helping to deliver such outstanding results at such a challenging time."