Only companies that are paying the apprenticeship levy will have access to the new funding system when it is launched in April 2017, the co-chair of the government's Apprenticeship Delivery Board has revealed.
Nadhim Zahawi (pictured above) dropped the bombshell this afternoon at FE Week's Annual Apprenticeship Conference, in Birmingham.
"The core offering that we will be launching in April 2017 will effectively be delivering the levy for the two per cent levy payers, while maintaining stability in the rest of the system," Mr Zahawi, who is also the Prime Minister's apprenticeship adviser, said.
"What you want is a core offering and make sure it worked and delivered for those companies who are paying the levy, and then it'll start to migrate to the rest over a period of time," he continued.
Sue Husband, the director of apprenticeships and delivery service at the Skills Funding Agency, also confirmed that "non-levy paying companies will still have access to government funding" once the levy has been launched.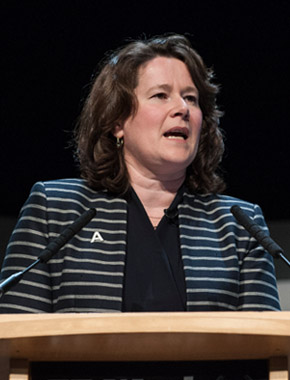 "The digital apprenticeship service in the long-term will absolutely be the place where all businesses will be able to access funds for apprenticeship training in the future," she continued.
"To put people's minds at ease in terms of SMEs, they will still have access to funding for apprenticeships," she concluded.
Mr Zahawi added that they would be running a "virtual reality type pilot" with levy-paying employers, to ensure that it was ready in time for April 2017.
"I am very confident that we will deliver the system that will deliver for the levy payers," he continued.
"It will absolutely work," he said.
More information about the levy implementation will be available from April, Ms Husband said.
The news comes the day after the chancellor announced as part of the budget that levy payers would receive a 10 per cent top-up on their monthly levy contributions.