A former skills minister has criticised the Department for Education for moving away from T Levels student recruitment targets.
Sir John Hayes, the Conservative MP for South Holland and The Deepings who held the skills brief between 2010 and 2012, said numerical goals are essential to making new programmes "credible".
He said targets are vital to "gauge success" and that he's "never bought the argument" that you cannot focus on both quality and quantity when rolling schemes out.
The Department for Education had originally set student number "estimates" for the first three T Levels but has since claimed they have no fixed targets.
Documents for a T Level awarding body tender from 2018 show the department estimated there would be 900 learners on the education and childcare pathway, 400 on construction and 1,200 on digital in the first year of the rollout in 2020/21.
An updated T Level action plan published by the DfE in January showed that, as of October 2020, 650 students were enrolled on the education course, 250 on the construction pathway, and 400 were on the digital.
Hayes was speaking at a Westminster Education Forum event this week during which Sue Lovelock, the Education and Skills Funding Agency's director for professional and technical education, said the government chose not to "dilute" the quality of T Levels by setting targets.
She said: "One of the lessons that we learned from looking at previous reform programmes is that actually, if you have a sort of very numbers focused approach on 'we need X number of providers, we need X number of students', then you almost by consequence dilute the focus on quality.
"We've really tried to put quality at the forefront of all of our planning. So, we haven't set targets for how many providers we want or how many students we want on particular courses.
"We want to work with providers that are really keen to meet our quality bar and for them to think about the number of places that they think are right for their institution as we roll out T Levels in the early phases."
She added that this was a "conscious decision to put quality rather than quantity at the front of all of the work that we've been doing on T Levels".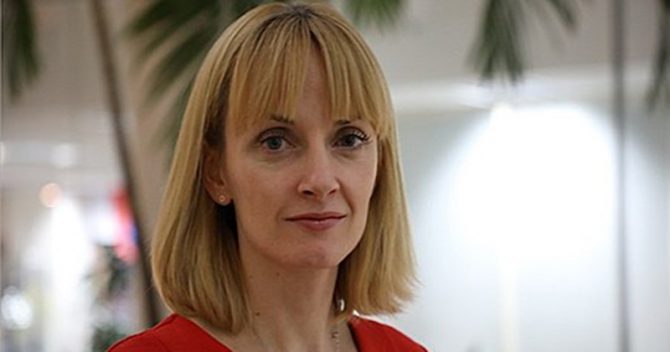 But Hayes, who chaired the event, hit back. "I've never bought that argument, Sue, because when I was the minister, we put into place for the first time statutory standards for apprenticeships," he said.
"We got rid of programme-led apprenticeships. And yet at the same time, we massively boosted the number. I've never bought the argument that there's a trade-off."
The former skills minister added it was "absolutely right" that reforms have "rigour" but warned "unless you have coverage they won't be embedded in the consciousness of learners, of potential learners, of providers, of parents, of everyone else".
He continued: "You have to have numbers in order to make the programme credible, it seems to me. I take your point about policy ̶ I just don't think there's a simple trade-off."
In response, Lovelock conceded: "That's completely fair."
Asked whether the enrolment numbers had increased since October,  Lovelock said: "I don't think the number has changed significantly."
The two awarding bodies delivering the first three T Levels – Pearson and NCFE – later confirmed to FE Week that there has been no big change in the numbers since October.