The chief executive of the Education and Training Foundation has warned that FE is on the brink of a "crisis" in leadership because of a historic lack of investment.
David Russell was speaking to FE Week in an interview marking five years in post at the body which provides professional development to the sector.
The former civil servant, who became ETF chief executive after a career in the Department for Education, said that in the 20 years he has worked both in the department and with them outside it, he has "never seen as good an understanding of the importance of the FE workforce as there is now".
"The chance the ETF has now is to really shift from a series of effective tactical interventions in the sector, which is what we have been doing, into the strategic role we have the potential to play," he added.
"But it feels we're at the cusp, because that understanding and awareness has not yet converted into major strategic investment, but I think it can over the next few years, and that's why ETF is still a really exciting place to be for me."
The foundation, which is co-owned by the Association of Colleges and adult community education body HOLEX, is well-placed to offer strategic advice to officials on workplace development, having trained teachers, trainers, governors and leaders for the sector for years.
Understanding and awareness hasn't yet converted into major strategic investment
Yet it is the training for the last of those that is concerning to Russell, who worries the sector is "not far off from a crisis of leadership", which will hit once the current generation of leaders leave their posts, taking with them their experience at a time of "acute" challenges for FE organisations, and coming off the back of a lack of investment in leadership development.
"I think the pipelines through to senior leadership are quite broken. You don't see the diversity of people coming through in terms of visible diversity."
An FE Week investigation this week, which found only 12 English college leaders are from an ethnic minority, throws that lack of diversity into sharp relief.
Russell, who is a governor of adult learning provider Friends Centre and Greater Brighton Metropolitan College, believes rebuilding those pipelines will take "a lot of thinking and a lot of doing".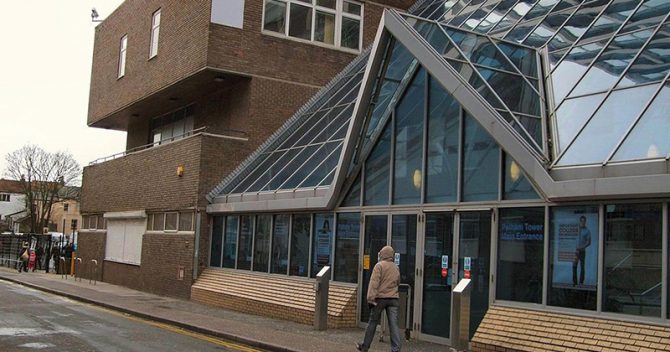 The ETF's main duties include: awarding Qualified Teacher Learning and Skills (QTLS) as well as Advanced Teacher Status (ATS), designing Taking Teaching Further, Prevent training, running an annual workforce survey, and managing Centres for Excellence in SEND and maths.
Winning the contract for the latter was a coup for the foundation, Russell says, and shows how it has been diversifying their income, instead of pursuing self-sufficiency.
He says the "ideal place" for the ETF to be in is to have a "good mix" of grant funding from the DfE, which accounted for 86 per cent of its total £27 million income in 2017-18, combined with longer-term contract income that gives them "continuity of income". 
There is also the foundation's other income, for example, from its teaching qualifications QTLS and ATS and its membership body, the Society for Education and Training, which was acquired in 2015 and has gone from around 9,000 members to 20,000.
"Having those three different types of income in a diversified model is a really important part of our future I think," Russell said.
Taking on the responsibilities of leading the ETF was a "big jump" for Russell, after spending 16 years in the "mothership" at the DfE, where "you can just do and the system will have to respond".
The pipelines through to senior leadership are quite broken
"Whereas with the ETF, everything we do is in partnership with other organisations around the sector; and even as a pretty senior civil servant, you're not publicly accountable for much, but as a chief executive, you feel you are all the time."
One advantage, Russell believes, is that decisions the ETF takes can be implemented in weeks, perhaps days, rather than the years and months the DfE takes.
It has not been plain sailing for the foundation, however: the Association of Employment and Learning Providers abandoned its stake in the ETF in March 2018, claiming it is "no longer an organisation run by the FE sector for the sector" and was instead an extension of the DfE. 
Asked about this controversy, Russell described the relationship between the bodies as "cordial" and said he and his AELP counterpart, Mark Dawe, "regularly" meet up to share intelligence.
"We are here to serve and support all teachers and trainers in all types of FE institutions.
"Of course, we can do that in  partnership with other bodies like AELP. That makes things easier, but in the end our commitment is to the workforce. It's not to other individual organisations."