It was announced during the Easter break that the government's decision over funding allocations for apprenticeship provision for non-levy-paying employers had been paused, to allow time a careful review. Noel Dunne explains why he thinks this was a bad move.
As the director of an award-winning training provider in charge of four subcontracts with different primes, I had made meticulous plans, and invested time and resources to be ready to deliver a direct contract from May 1. Now the government has pulled the rug from under our feet.
As a specialist provider in creative, digital and marketing apprenticeships, Creative Alliance has been effective at enabling 16- to 18-year-olds to secure apprenticeships – no mean feat for a graduate-rich sector with no history of, and little initial interest in, vocational entry routes into work.
This naturally meant we were particularly hard hit by the reduction in fees for frameworks for 16- to 18-year-olds. Last summer I had to explain to our board that from May 2017 we'd earn 100k less delivering the same frameworks.
Despite this, we soldiered on, budgeting carefully, being reasonable about carry-ins and planning for new starts. We counterbalanced the reduction in funding we'd receive for the qualifications we deliver with the fact that from May 1 we'd be no longer paying 15 per cent in management fees.
Currently we pay our prime contract holders around 15 per cent of everything we earn to 'manage' the contract with the ESFA.
I prepared for a variety of scenarios to ensure we can meet the potential obligations with our employers. As a social enterprise, we have done everything that it is apparent the government and ESFA have not.
Last week we had no idea how much contract we were going to have to deliver but at least we knew where it was coming from.
This week we are not only clueless on how much contract value we will have, we also have no idea where it will come from.
And, of course, we already have new starts lined up, because you can't turn the employer engagement tap on and off when providing a client-facing business service.
No one in their right mind would run a business under these conditions
The ESFA says existing contracts will be extended, but that doesn't mean subcontractors will get value under those existing contracts: we are being capped NOW.
Our company needs a minimum contract for 2017-18 of £600k. If we do manage to find contract from somewhere, at that volume, then that's £7,500 per month in management that I hadn't planned to pay. That's £60k that we will lose this year alone paying for learners in contract management fees.
At an average of £3,000 per apprenticeship, that's 20 people unable to start apprenticeship qualifications with us.
The tragedy is that the £60k of public money will be paid for services we don't need because we're ready to go. We've invested time and resources into ensuring we're ready. Like many other subcontracting providers, Creative Alliance is ready to start delivery immediately and directly manage contracts from the ESFA; we don't need to pay a prime to manage contracts on our behalf.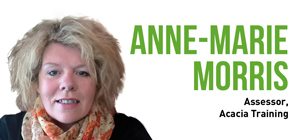 So, here's a simple request to the minister, the IfA and the ESFA. Please amend this decision and immediately issue direct contracts to training providers who:
Have a three-year track record of effective apprenticeship delivery under sub-contracting arrangements.
Have a Qualification Success Rate 5% above national average.
Can assure their ESFA contract managers that they have all the Information management, monitoring and reporting systems for the ESFA in place.
If not then we, and many other specialist providers, will find ourselves in jeopardy.
At a time when we should have been developing business opportunities, we have been focusing on how we going to manage this! No one in their right mind would attempt to run a business under these conditions.
As my last shreds of sanity slip away, it helps to remember that we did all tell the minister and civil servants that their process and timetable would not work.
The first rule of leadership is listening. The government didn't. Now I, the team, our clients and our learners will see what we can salvage from this fiasco of their making.
Noel Dunne is director of Creative Alliance