Colleges are facing an unforeseen triple whammy hit to their finances, an FE Week investigation has found.
Budgets nationally are set to be hit by tens of millions due to rising energy, audit and national insurance costs.
Julian Gravatt, deputy chief executive of the Association of Colleges, said government can no longer "simultaneously underfund colleges while expecting them to pick up extra bills" as it will be the "students who ultimately lose out".
Energy crisis hits colleges for £20m
Britain's energy crisis has seen a number of suppliers go bust in recent weeks while others hike up costs to households and businesses.
Colleges are now bracing themselves for a spike – not only because of rising rates but also because of increased usage during the winter to keep their teaching spaces well ventilated in the face of Covid-19.
An AoC snapshot survey, shared exclusively with FE Week, showed that colleges face rising energy costs in the region of £20 million in total this academic year.
The basis of the estimate is from a voluntary sample of 23 college finance directors and their initial 2021/22 budget compared to their revised budget following notification of price rises.
Gravatt explained that some colleges managed to secure fixed prices for two or three years which are due to continue beyond summer 2022 and which they hope will stick. But others face rising prices now, particularly those on flexible contracts.
One college finance director said it had to tender for gas and electric on one of its sites from October 1. On that one site alone, the college had to agree a gas increase of £59,000 per annum over three years (from £71,000 to £130,000) and an electricity increase of £96,000 per annum over three years (from £236,000 to £333,000).
Another finance director said their contract fortunately carries into the 2022 academic year but was advised that based on their historical usage at today's prices, their annual gas cost would be £281,000 higher and electricity would be £325,000 higher.
"If prices remain unchanged when we go to market, that would essentially mean a 100 per cent increase versus what we have in our financial plan for 2022/23 utilities costs," they said.
Tim Golding, head of strategic partnerships at Zenergi – an energy customer service company that helps around 25 colleges with their energy procurement – told FE Week that some colleges have fixed contracts while others have flexible contracts.
He said any that were due to renew in August, September or October this year "will most likely be impacted by higher rates" and face an increase of 80 to 90 per cent.
Golding said the market in January and February "was reasonable and nowhere near as high as it is now" where only around a 10 per cent rise took effect.
Compared to 12 months ago electricity prices have gone from around 14/15 pence per kilowatt hour to 20/25 pence, while gas has risen from around 3/4 pence to 6/7 pence per kilowatt hour, according to Golding.
A spokesperson for energy regulator Ofgem said: "Currently, wholesale gas prices are at a record high, driven by international supply and demand factors, and this may be feeding into some contracts."
Golding described the current energy situation as a "double hit" for colleges and schools: "They're facing an increase on the unit rate but the reality is that they're probably also going to be using more as a result of ventilation needs, particularly over winter."
Audit costs shoot up
On top of rising energy prices, colleges are having to fork out more cash for external audit costs following an in-year change to the post-16 audit code of practice for 2020/21.
The Education and Skills Funding Agency announced in April that it requires all external auditors to conduct a funding audit before signing off on the annual college financial statements.
In previous years, external auditors typically signed off college accounts using ESFA's own funding statements to check the accuracy of funding claims and provide the assurance.
While some audit firms have committed to absorbing the extra costs themselves, most are charging colleges for the additional work.
An FE Week snapshot survey of 37 colleges showed that 30 (81 per cent) of them are experiencing a rise in external audit costs.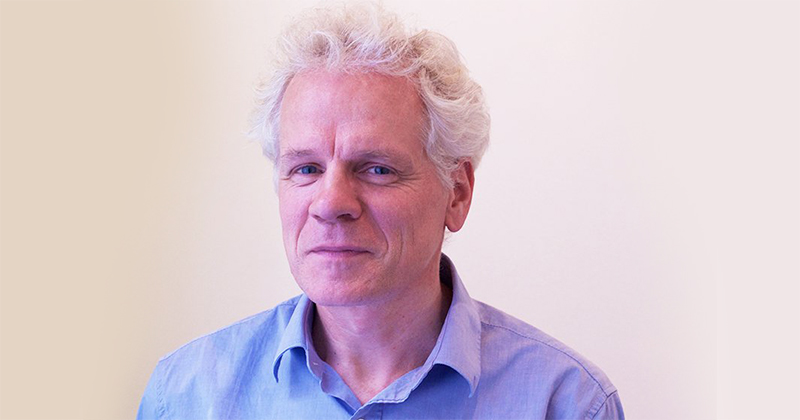 Respondents said they estimate a 22 per cent increase on average but the rises vary widely, from four per cent for some to 45 per cent for others.
Colleges spent £8 million on external auditors in 2019/20 in total, so a 22 per cent increase would amount to a £1,760,000 spike for colleges as a whole in 2020/21.
Respondents to FE Week's survey bemoaned not only the extra costs but the additional workload this is placing on their management information system teams.
Gravatt said: "In the current climate, even £10,000 extra is an issue for a college that could spend the money better elsewhere.
"These extra costs are the tip of an audit iceberg for colleges that involves diversion of staff, delay and duplication that really needs reform."
£30m hike to national insurance costs
Hikes to national insurance make up the perfect storm facing college budgets. 
Prime minister Boris Johnson set out plans last month to increase national insurance contributions from both employees and employers by 1.25 percentage points from next April.
The so-called "health and social care levy", which the government said would raise around £12 billion in extra funding each year, will be used to "tackle Covid backlogs" and reform adult social care.
However, the government will use £1.8 billion of the £12 billion to "compensate departments and other public sector employers" in England at the next spending review for the "increased cost of the levy".
But the Treasury previously confirmed that colleges would not benefit from the compensation scheme, even though schools and all other public sector employers will.  
This was because colleges are technically classified as private sector organisations by the Office for National Statistics (ONS).
AoC estimates the rises will hit college budgets by an extra £30 million a year.
The DfE said it was "aware of the challenging financial situation faced by FE colleges".