An executive at coach firm National Express is to become principal and chief executive at Birmingham Metropolitan College.
Andrew Cleaves, currently managing director of the transport group's international division having previously run its Birmingham-based UK Coach business, will take up the FE post in May.
He previously spent 12 years in senior roles at Tube Lines, managing the public private partnership with Transport for London for infrastructure and maintenance of the London Underground.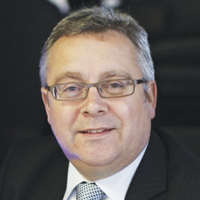 "As the UK economy continues to recover we have to provide young people with the necessary skills for them to be successful," said Mr Cleaves.
"To do this, we will strengthen our links with businesses across the region both large and small, stakeholders and local authorities.
"Under my leadership I am determined that the team at the college will bring all these aspects together to provide a compelling mix, that will see our students succeed in an ever-changing world."
The college, which has around 50,000 students on 20 campuses and centres of excellence in the Greater Birmingham area, was formed in August 2009 through the merger of Matthew Boulton College and Sutton Coldfield College.
Mr Cleaves succeeds Dame Christine Braddock DBE who, after 17 years as principal, is retiring this year.
She is a past president of the Greater Birmingham Chamber of Commerce, a CBI council member for the last decade, a member of the Local Enterprise Partnership (Lep) board and former deputy chair of Midland Heart Housing Association.
"The governors, and everyone involved in the recruitment process which began last autumn, identified knowledge of the business community gained at a senior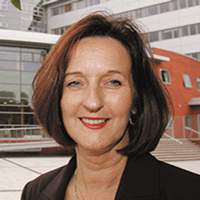 level and the ability to build partnerships as critical requirements for my replacement," she said.
"Employability is at the heart of everything we do, and engaging with employers to discover their requirements for now and into the future is central to our strategy.
"When I first met Andrew, you could see he really bought into the partnership approach, and that being able to have a positive impact on the lives of tens of thousands of students was very appealing to him.
"He really did tick every box we had on our list of potential attributes, and he has a very 'can do' mind set, which sits very well with everyone he has met."