The shadow education secretary has refused to reveal if the Labour Party employs even one apprentice.
At FE Week's Annual Apprenticeship Conference shadow education secretary Kate Green was quizzed on how many apprentices work for the political party, which often criticises central government for not employing enough of the learners.
But while admitting it was a "legitimate question to ask any politician", she said they "don't share information about our workforce".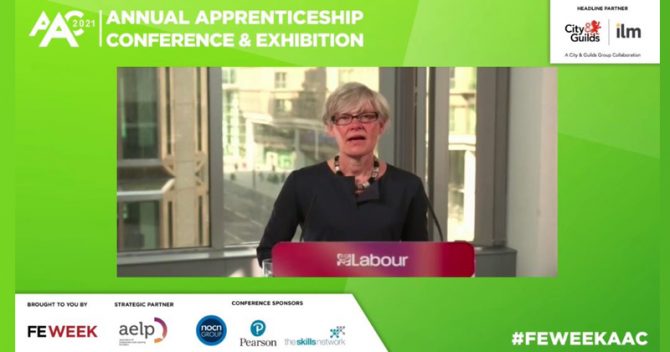 Her own constituency office does not employ an apprentice, she says, because it is a "very, very small" team, so they would not be able to provide the necessary "intensive support".
But they have made a "huge priority" of taking on young people with learning disabilities "to give them their first work
experience.
"So I think it's horses for courses, isn't it?"
During the question-and-answer session, FE Week editor Nick Linford asked the shadow education secretary again whether the Labour Party had any apprentices at all.
But Green would not be moved, saying "we just don't disclose the source data of our workflow".
"I'm guessing the answer is probably 'none'," Linford replied, but Green advised him not to make that inference.
Yet when pushed again to give an answer, she said: "We don't disclose that data."
Approached for further comment after the session, the Labour Party told FE Week it had "nothing to add" to Green's remarks.
Shadow apprenticeships and lifelong learning minister Toby Perkins has told FE Week one of his constituency workers is on a level 3 digital marketing apprenticeship.
All public sector bodies with 250 or more staff in England have been bound to a target to employ an average of at least 2.3 per cent of their staff as new apprentice starts over the period of April 1, 2017 to March 31, 2021.
Latest official data shows that from April 2017 up to the end of March 2020, 1.7 per cent of the civil service's headcount were new apprentices.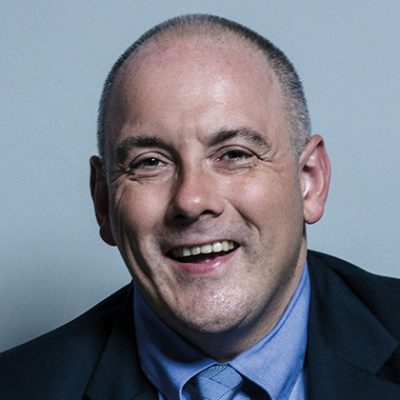 That target has since been restated for an extra year to cover 2021-22.
Also speaking at the conference on Thursday was Commons education select committee chair Robert Halfon, who attacked the 2.3 per cent target as "unambitious" and "sending all the wrong signals".
He said the public sector "should be leading the way", and wherever possible, all new recruits to the public sector should be offered an apprenticeship.
Additionally, the number of apprentices a company employs should feature in the criteria for awarding public sector contracts, Halfon added.