The Department for Education has today revealed how colleges and training providers will be expected to operate over the summer term as England comes out of lockdown measures.
In an update to its 'Further education coronavirus (Covid-19) operational guidance', the department has laid out four steps for opening up different activities and centres.
It follows the "successful" return to on-site education from 8 March.
The next steps out of lockdown will be "guided by data, not dates, so that we do not risk a surge in infections that would put unsustainable pressure on the NHS" – so changes are likely.
Four steps for fully reopening
Step one, set to come into place on Monday 29 March, will allow providers' outdoor sports and leisure facilities such as tennis courts and open air swimming pools to reopen.
All students will be able to take part in organised outdoor sports, and wraparound provision can take place outdoors for under-18 students.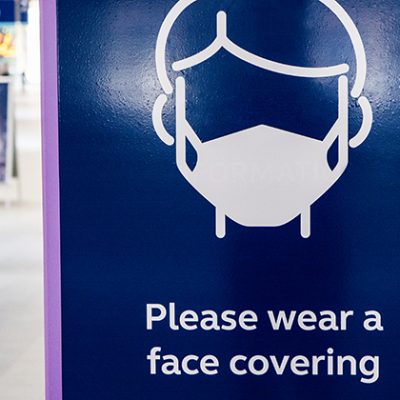 Clinically extremely vulnerable staff and students can return to work and education from 1 April, and the mandate on face coverings in classrooms and workshops is also set to be reviewed next week.
Step two, taking place not before 12 April, will mean students can return to industry placements where working from home is "not reasonably possible".
Commercial activity within colleges and providers can reopen, as it will in wider society.
Indoor leisure facilities such as gyms can reopen for public or individual household use; and on-site hospitality facilities can reopen to the public for table service if they can serve outside.
Step three, taking place not before 17 May, will allow indoor adult group sport to resume on FE premises.
Indoor hospitality can reopen to the public under this phase, and more students are expected to return to part-time work outside of their college, along with the rest of society.
Step four will coincide with the completion of a government review of social distancing and other long-term measures meant to mitigate against coronavirus.
"This will inform decisions on the timing and circumstances under which the advice on one metre plus, the wearing of face coverings and other measures may be lifted," the update reads.
So far, the only other restriction being lifted for colleges for step four, and not before 21 June, is that open days can be planned.
Colleges should plan content for 'less secure' students
Alongside these steps, the update also sets out expectations for the summer term, with several tasks for providers to consider.
These include designing and planning content for students to embed curriculum content "in which they are less secure".
Colleges have also been advised to liaise with their local schools to support students transitioning to A-levels or other vocational and technical qualifications. Schools should be helped to identify and prioritise content deemed "essential" for the course, to deliver in the classroom, remotely, or independently.
Providers should seek access to all year 11 students ahead of summer to "inform their options and choices" through taster sessions and induction activities. Guidance to schools will set out that providers should be given access, and the Baker Clause already mandates schools allow colleges to discuss options with their students.
Intensive support for those at risk of being not in employment, education or training should also be discussed with local authorities and schools, the guidance states.
Providers should also support study skills, other enrichment activity, careers guidance, and support for students' mental health for students going into further study or employment.
And they should support application and preparation for work with employers, for instance by providing work experience, Covid-19 restrictions permitting.