The government is expecting to spend up to £7.5 million over a 15 month period to cover the cost of the legal work carried out by practitioners and consultants for its new college insolvency regime.
The vast amount is being set aside despite the Department for Education admitting college insolvency would be an "unlikely event", and experts predict hardly any of it will actually be used.
There are concerns that if the fund does go unspent then the cash will be directed away from the sector, coming at a time when the DfE has formally rejected a plea for extra cash for a college teacher pay rise.
The insolvency regime is a solution to a problem that is largely of the government's own making – and it now appears to be a very expensive solution
The department first set out proposals for an insolvency regime in 2016 after recognising the dire financial positions some colleges are finding themselves in.
A tender, with a closing date of September 21, has been launched to procure the services of licensed insolvency practitioners, accountants and legal advisors.
They will be expected to conduct "independent business reviews" on colleges in financial difficulty, and take "formal appointments in relation to the insolvency of individual colleges".
Services are also being procured for "provision of specialist commercial legal advice to the department in relation to cases of severe financial difficulty and/or insolvency of colleges".
Having these services on board will "enable a quick response to potentially rapidly-changing situations in individual colleges which are in severe financial distress", the tender document said.
The DfE is expected to pull the plug on exceptional financial support for colleges once the insolvency regime is introduced.
FE Week has reported on a number of colleges in dire straits that have received multimillion-pound handouts from the DfE's restructuring fund – cash that needs to be used by March 2019.
These include Lambeth College, which was expecting a whopping £25 million to pay off its exceptional financial support and bank loans, as well as the struggling Telford College of Arts and Technology, which received £21 million for its merger with New College Telford.
FE Commissioner Richard Atkins previously told FE Week that colleges will continue to "occasionally get into difficulty", and therefore they will need "some sort of funding to oil the wheels in these situations", such as the insolvency regime, to ensure stability and protect learners.
But the amount of money set aside for the insolvency services, which works out to £500,000 a month from January 2019, has raised eyebrows.
David Hughes, chief executive of the Association of Colleges, said: "I would be very surprised indeed if the actual spend on this was anywhere near that figure in the first few years, let alone the first 15 months. 
"My experience over the last 20 years is that there has nearly always been a viable way to support a college to manage out of the financial distress.
"Given the explicit primacy given to protecting student interests, it may well be that the insolvency regime is not used at all in the first few years, or perhaps even ever."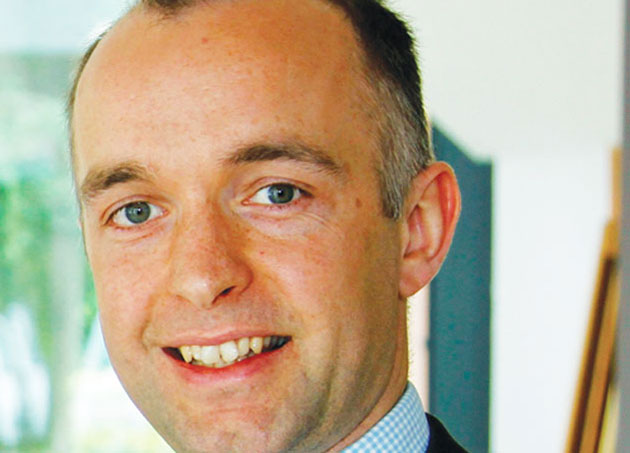 But James Kewin, deputy chief executive of the Sixth Form Colleges Association, is wary of any underspend.
"We have previously exposed how the government has underspent the 16-19 budget in each of the last three years," he said.
"This money was redirected way from the sector – the same fate should not befall any of this £7.5 million that goes unspent."
He added: "The government seems unwilling to join the dots between the three major funding cuts imposed on colleges since 2011, year on year cost increases, and the fact that there is now significant financial pressure on institutions.
"So the insolvency regime is a solution to a problem that is largely of the government's own making – and it now appears to be a very expensive solution."
FE Week reported yesterday that Ms Milton has confirmed the government will not offer extra cash to fund a pay rise for college staff, despite promising to do so for part of a 3.5 per cent salary increase for school teachers.
Malcolm Trobe, deputy general secretary of the Association of School and College Leaders, said it is "completely unacceptable that there is no funding going into the college sector to meet the pay rise for their staff" and was dismayed that "we're now setting aside £7.5 million to deal with an event which by the government's own admission they think is highly unlikely".
The secondary legislation required for the college insolvency regime is due to go through Parliament this autumn, in order to implement it in early 2019.