While the government has promised £1.5 billion of new cash to colleges over this parliament to create "cutting-edge facilities", a number of multi-million-pound building projects are already under way.
Construction was being pushed ahead for Institutes of Technology and T-level facilities ahead of their rollout in September, but the coronavirus pandemic has stopped some in their tracks and put question marks over their completion dates.
In recent days the government has said work on construction sites can continue as long as it is done safely, so a number of providers have introduced safety protocols and got straight back to work.
FE Week spoke with a number of affected colleges to find out how they have adapted to delivering the projects during this crisis.
---
Capital projects to launch T-levels in September
Almost £40 million has been made available in capital funding for providers delivering T-levels from this September to use for building new classrooms and refurbishing buildings.
Derby College Group received £1.2 million as it was delivering T-levels in the construction, digital and education and childcare, which it has spent on a virtual reality laboratory, new digital laboratories and a space for construction students.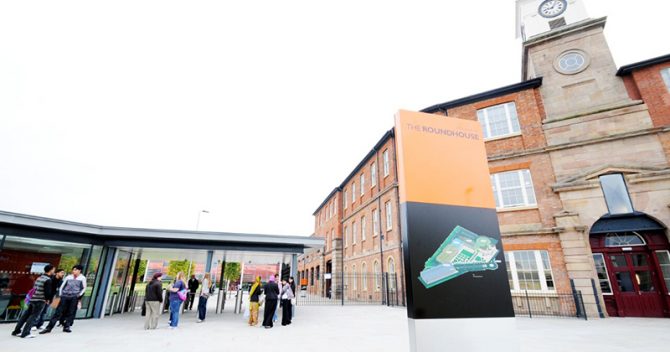 After skills minister Gillian Keegan told providers in April the T-level roll-out would go ahead as planned in September, DCG decided to progress the works as the time was "opportune", due to minimal occupancy levels by staff and students on-site.
Vice principal Kate Martin said although lockdown presented the estates team with "some challenges in progressing the work, we are confident that these will be ready for the first T-level learners in September".
The college said construction workers are encouraged to wear gloves and masks, and hand- washing facilities and sanitisers are being provided. An independent health and safety consultancy is checking whether social distancing guidelines are being adhered to.
The college is also putting in place measures so that a minimum amount of personnel are on site at any one time – including through the use of staggered start and finish times.
Shipley College was awarded £120,000 from the T-level capital fund last July to help deliver qualifications in digital and education and childcare.
Principal Nav Chohan said his college is "still on target to deliver all capital works and the new curriculum for September", but would "continue to monitor progress in the light of any future Covid-related restrictions".
Although "the planned works are not major", he said the current lockdown restrictions would need to be lifted to some degree so work can continue.
Havant & South Downs College in Hampshire, which won £495,000 in July, has said work is due to start in June on refurbishing three spaces for T-levels in education, construction and digital. A spokesperson told FE Week: "Our focus for T-level delivery from September 2020 remains."
With regard to social distancing measures to be followed on site, she said: "We are content that the necessary steps will be taken to comply with government guidelines."
---
Building the Institutes of Technology
Nine colleges and three universities were announced as the winners of a £170 million pot of capital funding to develop Institutes of Technology by the government in April 2019.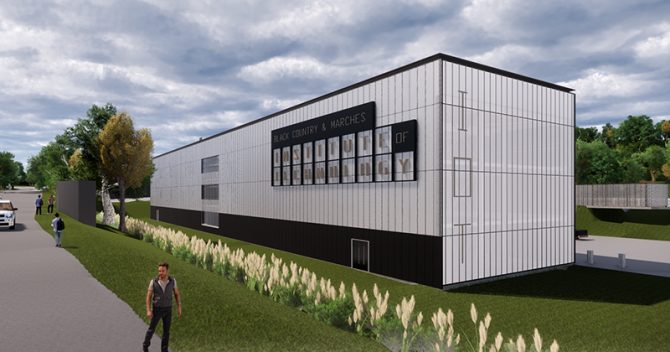 But construction work for Dudley College, which led a successful £30 million bid to build facilities in advanced manufacturing, modern construction methodologies and medical engineering, grounded to a halt following the Covid-19 outbreak.
It has since put in social distancing measures, but the project is now five weeks behind.
The measures meant that toilets, the canteen and site offices were scaled up to multiple cabins so workers could be the minimum two metres apart.
A spokesperson said contractors are "confident" some time will be made up so the institute can open as planned in September 2021.
Exeter College, which was part of a consortium led by the University of Exeter and received £15 million for an Institute of Technology, is building a new digital and data centre on site that is set to be completed early next year.
Robert Woolcock, operations director at Exeter's building contractor Willmott Dixon, said personal protective equipment (PPE) was in adequate supply at the site and, after initial difficulties in getting hold of stocks, hand sanitiser and cleaning products were being distributed.
And because the college is closed: "We have been able to open up additional canteen and welfare facilities for the site workforce to use which has ensured that social distancing can be observed in break times as well as during construction."
HCUC in London is part of a group building an £8.6 million Institute of Technology, based on Uxbridge College's campus and focused on subjects such as computing, games design and animation, electrical engineering, mechanical engineering and building services and construction.
The college said all construction work had continued through the pandemic with a reduced workforce, and the institute will be ready to accommodate new learners from October.
Solihull College and University Centre said its advanced manufacturing and engineering Institute of Technology opened to its first students last September, but it then carried out capital investment projects on campus, with a completion date set for this September.
The college said it is "ensuring building work is completed in a way which adheres to social distancing and associated safety advice".
But where this is not possible, the spokesperson said, construction work has been paused.
---
Mayoral combined authority and local enterprise partnership projects
A number of college building projects, paid for out of mayoral combined authorities' and local enterprise partnerships' capital funds, have also been in the works for a number of years.
The Greater Manchester Combined Authority, which has handed out over £75 million through its Skills Capital programme since 2017, has confirmed that all the sites it helped finance are continuing with construction, and that social distancing guidelines are being adhered to.
A spokesperson said it does not yet know how its projects will be impacted by coronavirus, but "there will likely be some impact in the long term".
Halesowen College, in the West Midlands, is spending £8.4 million to reshape its main campus to create an essential skills and business, construction management and digital centre, along with a student hub.
However, construction work on the project, which is being part-funded by the Black Country Local Enterprise Partnership, stopped for a week when the lockdown was announced, and only resumed once the government made it clear such work could continue.
Following this, workers had to sign to say they have read and understood the government's guidelines on safe operating procedures and new Covid-19 risk assessments.
Everyone working on site has been issued with PPE and the number of people on site is kept to a minimum, with people like architects and surveyors working digitally through the use of live streams and video conferencing.
Regular safety briefings are held for everyone working on site, and they are all aware that if they or a member of their household display symptoms, they should not come to site, a spokesperson for the college said.
She said this "fastidious approach" to safety on site means the project is still on track to meet its original deadline of December 2020.