A singing science lecturer from Middlesbrough College narrowly missed out on a $1m prize recognising the world's best teacher.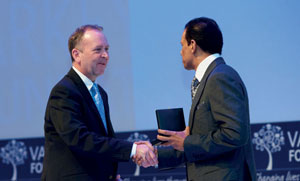 Dr Richard Spencer, who encourages learners to join in science-inspired role-playing, YMCA-style dance routines and reworkings of popular songs with lyrics including 'Don't blame it on the phosphate', was the only teacher in Europe to make the shortlist for the £674k Varkey Foundation Global Teacher Prize.
The A-level biology lecturer was flown to Dubai on March 15, along with the other finalists from across the world, for the award ceremony attended by former US President Bill Clinton and ex-British Prime Minister Tony Blair.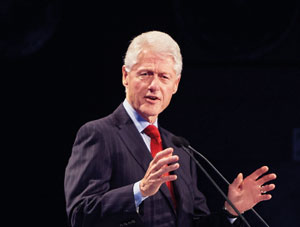 American-based English teacher Nancie Atwell was named the over winner, but Mr Spencer was commended.
He praised Ms Atwell as a "classroom teacher through and through" and said: "I do not see this as the end, but as a beginning of something unknown and exciting with lots of new opportunities for me and the other runners up."