The Institute for Fiscal Studies has echoed calls for extra college funding to abate an "immense" resourcing challenge caused by a boom in student numbers, falling apprenticeship places and insufficient funding.
A new IFS briefing on further education and sixth form spending in England, published today, reveals FE and sixth form colleges' funding per 16-18-year-old student has fallen by 11 per cent in real terms since 2010-11.
But the share of 16- to 17-year-olds in full-time education rose by 85 per cent during the pandemic, and that age group is set to increase by 17 per cent between 2019 and 2024.
Real terms funding for school sixth forms, meanwhile, has fallen by 25 per cent since 2010-11, so the IFS calculates 16-19 providers will need an extra £570 million in 2022-23 to maintain per student spending in real terms.
The funding rate for post-16 education is completely inadequate and has been for many years
Geoff Barton, general secretary of the Association of School and College Leaders, said: "The funding rate for post-16 education is completely inadequate and has been for many years, despite the number of 16 and 17-year-olds staying in full-time education hitting an all-time high of 85 per cent in 2020. 
"There is no rhyme or reason why the funding rate for 16 and 17-year-olds is less than the minimum funding rate for secondary school pupils and nowhere near university tuition fees. All of this before the far-reaching impacts of the pandemic are factored in, with a profound need to catch up on lost learning."
The briefing's co-author Imran Tahir warns that colleges and sixth forms "face immense resource challenges," including having to catch students up on learning lost during the pandemic.
A £400 million funding boost for 16-19-year-old students for 2020-21, announced by the Treasury in 2019, will only reverse funding cuts back to 2018-19, "leaving in place the vast majority of the cuts to funding per student over the previous decade," he added.
Extra 200,000 16- and 17-year-olds by 2024
The Office for National Statistics has forecast there will be an extra 200,000 16- and 17-year-olds in England by 2024.
Alongside that, students are also choosing classroom-based qualifications, such as A-levels and BTECs, to the extent over 90 per cent of 16- to 17-year-olds are now taking them.
The proportion of that age group taking part in work-based learning also fell by around 30 per cent between 2019 and 2020, the IFS also found. Only three per cent of them took apprenticeships last year, while two per cent were in employer-funded training – the lowest levels for those two programmes since at least the 1980s.
Cheryl Lloyd, education programme head at the Nuffield Foundation, which funded the briefing, believes that "without further action," the decline in apprenticeships could become permanent.
"To reverse this trend," she said, "more support is needed for students, education providers and the businesses," including incentives like protected funding for 16- to 18-year-olds and extra support for disadvantaged learners. 
Without extra funding, more pressure will be placed on sixth form and college finances "which are already strained as a result of extra costs during the pandemic and falls in spending per student over the past decade," the briefing reads.
£400m boost had to be stretched due to student numbers
New funding streams for vocational courses has also meant FE suffered a nine per cent funding cut between 2013-14 and 2019-20, rather than the up to 18 per cent sixth forms have endured.
Thanks to the rush of enrolments during this pandemic, the £400 million boost will have had to be stretched to cover more students.
An added pressure on colleges is how they are funded for students on a one-year lag.
Earlier this month, the Association of Colleges put out a report saying college funding should move to an "in-year" model as it predicted an extra 90,000 students would need college places by 2024/25.
The IFS itself warned last year that, owing to FE's lagged funding system, exceptional rises in student numbers could generate a real terms fall in funding per student in 2020/21.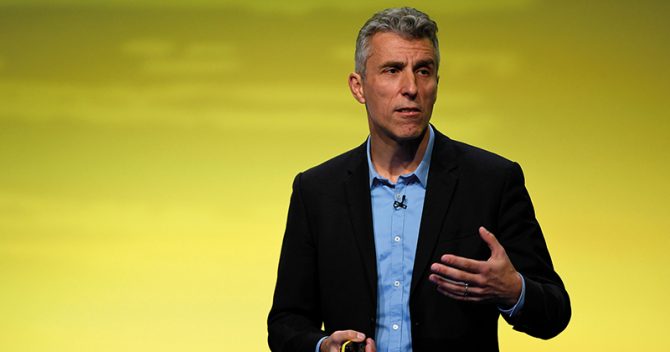 Association of Colleges chief executive David Hughes said in response to today's briefing the lagged funding methodology "makes it increasingly difficult for colleges to cater to every student during times of population growth and even more so when there are also reduced opportunities in the labour market and on apprenticeships".
He said there is an "urgent need" for the Department for Education to guarantee full funding for every student recruited by a college this autumn, as they do for universities.
Sixth Form Colleges Association deputy chief executive James Kewin has said the government can no longer "fund sixth form education on the cheap, and must use the spending review to introduce a multi-year funding model for the sector".
Future years' funding will be decided at spending review
In response to the briefing, a DfE spokesperson highlighted the £291 million of funding announced at 2020's spending review to maintain the base rate at £4,188 per student in 2021-22.
This funding "has contributed to the current record high proportion of 16- to 18-year-olds who are participating in education or apprenticeships since consistent records began," the spokesperson said.
They also pointed out the £3,000 incentive scheme encouraging employers to hire apprentices, which is running until next month, and the Post-16 Capacity Fund for providers to accommodate extra students this year.
The spokesperson added that future years' funding will be considered in the upcoming spending review.