A college that crashed two grades from 'outstanding' last year is consulting on plans to close down its A-level provision – putting around 20 jobs at risk.
Highbury College, which is also in a precarious financial position partly because of an ongoing legal battle with a Nigerian state to recover a £1.4 million debt, informed staff of plans to shut its sixth form academy yesterday.
"Unfortunately, due to low predicted uptake, the sustainability of the sixth form academy is currently under consultation with staff, students and their families," said an internal email to staff, seen by FE Week.
Due to low predicted uptake the sustainability of the sixth form academy is currently under consultation
"The consultation period will last for 30 days. If staff have questions or concerns during this period, or wish to contribute to the consultation, please contact myself, your line manager or a member of HR who will be happy to help."
Highbury College offers 15 A-level subjects, according to its website, but its current number of learners is unknown.
A source close to the college told FE Week that between 15 and 20 jobs could be lost if the decision is made to stop offering the provision. They added that the closure could come as soon as September, which might affect current first year students.
Highbury College did not provide comment at the time of going to press.
The college saw its Ofsted rating drop to 'requires improvement' in April 2018, with the report criticising leaders and governors for being "slow to reverse the college's decline in performance".
Inspectors found that "too much" teaching of 16 to 19 learners is "lacklustre" and "uninspiring", while attendance at most lessons is "low".
"Too few students are clear about what they have learned and what they need to do to improve their work," the report added.
A follow-up monitoring visit was published for the college by Ofsted in January, which found it to be making 'reasonable progress' in all areas.
The consultation on the future of A-level provision is the latest in a string of troubles for Highbury College, which blocked access to FE Week's website on its servers in January following an investigation by this newspaper into a failed Nigerian venture that could cost it a fortune.
The college's attempt to suppress the media coverage from its staff led to the story being published to a wider audience, following articles by the Press Gazette, Private Eye, and Portsmouth's The News.
It also attracted heavy criticism from top sector officials, including skills minister Anne Milton, who said she was "absolutely shocked" by the action, and Ofsted chief inspector Amanda Spielman, who said she was "astonished".
Following the condemnation, the college unblocked access to FE Week a week later.
Highbury's financial position has "deteriorated over the last three years", according to its 2017/18 accounts.
The financial statements showed a deficit of £2.48 million, and as at July 31, 2018, the college had £5.4 million of loans outstanding with bankers on terms negotiated in 2008, which cost £293,000 in interest payments in the year to July 2017. This was, however, fully repaid in August 2018 from the proceeds of the sale of its City of Portsmouth Centre.
The centre was sold by Highbury in August for £5.7 million, which was more than £4 million less than it was previously valued.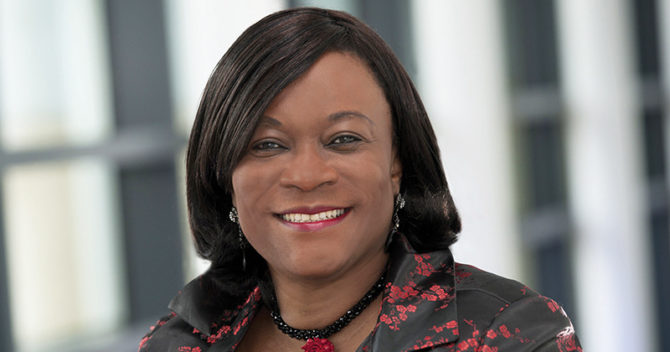 Meanwhile, FE Week continues to press the college to release its corporate expense claims for the past five years.
A Freedom of Information request for the information was submitted in October, to which Highbury finally responded to in February despite FOI law stating responses should take no longer than 20 working days, or 40 working days if the organisation needs to apply the public interest test.
Highbury refused the request, claiming it was "manifestly unjustified, inappropriate or improper use of a formal procedure".
FE Week is currently challenging this with the Information Commissioner's Office.
From a previous FOI, it was revealed that Highbury's principal, Stella Mbubaegbu, used college cash to pay for a first-class return flight from London to Dallas at a cost of £4,132. The college has refused to say whether or not this flight was work related.