Two further mergers have been proposed for the college sector.
Shrewsbury College, Shrewsbury Sixth Form College and New College in Telford have announced plans to discuss a proposal to merge, creating a single sixth form college group.
In a joint statement, the principals of all three — Steve Wain, Martin Ward and Fiona O'Brien, respectively — said: "If a merger goes ahead we are looking at a date from August 1, 2016, and internal and external consultations will commence in early 2016."
Meanwhile Tower Hamlets College, in East London, is exploring mergers with Redbridge College and also Hackney Community College.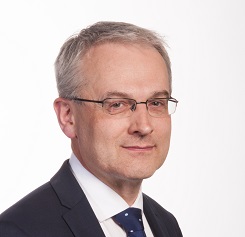 Gerry McDonald, principal of Tower Hamlets, said: "Government policy now clearly supports the creation of larger institutions that are both financially viable and able to adapt to address the country's skills needs."
A Tower Hamlets spokesperson said: "It is envisaged that any merger with Redbridge would take place in advance of organisational links between Hackney Community College and Tower Hamlets College."
He added that the Redbridge merger, if agreed, would be formally completed by August.
It comes with the post-16 education area reviews expected to result in a number of mergers.
Such moves are already on the cards for New College Nottingham and Central College Nottingham, and Greenwich Community College and Bromley College of Further and Higher Education to name but two.
Main image: Martin Ward, Fiona O'Brien and Steve Wain