A college is asking students and staff to wear masks again from Monday following an increase in positive coronavirus cases.
Derby College is believed to be the first college to do so since face covering rules were relaxed. It has four campuses, more than 12,000 students and 1,000 full-time staff.
Colleges and schools have not had to enforce the wearing of face coverings since May, when the government lifted rules which were introduced to combat Covid-19 while keeping education providers open.
The number of cases of the virus in Derbyshire has risen by 6.5 per cent (235 cases) to 3,869 just this week.
The case rate is now at 479.3 per 100,000 people, placing the county in the second highest of the government's case rate categories.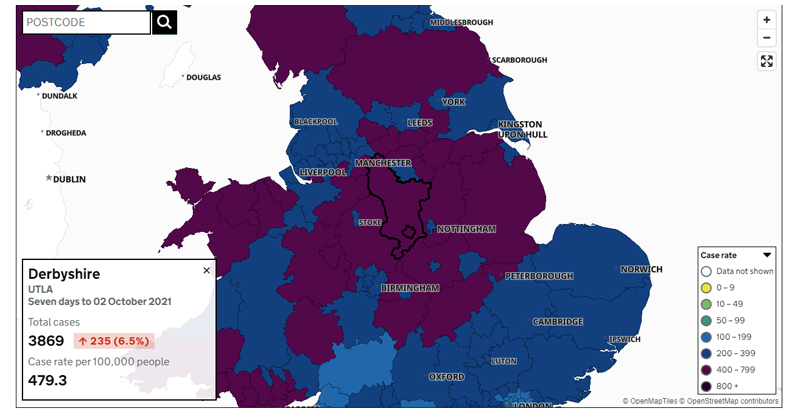 The college, which also operates as Derby College Group, posted on its Facebook page yesterday: "Due to an increase in positive Covid cases, we request, as from Monday 11 October 2021, that all employees and students wear face coverings in indoor communal areas.
"This is a temporary control measure based on case numbers which will be closely monitored and reviewed."
Several schools across England have already reintroduced mask wearing for their pupils.
Department for Education guidance states colleges or schools may be advised that face coverings should "temporarily" be worn in communal areas or classrooms "if the number of positive cases substantially increases".
Face coverings should also be worn "in crowded and enclosed spaces" such as on public transport and dedicated transport to school or college.
Derby College, in the comments beneath its Facebook post, confirmed to a parent: "We ask that all students wear face coverings on the college bus service too."
The college has been approached for comment.