Colin Booth's 40-year career has taken him from teaching anything anybody would pay him for, whilst living homeless in his Ford Cortina, to becoming chief executive of one of the largest college groups and a national leader of further education.
But recent months have been the toughest of all with his Luminate Education Group facing investigation following multiple complaints from the same person – complaints that Booth fiercely denies as "vexatious".
Following internal and external investigations and a complete relationship breakdown last year between the leaders of Luminate and White Rose, its four-school academy trust, Luminate relinquished its direct management of the trust. It will sever its ties completely when White Rose joins another MAT.
Recent investigations by external bodies that include Ofsted, Leeds City Council and the Education and Skills Funding Agency (ESFA) have taken their toll.
He is immensely proud of the college group's 14 to 16 provision, and how it nurtures pupils who he feels were failed by the school system.
An unannounced Ofsted inspection in May, following another safeguarding complaint, was also full of praise for the Leeds facility.
But Booth describes the ongoing fallout from previous investigations as "depressing, and very stressful".
He also blames himself in part for the relationship breakdown with White Rose's chief executive Andrew Whittaker. "I have to mark that down as a big failure in my management of that person."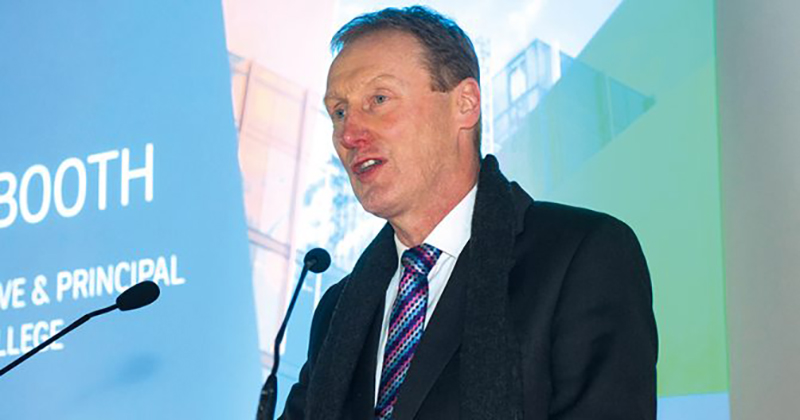 Living in his car
Booth's interest in teaching teenagers followed his graduation from the University of East Anglia, when he worked with young people on environmental issues at Capel Manor College in. North London.
He spent the next two years getting part-time teaching jobs in London, paid by the hour.
While nowadays colleges are "desperate to get half a dozen people applying" for lecturer positions, it was "quite difficult" to get a job then, with 200-300 applicants for each position.
Booth was "a bit short of money to say the least" and spent that first year living in his Ford Cortina and "sleeping on people's floors and sofas".
Red box teaching
Booth tells me his dream job would have been as a rugby union player. But failing that I'm sure he would love to be in control of the chancellor's red box, so he could allocate colleges a massive injection of cash.
When he started out, he commanded a very different red box – one that still sits in the corner of his office. He used to go into colleges and stick that day's timetable on the box, with all the gaps marked. Managers added their sticky notes on to it with a time and class for anything they wanted covering.
The box contained standard lessons that Booth adapted for "almost anything", something that he believes made him a better teacher, by forcing him to reflect on the techniques of the craft.
He admits it was "extremely poor management practice" and "sincerely hopes" a teacher would not be able to do that today.
Sex education
Booth started noticing "patterns" emerging in his classes. He was most often asked to cover sex education and says it's "not that surprising" that teachers tended to be off on those days.
He recalls awkward groups of young mechanics, bricklayers and nursery workers, the "most difficult" being twenty-something roofers.
He doubts whether students' knowledge of such matters now is "that great" – the government's women and equalities committee this week called for sex ed to be made compulsory in post-16 education settings for that reason. But in the mid-Eighties, "it was awful".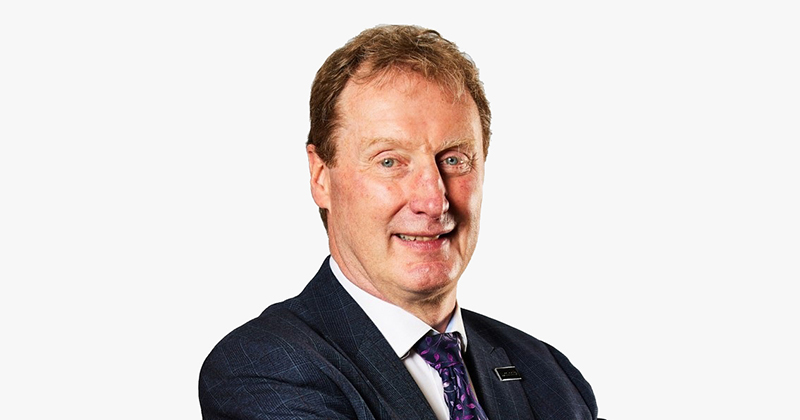 Championing the underdog
The thread running through Booth's career is his championing of marginalised groups. At the moment, that's vulnerable 14 to 16-year-olds, but in his early career it was students with learning difficulties.
His first full-time role, at Carshalton College in Surrey involved teaching, then establishing, courses for these learners.
At the time, the college was "desperate" for more enrolments as it was enrolling "fewer and fewer" GCSE and A-level students. Booth was told to recruit as many learners as he could, so ventured into schools.
The Warnock Report in 1981 introduced FE's first SEND system and Booth recalls being warmly welcomed by schools that had never been approached by college lecturers to recruit pupils with emotional and behavioural difficulties.
He "caused mayhem" with his own success. He got 30 learners lined up, but his senior lecturer "went mad", because she didn't have enough teachers.
College independence
In the early days of Booth's career, colleges were reliant on local authorities for funding. But there was "a lot more" of it than now.
He recalls how the college's French teacher had just two A Level and one GCSE student a week.
The fact that there were so few French students was "a problem", but "not the end of the world. The thinking was, 'we'll only stop teaching it when the local authority don't give us the money to'."
Booth became a senior lecturer at South Thames College when colleges were made independent – a status they recently lost with reclassification.
At the time the college was moving its staff data from paper to computer hard drives and Booth was tasked with "making sense" of it.
What that revealed was "fascinating". For three years, a head of department had been "Tipp-Exing off" his staff rota a member of faculty he didn't like and sending him home.
"Nobody noticed…it wasn't until we sat with all the electronic data and said 'who's that? And why are they getting paid that money? Let's find a timetable for them'."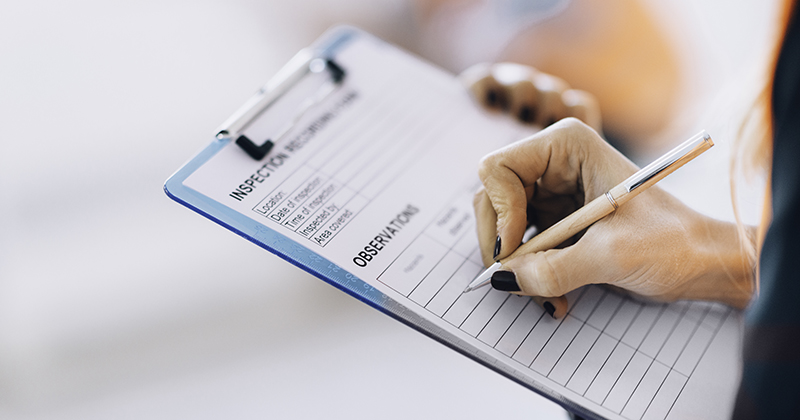 Inspector Booth
Booth spent nine years at South Thames before becoming vice-principal at Newcastle College and a part-time Ofsted inspector, at first focused on adult learning.
At the same time, he stopped teaching – which he says was unfortunate as he learnt from the role "how to teach better than ever before".
"The number of people I saw doing things in classrooms and I thought 'I would've copied that if I'd seen it 10 years ago. The opposite too."
Booth is broadly supportive of inspection, despite the pressure it piles on. He recalls how before the introduction of the common inspection framework in 1992, "all teachers in a staffroom knew who the best and worst ones were. We also knew nobody ever did anything about it…which was terrible, really."
In the early days, Ofsted's role was providing advice rather than public judgments. But "quite frequently people didn't follow it". Booth was one of the first cohorts to get training in making clear judgments, which he found "incredibly difficult" at first.
But those changes mean teaching is "a lot better now".
Booth moved on to Barnsley College for seven years (steering it to outstanding) before joining Leeds City College group in 2015, rebranding it to Luminate three years later.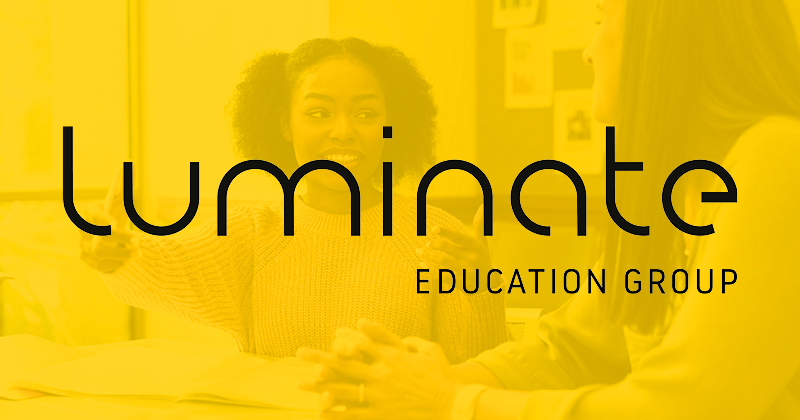 Free schools opposition
One of the threats Luminate is facing is the prospect of seven new colleges and sixth forms in West Yorkshire.
Leeds City College is one of five colleges that have written to the DfE to oppose the proposals.
Some of the money to build them will come from the levelling-up fund, but Booth believes it represents "the opposite of levelling-up". It is intended, he says, for "relatively elitist level 3 provision".
"We've got the government providing a fund to set up more competition for the thing that's already there, while underfunding everything else. It's dysfunctional."
With more NEETS in Leeds than ever, the area needs "loads more level 1 and vocational" courses. "The only thing we don't need more of is A Level provision.
"If you cream off everything that's easy to do, what you get left with is the most vulnerable and difficult students – the people who need colleges most. You can't possibly run it."
Booth laments that politically, there is a "complete vacuum" when it comes to educational structures. There's also a mismatch between the needs of the local economy for more level 2 and 3 digital skills provision, and Luminate's waiting lists for basic skills courses.
But Luminate is set to become one of the biggest T Level providers in the country in September, and Booth is a great believer in the qualification – for some learners. "The idea they can completely replace everything that isn't A Levels is utter nonsense".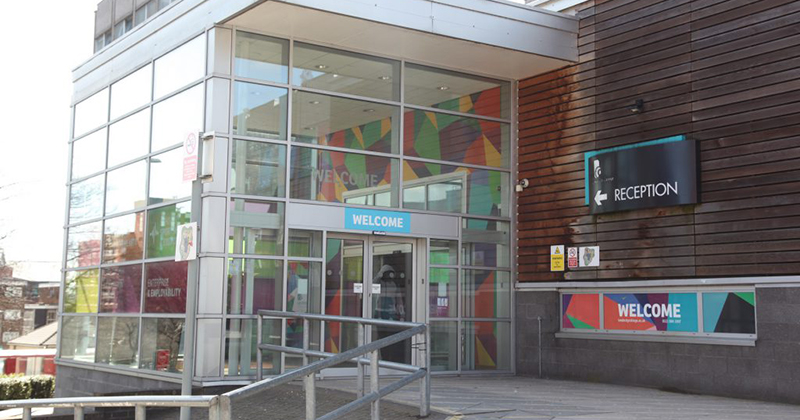 FE leadership programme
Booth works with the FE Commissioner, with nine other leaders, on its national leaders programme, providing advice to other colleges.
He's been supporting Kirklees College around senior management restructuring, while Stoke College was having "real difficulties with their apprenticeships", so Booth brought them in to talk to one of Luminate's apprenticeship managers.
And how about his own leadership style?
The priority for him is ensuring staff are excited to work for Luminate. "I spend all my time worrying about how to create the right values and culture. Because if staff enjoy being here, they'll do a better job."