The Careers and Enterprise Company has been heavily criticised for spending almost £1 million on research and not on frontline guidance for learners.
During a bruising appearance before the Commons education select committee, where CEC was called an "overbloated quango", its chair Christine Hodgson admitted that £900,000 had been spent on research since it was set up in July 2015.
Nine research reports were pushed out in the last few months of 2017 alone.
Ms Hodgson and chief executive Claudia Harris provoked further bemused reaction when they added that another £1,000,000 was likely to be spent on research over the next three years.
"So that is money not going to the front line?" asked Mr Halfon.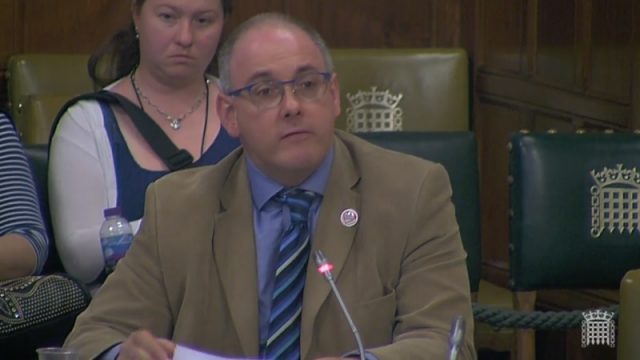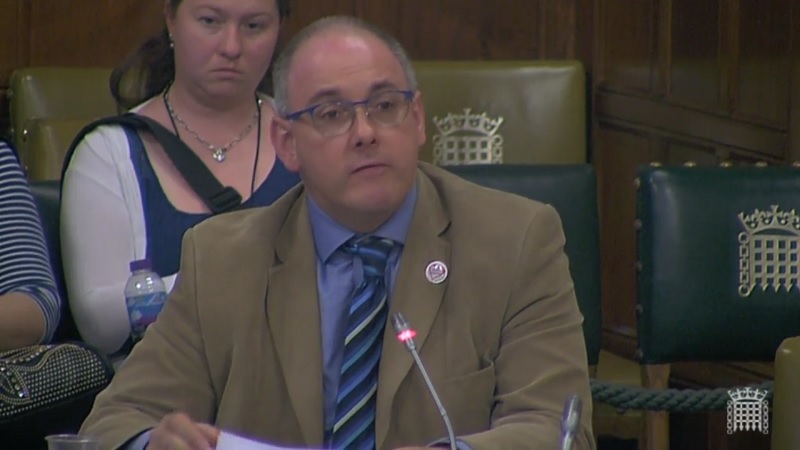 "Why do you spend money on that when you could have think-tanks, or universities, or the Department for Education doing that? Why do you need to spend £900,000 which could go to frontline careers advice, on being a think tank, which is not your role?"
Ms Harris countered that much of their research "underpins where we focus our spending – like the cold spot reports; we have got a few other reports that do same thing". CEC also has to "evaluate our work".
She was referring to a series of reports from 2015 and more recently this February, which identified and updated on key "cold spots" across the nation, where the CEC believes careers advice is most needed and has invested as a result.
FE Week has persistently pressed the company, which was designed to connect young people with the world of work, for details of the colleges that it works with, and how it is engaging them.
We revealed in December 2016 a postcode lottery for FE coverage, with 15 local enterprise partnerships not covered in its "enterprise adviser network" – and no London FE and sixth-form colleges at all.
Ms Harris insisted that the CEC is now working with 40 per cent of FE colleges, which works out at around 140.
She conceded that the Gatsby benchmarks for careers guidance were built for schools, so the CEC is "working with the Association of Colleges and others to develop Gatsby benchmarks for colleges which will come online from September".
Colleges were warned earlier this year that they could be stripped of funding if they do not comply with the government's new careers guidelines.
Updated guidance published in February by the Department for Education, following the unveiling of the government's long-overdue careers strategy in December, said colleges need to meet eight "Gatsby benchmarks".
Colleges were expected to begin to work towards these standards, which have been designed over the past three years to ensure they succeed in a post-16 setting, and meet them by the end of 2020.
The guidance warned that colleges risk losing their grant funding if the demands are not met in that timescale.
Kirsty Lord, deputy chief executive of the AoC, confirmed that it was working with CEC on the benchmarks and other aspects of the careers strategy.
She said the organisation had "welcomed the opportunity to feedback to the CEC on both the Guidance on Careers Leaders in Colleges document, due to be available for colleges by the beginning of the 2018/19 academic year, and on the Gatsby Benchmarks and self-assessment tool for colleges. We are working with CEC to engage members in consultation on the benchmarks to ensure these are fit for purpose for colleges".
The eight existing benchmarks were described by skills minister Anne Milton as the "bedrock of our careers strategy" around Christmas.
Committee member Lucy Powell MP complained that CEC doesn't seem certain of its purpose. There is "sense it has become an overbloated quango," she added.
CEC was also criticised over high salaries it pays staff and a lack of transparency during today's education committee hearing.
"We don't publish board minutes," said Ms Hodgson. "We are an independent organisation, but all of our activity is transparent."
But Mr Halfon countered: "Given that you get money from the government, shouldn't you publish them?"
The CEC representatives agreed to "take that away" as a point worth investigating.
They were also probed on a claim from their 2017 annual report, which claimed to have "surpassed our target of supporting more than 250,000 young people through our first investment fund, six months ahead of schedule".
"We were expecting to help 250,000 but have actually helped 380,000 people which we're really pleased about," said Ms Harris.
But the MPs criticised the CEC for focusing on "encounters" between CEC-backed employers who provided some sort of careers advice, and not on outcomes – such as how many went on to a job or relevant training, which the panel members could not provide information about.