Vince Cable has accused the Conservatives of sweeping his "dual mandate" consultation for the FE sector under the carpet after he left government – so he sees a new joint report into post-16 skills from a learner perspective as his chance to put things right.
The new leader the Liberal Democrats spoke to FE Week in Parliament today, ahead of the launch of the report, entitled 'Students shaping the post-16 skills plan'.
It was written in tandem with Shakira Martin, the president of the National Union of Students, after they spoke to FE students across the country.
The dual mandate, proposed while Dr Cable was business secretary, asked the FE sector how it wanted to reform itself looking ahead to 2025.
But the report on the responses and conclusions drawn from this was never made public, as the consultation closed shortly after the May 2015 election, at which he lost his seat and the Liberal Democrats left government.
He began his work on this latest consultation, which this time is focused on the views and needs of FE learners, before he was re-elected to parliament in June.
Reflecting on the demise of the dual mandate, he agreed this provided a chance to right some wrongs.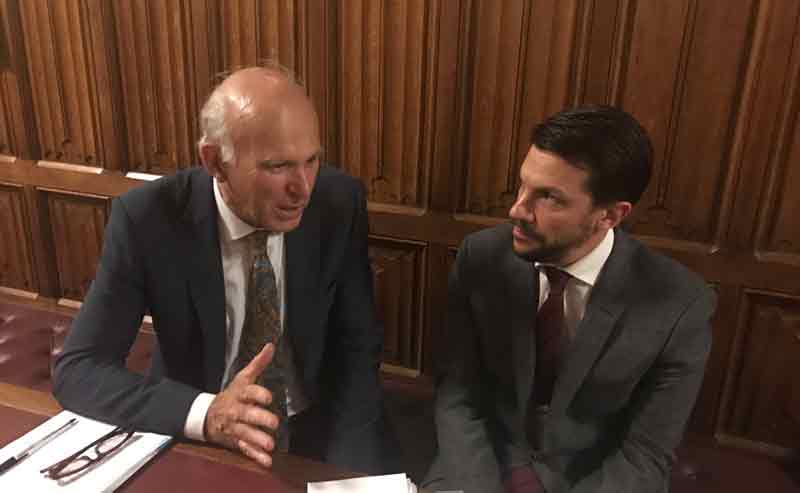 "I think there was a sense that this was coalition government, a Lib Dem minister, let's try and pretend that never happened," he told FE Week.
"It is rather regrettable because I think the colleges very much bought into it – this idea of looking at the mixture of remedial work for skills level one and two for young people who dropped out of school together, and advanced apprenticeships.
"Certainly, there was a lot of enthusiasm for a kind of rationalising."
One recommendation from the new report is for a new applied level two qualification in English and maths, for those who don't do well in their GCSEs.
"It kept coming up everywhere with students we spoke to," he said. "I knew it was an issue, but I didn't realise how strongly people felt about it.
"It's the legacy of the introduction of [post-16 compulsory GCSE] maths and English resits.
"We found again and again you have huge numbers of people who just can't cope with the academic approach, as part of their vocational courses, and they are either trapped unable to pass, or drop out."
The report also calls for a review of plans for maintenance loans to ensure financial support is available for all learners on higher-level technical courses.
"One of the main complaints of the FE sector is that students can't get maintanence loans, whereas at universities, the complaint is people can get them, but it leads to debt," he said.
So why has take-up on the existing FE advanced learner loans, introduced during his time in government, been relatively slow?
"Probably interest rates is one factor," he admitted. "The fact that a lot of people are adults with uncertain job prospects and income prospects, perhaps people with young families, means they are probably more cautious in their willingness to take on financial obligations."
The needs of adults returning to education are declared a "glaring omission" in the report, something the government's post-16 skills plan "does little to address".
"The focus of the plan is clear on progression through both academic and vocational routes into higher-level qualifications, which we can presume adult learners can enter," the report said.
"With an aging workforce, the retirement age getting later and later, and a rapidly changing employment market, the skills plan does little to address these challenges."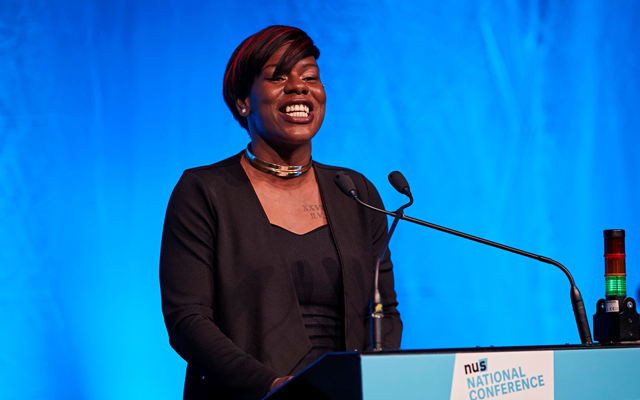 Dr Cable and Ms Martin want a "voucher-style system" for older adults from disadvantaged backgrounds "to support them with the associated costs of re-entering education and training".
The report was first conceived after concerns that students were not involved in the current wave of FE reforms.
Ms Martin said that while the NUS welcomed "many of the proposals" in the skills plan, "the discussions we have had with our members make it clear the government has really missed an opportunity to fully review the needs of FE in the round, not just skills and technical education".