The nation's largest FE provider has been handed around £45 million from next years' adult education budget even though it didn't participate in the tender process and despite its now-infamous grade four from Ofsted.
The news was confirmed by the Education and Skills Funding Agency in letters, seen by FE Week, sent to providers which either did not participate in the procurement or were unsuccessful, confirming our earlier predictions, that Learndirect would receive 75 per cent of the value of its previous contract to use in 2017/18.
This new commitment flies in the face of the original tender rules published in January 2017, which stipulated that providers which did not bid or were unsuccessful would be offered a contract of no more than £589,148.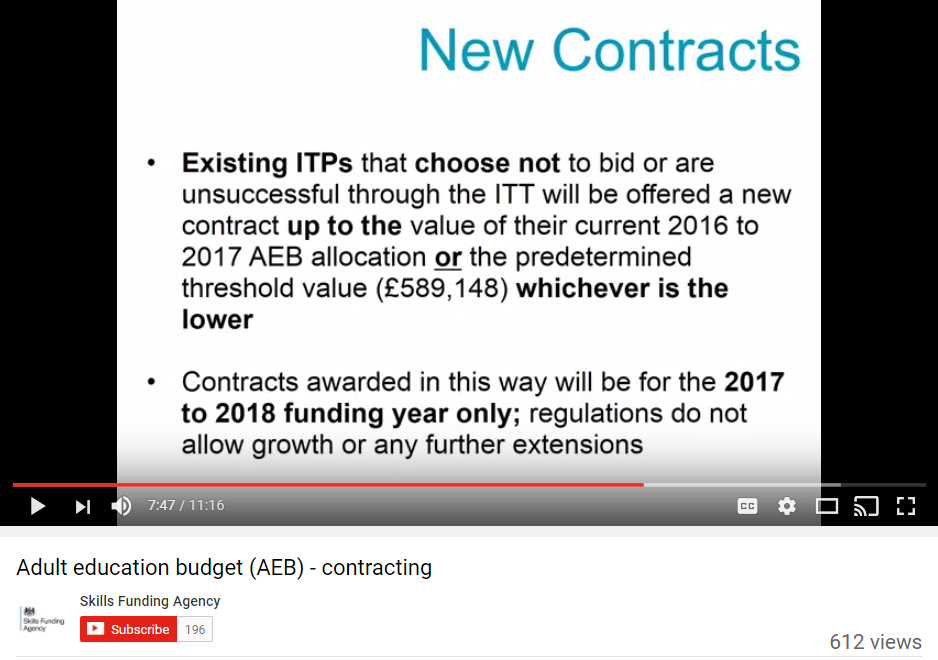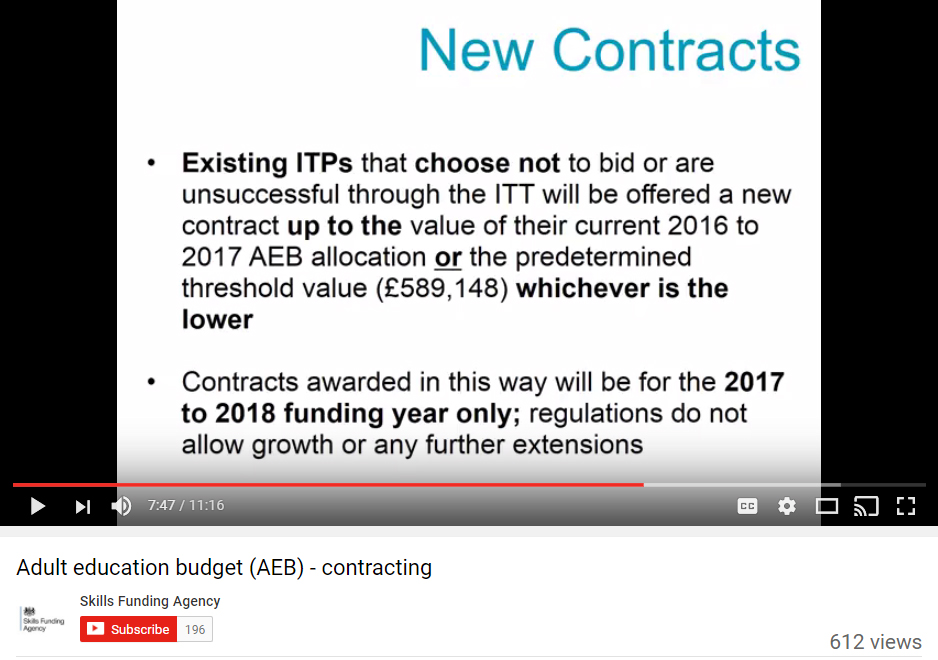 Learndirect, which the DfE admitted had made no tender application, had a contract worth £60 million last year, meaning it will receive roughly £45 million to recruit and train adult learners until July 2018, even though an 'inadequate' rating from Ofsted usually prompts the department to terminate a provider's funding.
Had Learndirect tendered for funding, the rules are clear: its grade four would have been taken into account during the evaluation.
FE Week approached Learndirect, which has more than 80,000 learners, over its AEB budget but refused to comment.
Last week, a spokesperson for the DfE also refused to reveal the true sum Learndirect would be allocated up to July 2018, claiming it was "commercially sensitive information", though they then contradicted themselves when they conceded it would be "published at certain points in the year".
This latest stage of the Learndirect saga has left providers who had been successful in the AEB tender furious, because many received only a fraction of their previous budget, leaving them worse off than had they not bothered to tender in the first place.
FE Week understands that one provider, which cannot be named at this stage, is so infuriated that is preparing to launch a judicial review against the decision.
Mark Dawe, chief executive of the AELP, labelled the move "highly unfair" and called on the government to give all providers the same treatment.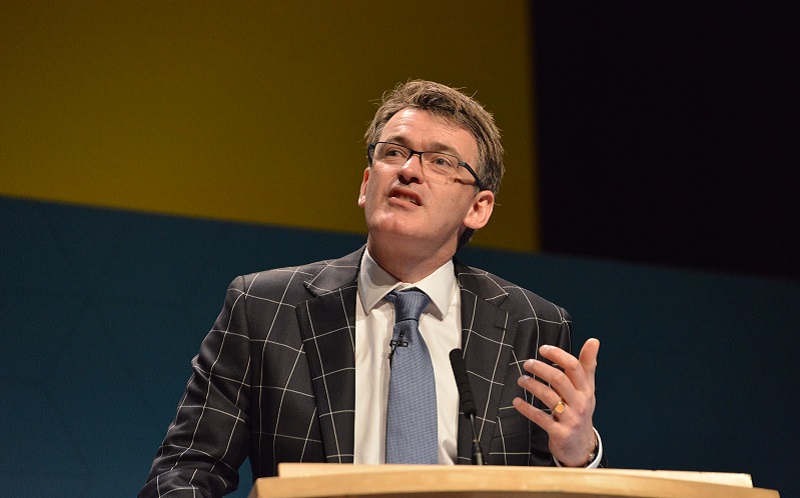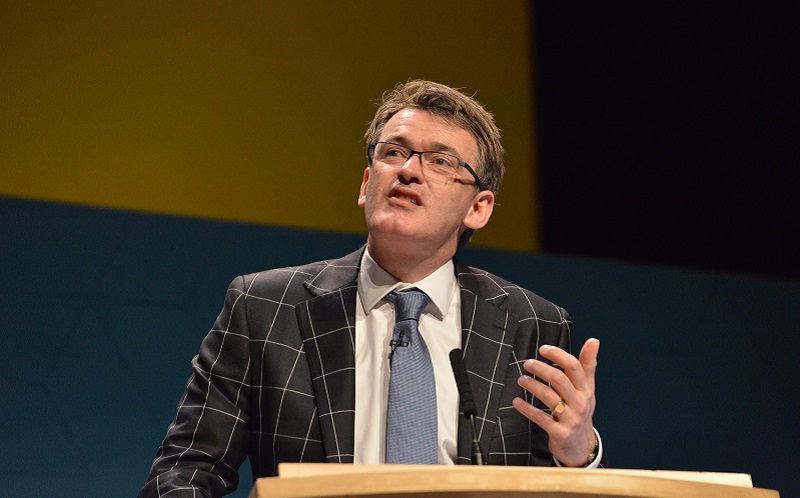 "Having seen the ESFA letter that unsuccessful and non-bidding providers have received, we believe that all providers should receive the same as a minimum for next year," he told FE Week.
"The difference between the 75 per cent of their previous contract value and the notified awards which successful bidders have received should be treated as an extension of their current contract to support the winding down to the new lower level of contract. Anything else would be highly unfair."
The ESFA's letters claim the money has been made available to support a nine-month "run-down" period for Learndirect, lasting from November 1 to July 31 next year, which will "enable existing learners to complete their programme".
Learndirect will be able to recruit new learners during this time as long as they finish by the July cutoff.
This nine-month period has been added to a three-month extension, which ends in October, and which providers have been given after multiple delays to the tender process.
"As you chose not to participate or were unsuccessful in that competition we are offering to modify your existing contract with us for a nine-month run-down," the ESFA letter said.
"As set out in the AEB contract extension letter you received in July, as a result of extending existing AEB contracts for three months, there was less funding available for run-down provision than previously indicated at the start of the AEB competition. Contract values have therefore been calculated to fit within a revised budget.
"Your 12-month contract value is set at 75 per cent of your 2016/2017 AEB contract value for the 2017/2018 funding year."
The ESFA's letter confirmed that providers' contract values are the "maximum amount of AEB funding available" and that they will not be able to request growth.
Providers can use this funding "for new starts and carry-in" but they must only recruit learners that can "complete their programmes by July, 31, 2018".
The results of the AEB tender were first announced on August 4, but had originally been promised on May 19, and left many providers fearing for their futures after being rejected contracts despite achieving high scores during the procurement exercise.
The AEB tender for private providers was first launched on January 27 and originally came to just £110 million for 2017/18.
The shadow skills minister Gordon Marsden has meanwhile tabled a series of parliamentary questions about the AEB allocation for Leardirect.
Awarding such a large sum to Learndirect outside of the tender will also raise questions as to whether it circumvents predetermined thresholds values within the Public Procurement Act 2015.
The Department for Education has not been contacted for comment.