Business, Innovation and Skills Select Committee chair Iain Wright accused Business Secretary Sajid Javid (pictured above) of "talking a good game" as the pair clashed over apprenticeships today.
Mr Wright, who is currently overseeing six committee inquiries with at least half touching upon apprenticeships, raised the issue of programme starts with Mr Javid during business questions in the House of Commons today.
Mr Javid had already answered a number of questions on the subject, claiming that "more than 2.4m apprenticeship starts have been delivered in England since May 2010" and that there had been a "45 per cent increase in apprenticeships since 2010".
But Mr Wright, whose inquiry on the government's Productivity Plan is taking a detailed look at the proposed large employers' levy, said: "The Secretary of State talks a good game, but the fact is that apprenticeship starts have dropped in every single year since 2011-12.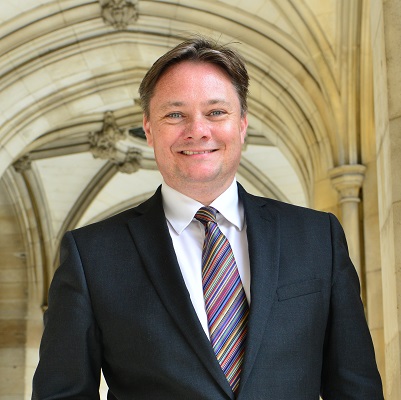 "The ambition for 3m new apprenticeship starts is commendable, but would he concede that, in the light of the uncertainty surrounding key policy aspects such as the apprenticeship levy, he is going to struggle to hit that target?"
Mr Javid said: "First, I must point out that there were more than 492,000 apprenticeship starts in 2014/15, which was up 50,000 on the previous year.
"The honourable Gentleman mentioned the apprenticeship levy, and I know that he and his Select Committee have done some work on this.
"I hope that he will acknowledge that that will be a way of ensuring proper funding for apprenticeships, not just for the quality but for the quantity too."
Latest figures, from last month's statistical first release, show that provisionally there were 492,700 apprentice starts in 2014/15. The final confirmed figure is expected later this month.
Final figures from previous years show there were 457,200 starts in 2010/11, then 520,600 in 2011/12 and 510,200 the following year after a 12-month minimum duration was introduced for apprenticeships in August 2012, before slumping further in 2013/14 to 440,400.
And although the combined figure, including last academic year, stands at 2.4m starts, former Business Secretary Vince Cable conceded in December that around one-in-four learners might not have qualified, and he accepted start figures included multiple starts per learner and, prior to August 2012, frameworks of less than 12 months' duration.