The government will invest an extra £20 million to help colleges prepare for the introduction of T-levels, the chancellor has announced in his autumn budget speech.
"We are introducing T-levels and today I announce a further £20 million to support FE colleges to prepare for them," he told the nation.
It is thought this cash injection will come on top of the £50 million Justine Greening revealed in July, that is to be available from April 2018 for "capacity building" ahead of the launch of the new technical qualifications in 2020.
It's also in addition to the annual £500 million investment in T-levels announced by the Treasury in March, which will come into play from 2022.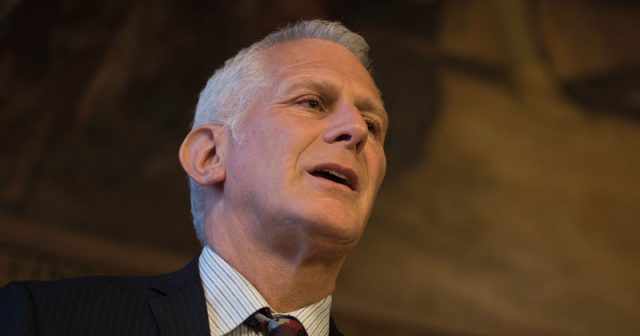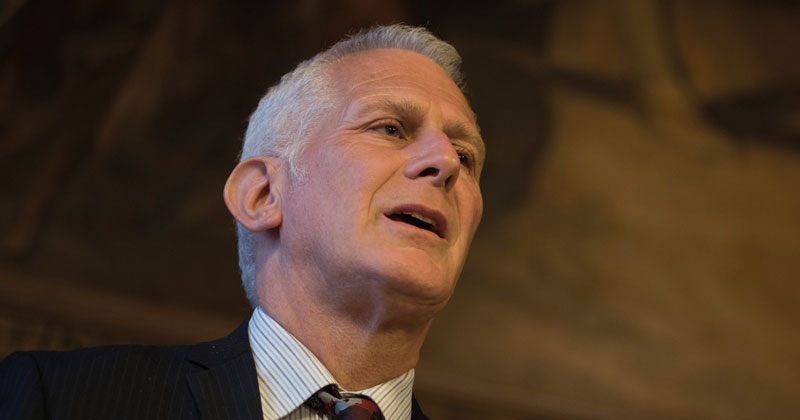 Gordon Marsden, Labour's shadow skills minister, said Mr Hammond's announcement did not go far enough and more detail is needed.
"Hammond says #Budget2017 he will give £20 million to FE Colleges to bring in T Levels but no time frame given," he tweeted. "It's a fleabite compared to cuts Colleges have suffered – and FE needs far more funding to support CPD for staff which we've pledged."
He later told FE Week he wasn't even sure if it was new money.
"In the 'new money' columns of the full budget document for skills there is no mention of this extra £20 million for T-levels, there is a mention saying they will spend £20 million on T-levels but they don't say where it is coming from. My assumption is that this is a sleight of hand, first that it is very small and second it is not new money."
The chancellor also used his autumn budget speech to say the government would keep under review the "flexibility" apprenticeship levy payers have in spending their levy cash.
"Meeting the challenge of change head-on means giving people the skills to reap the rewards from it and we have a plan to do so," he said.
"We are delivering three million apprenticeship starts by 2020 thanks to our apprenticeship levy, and I will keep under review the flexibility levy payers have to spend this money."
The Treasury's forecast of the amount the apprenticeship levy is expected to raise remained at £2.8 billion by 2019/20, the same as was projected in last year's autumn budget.
Mr Hammond also told the Commons that colleges would receive a level three maths funding boost, and discussed plans to invest £76 million into retraining adults who want to work in the digital and construction sectors.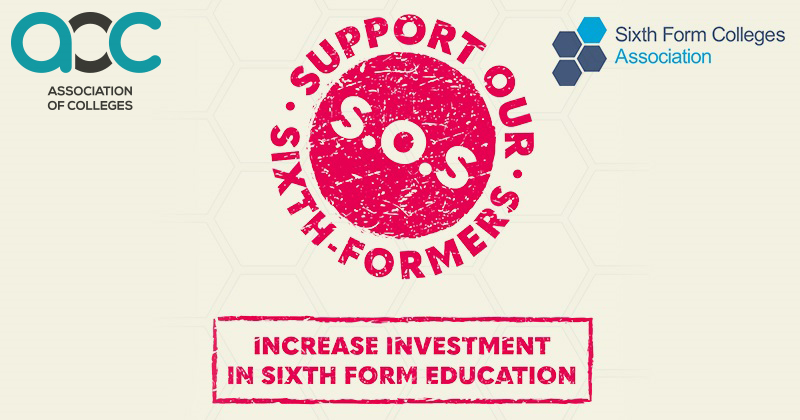 It was also revealed that Unionlearn, an organisation of the Trades Union Congress to boost learning in the workplace, will receive £8.5 million over the next two years.
This is in addition to its grant from the Department for Education, which is usually £12 million per year but was expected to be cut this year. The Treasury's investment will mean Unionlearn's annual government funding will remain at around £12 million.
One of the most prominent campaigns to get extra funding for FE is Support Our Sixth-Formers, which has been backed by various organisations including the AoC and the SFCA, demanding a £200 "SOS uplift" in 16-to-18 per-pupil funding rates.
Campaigners have said the autumn budget was a "missed opportunity".
"Schools and colleges will welcome the Chancellor's decision to introduce a £600-per-student maths premium, as sixth-formers in England are chronically underfunded compared to other countries and other phases of education," the groups said in a statement.
"However, the chancellor has missed the opportunity to address the fundamental underfunding of sixth form education in England. The government's priority should be to ensure that schools and colleges receive the funding they need to provide young people with a rounded, high quality, education – irrespective of the subjects they choose to study at A-level."
David Hughes, chief executive of the AoC added: "I said last week that the Chancellor should take a long term and moral view of investment in young people and adults to address the skills challenges which he has so eloquently described in today's Budget. Unfortunately, he has chosen to make short term decisions which tinker at the edges.
"The chancellor did miss the opportunity to address the chronic underfunding of all 16 to 19-years-olds in education and training"
University and College Union general secretary, Sally Hunt, said that even though Mr Hammond spoke "warmly" about the importance of skills in his speech today, the "pockets" of funding announced for T-levels and a national retraining scheme will "do little to plug the hole in college finances left by cuts in recent years."
AELP boss Mark Dawe "welcomed" the new investment in digital skills and said the levy review should be "very short" review because it is "far too early to dilute levy spend on anything other than apprenticeships, especially after a 61 per cent drop in programme starts since the levy was introduced".