Peter Lauener is to take over as chief executive of the Skills Funding Agency (SFA) — while continuing to head up the Education Funding Agency (EFA), the government announced this afternoon.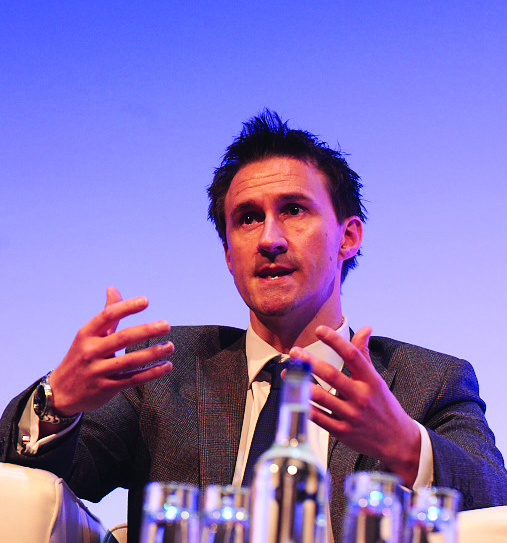 He will take up the new role on Monday, November 3, replacing interim chief executive Keith Smith (pictured right).
A government statement said Mr Lauener would have separate accountability for each agency's budget — and stressed that the EFA and SFA would not be merged.
He said: "I am delighted to take on this role and am looking forward to the challenge of making a difference in the skills sector.
"I have a long-standing interest and commitment to apprenticeships and skills and I am keen to be involved in the next stage of reform."
Skills Minister Nick Boles said: "I am pleased to welcome Peter to his new post. He brings a wealth of experience in skills and in working with employers.
"In his new role leading both SFA and EFA he will help to join up our programme of reform across the education and skills sector."
Mr Lauener has been chief executive of the EFA since it was formed in April 2012, having also been chief executive of predecessor organisation the Young People's Learning Agency (YPLA).
He was the subject of an FE Week profile interview in November 2011, when he said of the YPLA job: "I'd applied for other things which I'd missed out on, but when this one came along I thought 'well, this is the one I really ought to go for and so I went for the interview and was lucky enough to get the job."
Mr Smith, who has been performing the role since previous chief executive Barbara Spicer (pictured left) departed to run Liverpool-based housing agency Plus Dane Group in September.
Ms Spicer took the role at the SFA on a nine-month contract after the departure of previous chief executive Kim Thorneywork in November last year.
Stewart Segal, chief executive of the Association of Employment and Learning Providers, said: "We are pleased to see the announcement that Peter Lauener has been appointed to the permanent position of chief executive of the SFA.
"Peter has a long history of working with the skills and employment sector including independent training providers. This appointment will enable Peter to join together a number of policy development areas across the 16 to 18 and 19+ sectors.
"We will be delighted to work with Peter to realise the ambitions to grow the skills programmes such as English and maths, traineeships and apprenticeships. Peter's commitment to ensuring that the apprenticeship programme is a real option for the 16 to 18 cohort will be very important as the apprenticeship reforms take shape.
"We would like to congratulate Peter on his appointment and look forward to working with him in this new and challenging role."
Martin Doel, chief executive of the Association of Colleges, said: "Peter Lauener is very capable and a trusted figure within the FE sector. Therefore his appointment to become chief executive of the SFA is sensible and pragmatic."