A team of nine apprentices from GlaxoSmithKline Ulverston have been named the apprentice team of the year, through the prestigious Brathay Challenge.
Eight teams from across England went head-to-head on the banks of Lake Windermere for the national Final of the annual competition, which began on Monday this week and ended today, supported by the National Apprenticeship Service.
The total of eight national finalists were selected from 75 teams that entered. Between them, through the qualifying stages of the competition, they have since January visited more than 550 schools, careers fairs and youth groups spreading the word about apprenticeships.
GlaxoSmithKline narrowly beat Nottingham City Homes into second place, following the conclusion of the final this afternoon, and JCB who finished third.
Teams from Derwent Training Association, IBM, Redrow Homes, Severn Trent Water and WSP also competed in the final, which among other physical and mental challenges involved orienteering, raft building and a concluding whaling boat race.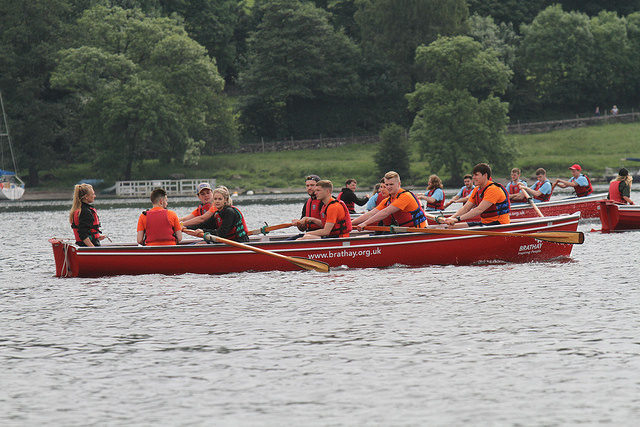 Joe Hambley, 21, from the winning GlaxoSmithKline Ulverston team, said: "When they announced that we had won, I was in shock, shaking."
The team had earlier delivered a community project, which was a series of four short films to be shown in schools and sports clubs about the dangers of asthma attacks, and how to help people suffering with them.
Joe said: "We picked asthma because a member of our team had a connection with a family that tragically lost an 11-year-old boy called Josh West to an acute asthma attack.
"We wanted to tell his story and keep his legacy going. The family was on board, they provided us with interviews.
"We felt after that even if we didn't make the final that we had achieved something more important than any challenge. We helped a family with their grieving process and might potentially help avoid another death."
They also had to do a presentation explaining what they had got out of the Brathay Challenge and the legacy their work towards it had left, for example, for their local community and employer.
Reflecting on the final, Joe added: "Everyone pulled together. There was orienteering, and a whaling boat exercise where we went out onto the lake to collect clues. Lifting the trophy was just fantastic."
Teams taking part in this year's Brathay Challenge, reached over 70,000 young people to raise awareness of the benefits of apprenticeships and recruited over 500 new employers interested in offering apprenticeships.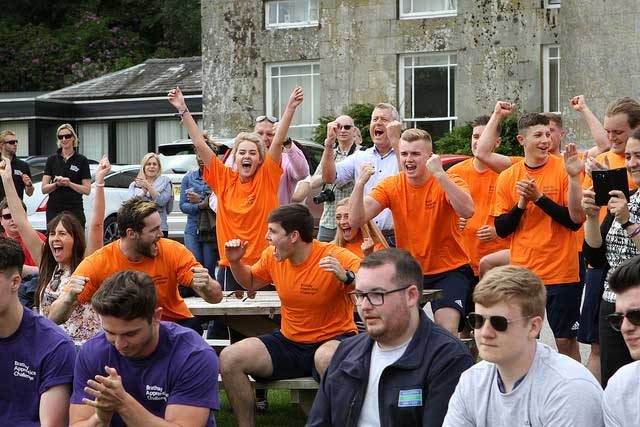 They have also delivered 44 community projects to benefit young people.
Sue Husband, director of the National Apprenticeship Service, went along to watch the final.
She told FE Week: "I always make sure that this event is in my diary, and go along, to meet the teams really. They are always so impressive and such great ambassadors for apprenticeships. I was taken out in a nice boat to see everyone rowing across the lake in the final. It's something special."
She added: "Congratulations to GlaxoSmithKline on being crowned the 2017 apprentice team of the year and to all of the teams that have taken part in this year's challenge.
Godfrey Owen, chief executive of Brathay Trust, said: "All of the apprentices that have taken part this year have gained teambuilding, leadership, logistical and communication skills. It has been a pleasure to host the Brathay Apprentice Challenge and watch these apprentices develop into outstanding employees."