The first general FE to receive a grade one Ofsted rating in 14 months is Dudley College, FE Week can exclusively reveal.
The report was full of glowing endorsements, including outstanding ratings for leadership and management, teaching, learning and assessment, personal development, behaviour and welfare, outcomes for learners, 16 to 19 study programmes, adult learning programmes, and apprenticeships.
It ends an agonising wait for a general FE college to be rated grade one-overall – the previous being Truro and Penwith last April. And FE Week reported last month how the number of colleges with top marks from Ofsted had fallen to its lowest ever level, after Blackburn received a shock grade three.
The report on Dudley, previously rated 'good'-overall in 2013, has not yet been published on Ofsted's website, but the college shared it exclusively with us in advance this morning.
Delighted principal Lowell Williams (pictured above) told FE Week: "I hope this will be inspiring for other FE colleges and for Dudley.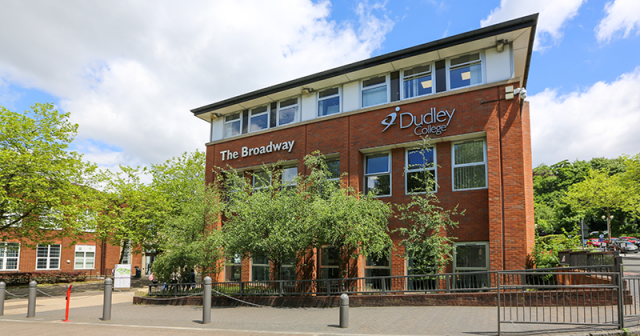 "Colleges have struggled to get the top Ofsted grade recently, but we have shown that it's possible. In many ways I think our time has come in FE.
"We've trained and supported a really talented group of managers and leaders to oversee the finances, the curriculum, and motivate people to want to come with them. That led to this fantastically motivated, magnificent staff who pull together as a team."
He added: "In some parts of the country, Dudley we know is a bit of a joke. People mock the accent. For Dudley to have an outstanding college is something for the community to be really proud of.
"We're situated right in the heart of the town and most of the staff come from here. It means a lot to everyone."
The outstanding report said Mr Williams and the governors had "an exceptionally coherent and ambitious" strategic vision for the future of the college, building on its core mission of skills development in science, technology and engineering.
Teachers and assessors were praised for making "excellent use of their extensive links with employers to plan and deliver interesting and challenging learning activities that prepare learners very effectively for the workplace".
Meanwhile, learners were found to "have excellent attitudes, take pride in their work and achieve consistently well".
"Learners enjoy their studies and develop a very good range of skills that prepare them well for employment," the report added. "Employers are involved very thoroughly in planning on- and off-the-job training for apprentices".
The number of pupils at schools in Dudley and Sandwell that attain five GCSEs at A* to C including English and mathematics is below the national rate. Infact, Dudley is among the 35 worst local authorities in the country for secondary school attainment.
But the report recognised how "teachers and assessors are determined that learners and apprentices achieve well, despite poor experiences and underachievement of many while at school".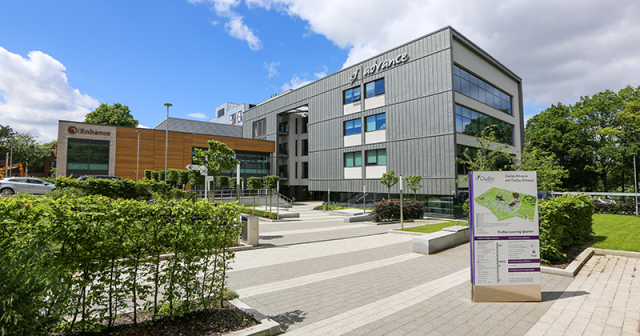 The college was said to have very successfully developed the "4 As model" of expectations – focusing on aspiration, attitude, attendance and achievement, and "all staff make these explicit for learners from the outset".
The report also recognised how the leadership team had invested in "high-quality buildings and equipment that inspire learners and help them to develop excellent skills that prepare them well for employment".
This included £9 million on an impressive new Centre for Advanced Manufacturing and Engineering Technology, which opened in 2013, and £12 million on a Centre for Advanced Building Technologies, Dudley Advance II, which is due to open later this year.
FE Week's analysis last month uncovered a worrying downward Ofsted grading spiral for general FE colleges over the last 10 years.
Just one college had up to that point received an 'outstanding' grade, across the 124 full inspections that the inspectorate has carried out since the latest Common Inspection Framework was introduced in September 2015.
Truro and Penwith, rated outstanding in April last year, had however received the same grade in its previous report in January 2007.
The last college before Dudley to have gone up from a lower rating, to grade one, was Gateshead College, from grade three, in July 2015.
If you want a grade boost then ask for a full inspection
Ofsted's original visit to Dudley College had been scheduled as a short inspection – and its principal has recommended that other principals copy him and request a full visit, if they want a chance at getting a better grade.
The original short inspection took place over January 25 and 26, but Lowell Williams explained he reached an agreement that inspectors should return for a further three days in May to see if there was sufficient evidence to upgrade the college's previous grade two rating.
"It was a discussion during the inspection, because we felt we had something to show them. Ofsted agreed with that so they came back," he told FE Week.
"I think the short inspection is a very difficult thing for Ofsted to do for a large, complicated college like Dudley. There is so much to see, so many lines of enquiry. For a small team to collect sufficient evidence to make a judgement on whether a college is anything other than good is very difficult."
The full inspection couldn't have worked out better for Dudley, and Mr Williams recommends that other colleges follow a similar route.
He said: "My advice to other colleges is 'how confident are you with your provision?' If you think it is outstanding, then you should be encouraging Ofsted to convert the short inspection into a full one."
If you think it is outstanding, then you should be encouraging Ofsted to convert the short inspection into a full one
Mr Williams raised concern that short inspections – introduced in 2015 with the common inspection framework to enable providers with a 'good' rating to be check out more frequently – tend to encourage inspectors to just stick with a previous grade two.
"They come in to assess whether a college is still 'good', and it is kind of a self-fulfilling prophecy. There is a tendency that it pigeonholes good colleges.
"There's a question of how much evidence can they collect in two days."
He explained the college was not formally rated either 'good' or 'outstanding' at the end of the short inspection.
"I don't think having them back for a full inspection was a gamble. It was in the balance and we then had dialogue as to how they could see enough evidence to make it outstanding," he said.
It may have worked out perfectly for Dudley, but Mr Williams still raised concern about the CIF.
"I think it has some limitations and problems for big general FE colleges. I don't think there is sufficient assessment of the skills level that learners develop, or adequate assessment of the college's impact on its community and the productivity of its businesses."
The CIF also does not, he claimed, "take into account lots of technical things that you need to run a college well: like how you develop your strategy, how you manage a risk, how you manage your financial strategy".
Too often, he added, the CIF tries to take measures that are applicable in a school setting and "force them onto a general FE college".
In reply, an Ofsted spokesperson said: "Only inspectors make decisions on whether or not a short inspection should be converted to become a longer one. They do of course share the findings with senior leaders as they emerge.
"Short inspections have been widely welcomed by school and college leaders since they were introduced in September 2015. They have led to better dialogue between inspectors and school and college leaders, and reduced the inspection burden without losing the rigour that students expect from Ofsted."
Inside 'outstanding' Dudley College
FE Week deputy editor Paul Offord visited Dudley College a week before the inspection result was announced, and was seriously impressed. He relates his experience.
It was easy to see why the Ofsted inspection team gave Dudley College top marks, and I was struck by the palpable sense of enthusiasm and unity among staff and learners when I was shown around.
Ever tried to take a selfie of a whole college celebrating an outstanding OFSTED report! Not easy. #weareoutstanding pic.twitter.com/Ecq1cK2dgh

— Lowell Williams (@DudleycolLowell) June 14, 2017
The college, which enrols around 12,000 students each year, was impressively maintained. All the corridors and classrooms, including in the older buildings, were freshly painted and full of modern looking-computers and other cutting-edge technology for technical training.
I was particularly impressed with the new Centre for Advanced Manufacturing and Engineering Technology, also known as Dudley Advance, which opened at a cost of £9 million in 2013.
It's next to what will be the Centre for Advanced Building Technologies when it opens in the autumn, costing £12 million.
Gary Finch, an engineering tutor, said: "I have worked at the college for 30 years and when I first started in our old engineering block it was 'Prisoner Cell Block H'. It has changed so much."
While showing me around Dudley Advance, Shaun Hunt, an assistant principal for curriculum and standards, said: "Everything we do here is developed in partnership with employers, to make sure we are meeting local training needs, and apprenticeships are a big part of that.
"The employers often come in and meet the students, often with a view to taking them on. Almost 30 per cent of our students on full time courses end up on apprenticeships, many in this way."
I was also shown around the Dudley Evolve Centre which cost £20 million and opened five years ago, focusing largely on art and design, and performance-related arts.
An impressive theatre area was home to a giant state-of-the-art lighting and rigging system, where David Malone, an assistant principal for curriculum and standards, told me: "You don't see facilities that good in most theatres.
"It takes up a lot of space too, and you could have crammed in other classrooms in this area.
"But the point is if you are going to teach technical courses, you have to do it properly and give the students the best possible equipment to learn their skills on."
The focus at Dudley isn't just on technical and creative education either; there's Dudley Sixth, an A-levels centre opened in 2012 at a cost of £10 million, and as another assistant principal of curriculum and standards, Diana Martin, explained, traditional FE provision such as English for speakers of other languages courses are also still important.
"We have always remained committed to supporting our local community," she said. "With ESOL, for example, it's part of or ethos to be at the heart of the community, and help improve cohesion. When other colleges cut their provision in recent years, we grew ours."