Apprentices are struggling to raise concerns about poor training, the Department for Education has found, while their tool allowing learners to give feedback is stuck in development.
An internal 'Discovery' project is currently being run by the DfE, which has asked apprentices what they consider "most important for successful completion and what drives their satisfaction".
The "emerging findings" have flagged concern about "how to complain about poor training quality, and responsiveness from training providers more generally," and has led the DfE to tender for a supplier to deliver an Apprentice Experience Survey to validate these findings.
"A system that values the views of employers over the views of apprentices is inherently unbalanced"
Such concerns come amid delays to a tool that would allow learners to feedback on their training provider by text. It is being developed by the ESFA Digital Service and was originally meant to be rolled out by July-September 2018. It was listed as in "final stages of development" as of last month.
This is despite a similar tool for employers, delivered through the Find Apprenticeship Training website, being launched late last year.
The DfE told FE Week that the tool for apprentices "has been developed" and it has collected initial feedback as part of a "trial phase".
A spokesperson said this will be "used in the development of future policy for this area", but could not say when or if it would be fully rolled out.
The National Society of Apprentices said an apprenticeship system that "values the views of employers over the views of apprentices is inherently unbalanced".
"It comes as no surprise that employers are able to provide feedback on their perception of the quality of education and training that their apprentices receive, but that the views and experiences of apprentices can wait," a spokesperson added.
"When we speak to apprentices, and we speak to around 1,000 every year, the quality of their education, both on and off the job, consistently makes the top three issues.
"So we would welcome a platform that enables apprentices to report concerns about the quality of their education in a way that does not put their apprenticeships at risk."
As would the learners: a blog post by the ESFA last November reported it was testing the tool with a small group and apprentices had "consistently" told them they are happy to give feedback regularly by text message.
Former skills minister Anne Milton spoke in favour of a feedback tool for apprentices and employers in October last year, sayingformal Ofsted inspections "often miss the point".
Speaking this week, she told FE Week that she believes the feedback tool should go further, and allow apprentices to also report on their employers.
"I always have thought an apprentice feedback tool was a good idea," she said.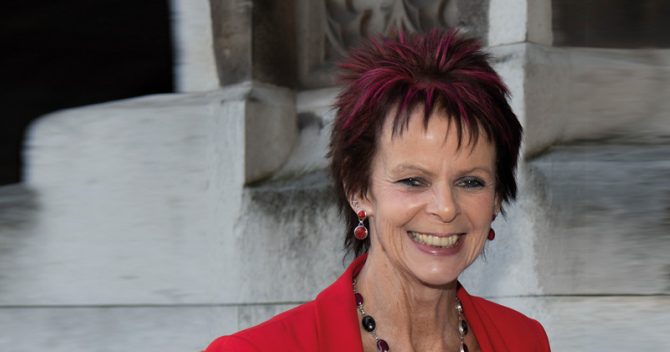 "Ideally you would have all three bits of the puzzle on the feedback tool: employers commenting on providers; providers commenting on employers; and apprentices, the most important, commenting on both.
"If you have a really simple feedback tool, it can be very useful in highlighting where there might be problems ahead of inspection.
"If the department is seeing a consistent problem with one provider, it can look into it ahead of time.
"What matters above all else is that apprentices are getting the training they need and deserve and they are getting a good experience in work."
The Institute for Apprenticeships and Technical Education's panel of apprentices also thinks it is "important apprentices are able to feed back on their experience", and they "support efforts being made to improve opportunities available to do this".
A Department for Education spokesperson said: "We want all apprentices to be able to provide feedback so we can make sure apprenticeships are high-quality and know what more we can do in this important sector.
"The feedback tool has been developed and we have gathered responses from apprentices as part of our trial phase, which will be used in the development of future policy for this area."