A former adviser to the minister for higher education has expressed "concern" that dozens of providers delivering level 6 and 7 apprenticeships are still going without inspection more than four years after the courses began.
In June the Office for Students was given responsibility for overseeing this provision at all training firms, even if they are not on its register of higher education providers.
Prior to this, nobody was responsible for checking the quality of delivery at these unregistered providers, as Ofsted's remit only stretches up to level 5.
"It is hard to prioritise when you have a huge list of priorities"
Analysis by FE Week of the latest individual provider data shows there were 6,140 apprenticeship starts at levels 6 and 7 between 58 training organisations, which are not on the OfS' register, from 2014/15 to 2017/18.
This number is likely to have rocketed in 2018/19, as national data shows starts for the first three quarters of that year were almost twice those recorded in the whole of 2017/18.
One unregistered HE provider that will be of particular concern is Prospects Training International, which started delivering apprenticeships around three years ago.
It managed to recruit over 1,000 apprentices until Ofsted inspected its level 5 and below provision in April 2019. It was found to be making 'insufficient progress' and was banned from recruiting at those levels as a result.
Ofsted was, however, unable to assess the quality of Prospects' level 6 and 7 provision, of which it has had at least 270 starts since 2016/17.
The unregistered provider with the highest number of starts at these levels, according to the latest government data, is Kaplan Financial.
It is a major financial services provider to high-profile employers including British Airways, Eurostar and Morrisons Supermarkets. It was rated as 'requires improvement' by Ofsted in September 2018 for its level 5 and below provision.
Despite the pressing urgency, the OfS appears to be dragging its heels on inspecting this provision.
A spokesperson for the regulator admitted that "no reviews have been completed".
He did however say that four reviews are "currently underway", which will typically involve a three-day, on-site visit. Providers will not be graded, like in Ofsted reports, but their review will be published publicly.
The spokesperson claimed that visits to providers have commenced, but did not say when the first took place.
He added that more reviews will "take place in the coming months".
Once all of the planned reviews are completed, the OfS will sit down with the Department for Education to evaluate the process and decide how best to conduct future reviews. This "lessons learned" exercise will begin in the new year.
The OfS is prioritising the providers that have the highest number of starts in its initial reviews.
Based on the latest provider data, for up to 2017/18, the providers with the most starts at level 6 and 7 are: Kaplan Financial with 1,990; BPP Professional Education with 610 starts; Ernst & Young with 410; and QA with 410.
Nick Hillman, director of the Higher Education Policy Institute and a former adviser to HE minister David Willetts, said it was "concerning" that thousands of level 6 and 7 apprenticeships are still going unregulated five years after they launched, and urged the OfS to "get a move on".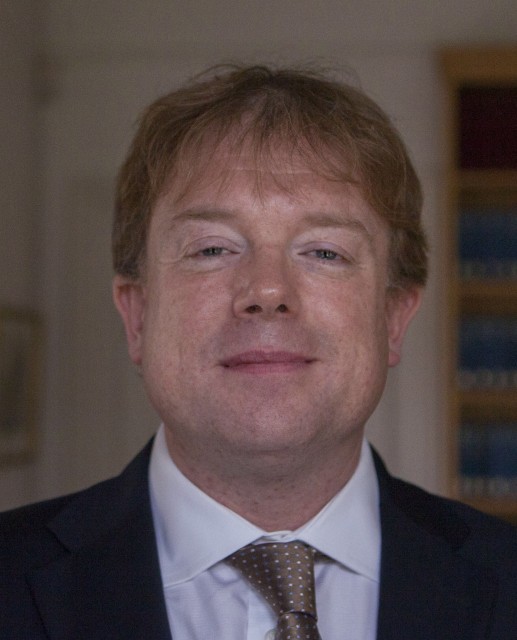 He told FE Week this is a "very important issue" but admitted to having some sympathy for the higher education regulator.
"I do not blame the individual staff at the Office for Students. The organisation only got its full legal powers in August and they have had a huge job to do in getting to grips with the providers on their register, let alone keeping an eye on others.
"It is hard to prioritise when you have a huge list of priorities."
Ofsted chief inspector Amanda Spielman expressed her deep concern at the issue of unregulated apprenticeship during an interview with FE Week in March, when she said: "I very much hope people will see the logic in us doing it."
All new providers that fall under Ofsted's remit will have a monitoring visit from inspectors within two years of the firm starting delivery.
They will then have a full inspection within another 24 months, unless they're found to be making 'insufficient progress' in their monitoring report, in which case they'll be fully inspected within a year.
The OfS explained to FE Week it was directed by the DfE to "look at both on and off-the-job training and to visit a number of providers that currently offer substantial apprenticeship provision at levels 6 and 7 that does not lead to either a full bachelor's or a master's degree" in its reviews.
"The purpose of the review exercise is to evaluate the quality of the apprenticeships," a spokesperson said.
"At the end of each review, we will report to the DfE so that it can identify where high quality apprenticeships are being delivered.
"Whilst we recognise that the providers that are participating in these reviews have not applied for OfS registration, we will review their apprenticeships against criteria that have been adapted from the OfS' quality-related Conditions of Registration.
"This will provide some comparability with OfS-registered providers of apprenticeships at levels 6 and 7."
The spokesperson added that once the review activity has concluded, the OfS will undertake the "lessons learned" exercise. This will "give reviewers, providers, apprentices and other participants an opportunity to input to an evaluation of the new review method".
A DfE spokesperson confirmed the OfS' approach, and said it has given the regulator this responsibility "to ensure that all apprenticeship training is high quality regardless of whether or not the provider is registered with the OfS".