Students in London and the south east recorded the largest rise in top A-level results compared to 2019 as grade standards settled back to the new post-pandemic normal, with those in the north east hardest-hit.
Results this year have mostly returned to pre-pandemic standards after three years of grade inflation following the cancelation of exams.
However the regional picture varies.
The north east now has the lowest proportion of A* or A grades (22 per cent).
It has been surpassed by both the east and West Midlands, whose top grades rose to 22.3 per cent and 22.9 per cent respectively.
Both the north east and Yorkshire and the Humber have a lower proportion of top grades this year than in 2019.
Comparing top grades this year to 2019, London and the south east have recorded the biggest rises.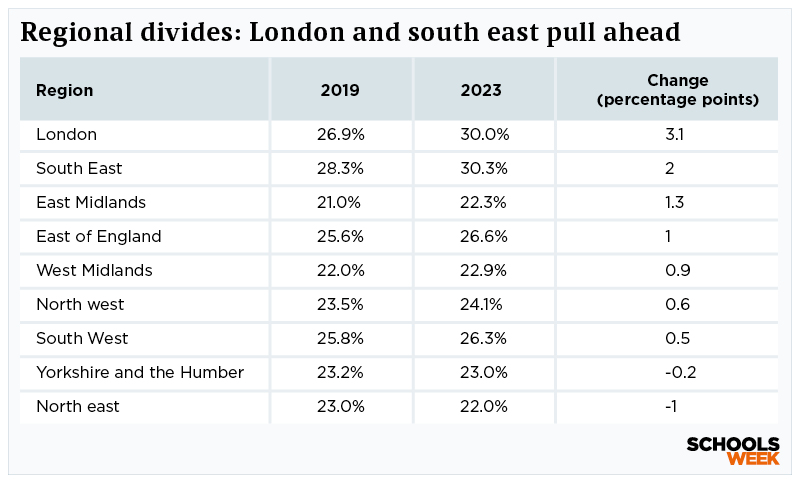 It means the gap between the two top-performing regions and the rest of the country has widened this year.
After a similar trend last year, regional spokespeople said the disparities are down to the "disproportionate impact of the pandemic facing regions like the north east".
We don't have attendance data for year 13 pupils. However, the changes do seem to mirror attendance rates for year 11 pupils in a study by Education Datalab.
London year 11s had the best attendance rates, while those in the north east had among the worst. However, the south east also had relatively high absence rates, according to the analysis.