The timeline has been extended for the external quality assurance (EQA) transition because apprentice assessment providers are under huge amounts of pressure due to Covid-19, writes Rob Nitsch 
We have decided to give more time for the EQA for apprenticeship end-point assessment organisations (EPAOs) to transfer from the Institute-provided service to Ofqual.
This recognises the impact that Covid-19 and the latest national lockdown have had on EPAOs.
They are under a huge amount of pressure and we think it's important to listen to their concerns and show flexibility where we can – in this instance by extending the deadlines and ensuring that the right support is provided and that there is time to take it. We are also committed, with Ofqual and the Education and Skills Funding Agency (ESFA), to ensuring that apprentices are not prevented from sitting assessments as this takes place.
So why is all this necessary?
The Institute announced the intention to move to a simplified way of doing EQA last August. The changes will see EQA delivered just by Ofqual or, for integrated degree apprenticeships, the Office for Students (OfS).
The Institute will stop delivering EQA directly but will retain oversight of the system, in line with our statutory responsibility, through our framework.  
It means EQA of around 260 apprenticeships need to transfer from the Institute's service to Ofqual, and EPAOs must become Ofqual-recognised.
Ofqual recognition is, quite rightly, a rigorous process. Some EPAOs have achieved this already, but we appreciate that for others it's been a struggle, in no small part due to the pandemic.
The Institute and Ofqual took this on board and updated the timeline. Likewise, Ofqual has stepped up with support arrangements.
EPAOs who are currently overseen through the Institute's EQA service now have until July 1 to submit a formal application. The final deadline for when the process must be completed has been extended from July to December 16, 2021.
If an EPAO does not apply by July 1, or is not granted Ofqual recognition by December, they will be removed from the ESFA's register. 
We strongly recommend that all EPAOs who intend to apply, begin the process as soon as possible.  Progressing the transition of EPAOs is an imperative and, as soon as we are able to transfer an apprenticeship from the Institute's service, EQA billing will cease for that apprenticeship.
We are also reviewing arrangements for those apprenticeships where the EQA is provided by organisations other than Ofqual, OfS and the Institute.
There is no underlying agenda here to skew the market. We would like to see as many EPAOs as possible achieve Ofqual recognition and transfer, including all the smaller specialists who have such great expertise and are valued so much by employers.
We know that many EPAOs are already engaged with Ofqual, but if you haven't yet, you can register on the Ofqual portal, where you will be assigned to one of the team to support you with your application. You can also contact the Institute at IFA@education.gov.uk using the subject line 'EQA transition query'.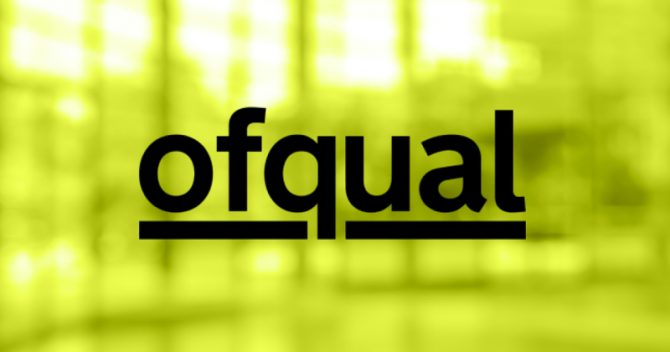 More information can be found in the transition section of the Institute's website or through Ofqual channels. Ofqual has produced helpful additional resources to support applicants, such as videos, case studies and guidance.
We will continue to transfer apprenticeship by apprenticeship. In each case this will only take place once all EPAOs on an apprenticeship have achieved recognition, or missed one of the two critical deadlines.
The Institute is also working with the OfS to improve quality assurance for the higher education sector. Assessment for apprenticeships with integrated degrees must be closely aligned to how it works for all other levels. 
Added to this, we are setting up a new group of professional and employer-led organisations – called the Employer Directory – that Ofqual and OfS will draw on to ensure that contemporary and relevant industry expertise underpins their EQA work.
I firmly believe that pushing ahead to a simpler and more effective EQA system, which keeps employers at the heart of protecting quality, is the right thing to do, in spite of the pandemic. A flexible and supportive approach will get us to this better place for everyone.