Outrage at decision to widen admissions for small sixth form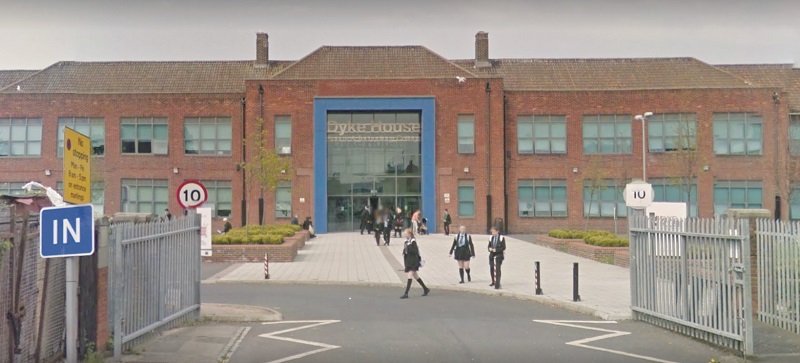 The controversial decision to widen admissions at a struggling small-school sixth form has come in for fierce criticism, due to a rapid decline in the need for post-16 provision in the area.
Dyke House Community College (pictured), an academy in Hartlepool, opened a sixth form in 2014, offering A-level and BTEC courses.
This was on the condition that the school only took on students who had come up from its own year 11, after they finished their GCSEs, with maximum capacity set at 200.
But it has struggled to fill places since opening, with just 89 students studying at the sixth form in 2015/16, and only 65 on courses this academic year.
To increase numbers, the school applied to widen its admissions to allow students from other providers to join its sixth form from 2018/19, which was approved by the Department for Education in January.
However, other local providers, including the principals of Hartlepool's FE and sixth form colleges, are in uproar about the decision along with council leaders, claiming that it represented a "wild west" approach to approval.
They complained to FE Week that the move will put unreasonable extra pressure on other local post-16 providers, in the face of a fast-declining 16-to-18 population that was found by the Tees Valley area review.
Darren Hankey, principal of Hartlepool College, said he was "really at a loss" as to why the government green-lit the admissions change.
"There is clearly no need for extra post-16 provision across the Tees Valley or in Hartlepool," he told FE Week.
"I don't blame the school; it is doing all it can to secure its future. However, there should be more of a joined-up approach from the powers that be because. At the moment, it appears to be rationalisation on the one hand and a wild-west approach on the other."
Maureen Bunter, principal of Hartlepool SFC, said Dyke House's low student numbers cast doubt on how financially sustainable it would be. The decision to expand its admissions, she claimed, "completely contradicts the purpose of the area reviews".
A Hartlepool council spokesperson said the authority "does not support the revision of the admissions policy for the sixth form at Dyke House" and has contacted the Education Funding Agency to "try to understand their position on this matter".
After FE Week put the concerns to him, Andrew Jordon, executive principal at Dyke House Community College, said the purpose of widening the sixth form's admission policy was to offer "greater choice and opportunity for all children in Hartlepool who are contemplating their next step in FE".
This is only the latest baffling decision involving small sixth forms, after the Association of Colleges took the DfE to court last November over its controversial decision to approve a new small school sixth form at Abbs Cross Academy and Arts College in Essex, even though it would have broken the government's own rules.
The move prevented plans for the sixth form from going ahead, and the government was supposed to launch a review into the guidance on how small-school sixth forms are approved.
The report on Tees Valley area review of post-16 education, published last November, warned that by 2019/20 there would be about 2,000 fewer 16- to 18-year-olds in the area than there are now.
A raft of mergers were recommended to ensure FE providers in the area would continue to be financially viable, including joining Hartlepool College and Hartlepool SFC.
Julian Gravatt, the AOC's assistant chief executive, told FE Week that the government must consider the "demand and growth of student numbers, before giving permission for any new institutions to open or expand their offer".
When asked if AoC had contributed yet to the government review on small sixth forms, he said the association had submitted a letter with proposals for amended guidance on the approval process to civil servants in November.
It is unclear whether the government had taken the matter any further; the DfE refused to respond to FE Week's request for an update on the review's progress.