The government's raising of the participation age (RPA) policy has been questioned after figures showed the number of unemployed 16 and 17-year-olds not in education, employment or training (Neet) had actually increased since it came into force.
According to figures from the Office for National Statistics (ONS), between October and December, 38,000 16 and 17-year-olds were unemployed Neets, compared to 31,000 the previous three months. Between October and December 2012, the figure was 37,000.
The proportion of the total number of 16 to 17-year-olds who were unemployed also rose by half a percentage point. Between July and September, 4 per cent of 1.464m 16 to 17-year-olds were unemployed, rising to 4.5 per cent of 1.461m between October and December.
Jonathan Clifton, a senior research fellow specialising in education at the Institute for Public Policy Research (IPPR), questioned whether there had been "enough reform and action taken to make it [RPA] a reality".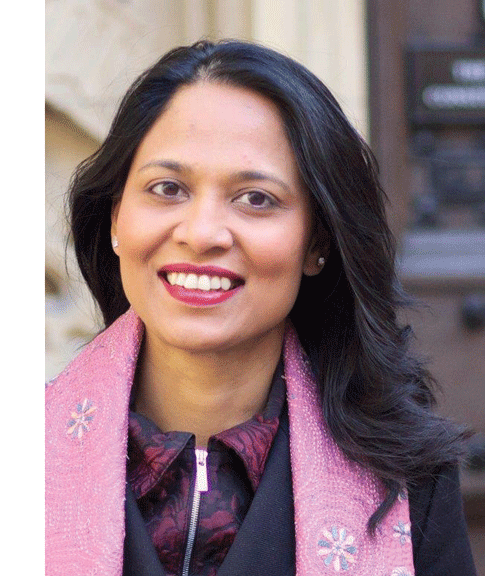 Meanwhile, a Department for Education (DfE) spokesperson said it would not acknowledge or comment on the ONS figures that came out the day Deputy Prime Minister Nick Clegg (pictured) announced pilots in which Jobcentre Plus outlets would serve 16 and 17-year-olds.
The Liberal Democrat leader also spoke about setting up a UCAS-style application system for vocational courses — a similar idea to that mentioned by Shadow Education Secretary Tristram Hunt in an interview with FE Week last October — and providing young jobseekers with work experience. He also said those without level two maths and English would be required to train as soon as they sign on for Jobseekers Allowance.
However, the rise in unemployed 16 and 17-year-old Neets has drawn questions over the RPA, which came into force in September. It means young people have to stay in full-time education until the end of the academic year in which they turned 17.
Mr Clifton said he supported the RPA as a potential solution to a "collapse in the labour market", but said people may be "falling through the cracks."
He said: "Policy like this always takes time to filter through the system and I suspect the main reason [for the rise] is that there has not been enough reform and action taken to make it a reality. Just saying we want people to stay in education longer won't make it happen. I suspect for a lot of people it is not being tracked and it is very easy for them to fall through the cracks.
"There are lot of things we have got to consider here, like the drop-off in jobs at the labour market, the fact we are still seeing the impact of the cut to education maintenance allowance and we know there are very confusing pathways for people when they do come to leave school. It is not clear to them what else they should be doing and there isn't a decent offer for them so they just stop turning up, and because a lot of them are still living at home they do not get picked up through the benefits system."
The ONS figures for October to December further show that there were 1.04 million 16 to 24-year-olds in the UK who were Neet, a decrease of 38,000 from July to September 2013 and down 37,000 from the previous year.
Joy Mercer, director of policy for Association of Colleges, said: "We have supported raising the participation age since it was first proposed in 2008, and we outlined some of our concerns in our report Sticks and Carrots: Will every 16 and 17-year-old stay in education or training? These included poor careers advice — which meant that young people were being told they had to stay in school rather than in education and were not given access to information on alternatives such as apprenticeships and vocational courses at colleges. As local councils were cutting travel subsidies for 16 to 17-year-olds, this made it even harder for them to make a choice that was right for them and affordable.
"Overall in 2013 the figures fell by 0.7 per cent over the year, but it is always going to be a concern that there are any young people not participating in education, employment or training when there are opportunities to re-engage and re-motivate them through college provision."
The figures follow a review of the country's youth unemployment policy by Cabinet Secretary Sir Jeremy Heywood. The government said the review would not be published, but it is thought that Mr Clegg's speech at Southfields Academy in London on Thursday (February 27) drew on Sir Heywood's findings.
A spokesperson for the Association of Employment and Learning Providers (AELP) said: "We welcome the announcements made by the Deputy Prime Minister, particularly in respect of the support being offered by Jobcentre Plus for English and maths.
"We only very recently called for Jobcentre Plus to work much more closely with providers on the initial assessment of jobseekers' needs, especially basic skills, and at an earlier stage. We believe that more young people will then secure sustainable employment as a result of using employment support services."
Both Skills Minister Matthew Hancock and Shadow Junior Education Minister Rushanara Ali declined to comment specifically on the ONS figures for 16 and 17-year-old unemployed Neets, and on whether they felt the RPA policy was working. Instead, they provided comments on the general Neet figures.
Mr Hancock said: "We must stick to our long-term economic plan and continue to bring Neet levels down. Through programmes like the new traineeships scheme, we will equip young people with the skills they need to compete in the global race and make a meaningful contribution to the economy."
Ms Ali said: "The number of young people not in education, employment or training is still far too high and there are nearly a million young people unemployed under this Tory-led government."
———-editorial———
Need for Neet Minister
The revelation that the number of unemployed 16 and 17-year-old Neets rose after the participation age increased last September isn't enough for the sector to question the value of the policy.
But it has brought to the fore serious questions about what the government is and should be doing to implement the policy.
It comes, coincidentally of course, at the same time as the Deputy Prime Minister announced he wanted the same age group to be able to use the local Jobcentre Plus.
Hopefully advisers will be fully conversant in the RPA, having already witnessed confusion over what the policy actually means (NOT staying on in school).
And if we could justify a minister for the Olympics, maybe it's time to raise the youth unemployment profile in the cabinet with a minister dedicated to coordinating coherent Neet policy implementation across departments?
Chris Henwood, editor