The government's new Earn or Learn Taskforce will oversee plans to force young benefits claimants onto apprenticeships or traineeships if they do not find a job or acceptable unpaid work.
The "troubleshooter" taskforce was launched earlier this summer to track government progress on its target for 3m apprenticeship starts by next parliament, as reported by FE Week on June 3.
The Cabinet Office announced today that the taskforce, made up of eight MPs including Education Secretary Nicky Morgan (pictured right)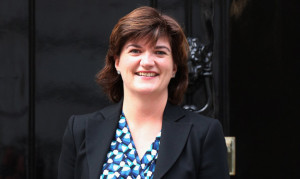 , Skills Minister Nick Boles (pictured below left)) and his predecessor Matthew Hancock (pictured above), who is the Cabinet Office Minister and also chairs the group, will implement plans to force unemployed 18 to 21-year-olds to start an apprenticeship, traineeship, or a paid or unpaid job.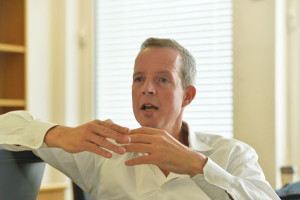 The young claimants, she added, will "lose benefits" if they do not comply from April 2017.
But David Corke, director of education and skills policy at the Association of Colleges, cast doubt on whether this would work in practice, insisting that "alternative technical and professional qualifications [in addition to apprenticeships and traineeships] must [also] be available to help these young people back into work or training".
Mr Corke (pictured right) was also lukewarm in his backing for another measure that the Cabinet Office said today would be implemented by Mr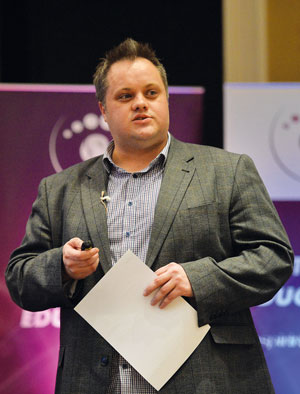 Hancock's taskforce — which will involve a new "boot camp" to get claimant's work-ready within six months.
The Cabinet Office spokesperson said that this will involve 18 to 21-year-olds starting on an intensive activity programme "within the first three weeks of claiming out-of-work benefit".
"The intensive curriculum includes practicing job applications and interview techniques as well as extensive job search, and is expected to take 71 hours over the first three weeks of the claim," she added.
"A dedicated work coach will work with jobseekers and continuously review what was achieved during the initial three week work course."
But Mr Corke said: "A 'boot camp' approach may not necessarily be the best way to encourage young people back into education or training which could lead them to a job.
"Colleges already work closely with Jobcentre Plus to ensure that education and training is available for young people who need or want it."
An Association of Employment and Learning Providers spokesperson said: "We have [already] been pressing [the government] for training providers to be involved earlier in the process to assess [Jobcentre Plus] clients' barriers to the jobs market and what support they may need."
Mr Hancock said: "By working across government to make sure that every young person is in work or training, by opening up 3m more apprenticeships, expanding traineeships, and making sure that a life on benefits is simply not an option, we want to end rolling welfare dependency for good, so welfare dependency is no longer passed down the generations."
He added: "We are absolutely committed to ending long-term youth unemployment and building a country for workers, where nobody is defined by birth and everyone can achieve their potential."