A charity has called for employers that train young care leavers to receive a larger financial return on planned apprenticeship levy payments.
Barnardo's issued a plea to the government today for it to reserve 20,000 apprenticeships in England for 16 to 18-year-olds from the care system.
After learning of the proposal, the Association of Employment and Learning Providers (AELP) raised concern about placing "mandatory requirements" on apprenticeship employers.
When asked by FE Week how it would address concern that employers could be put off apprenticeships if they are told who to hire, a Barnado's spokesperson proposed handing firms that take on care leavers a larger return from future levy payments.
He said: "Under the current government proposals [announced by Chancellor George Osborne on July 8], employers will be taxed [through the levy] according to the number of apprenticeships they can take, then reimbursed to cover the costs of taking on an apprentice.
"As care leavers will need additional support to successfully complete the apprenticeships [which would be costly to employers] the government could increase the levy subsidy on offer.
"That means that employers who take on a care leaver apprentice would get a higher return.
"Just as the current proposals have minimal financial impact on the business, which is taxed more but reimbursed, or the government, which funds the apprenticeship but receives taxation, reserving apprenticeship placements for care leavers in this way would have little financial impact, despite the more support they may need."
An AELP spokesperson said that it would "look carefully" at Barnado's proposals and had "always been supportive of apprenticeships being socially inclusive".
But he added: "An apprenticeship should involve a willing employer, a committed learner and a quality training provider, so we have concerns about any mandatory requirements for employers.
"On the issue of entry requirements for apprenticeships which Bernardo's raises, this is precisely a major reason why we want to see the traineeship programme grow significantly over the next five years [to prepare more young people for apprenticeships]."
Meanwhile, David Corke (pictured right), director of education and skills policy for the Association of Colleges, said: "Barnardo's is absolutely right to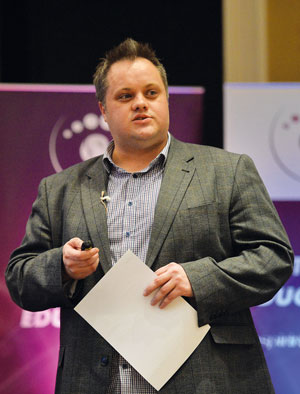 highlight the need for young people leaving care to be given additional support to find a good job.
"Colleges would be ready and able to provide the training as part of this proposal.
"However, the detail would need to be worked on because colleges often find employers unwilling to employ young apprentices because they are deemed not ready for the workplace immediately after leaving school and there would also need to be support for employers to ensure the job role is maintained following the apprenticeship."
The Barnado's spokesperson said that care leavers often struggle more than children from stable homes to secure good enough GCSE grades to qualify for apprenticeships.
Only 37 per cent of care leavers pass five GCSEs A*-C, he added, and "those results put the entry criteria for some apprenticeships out of reach".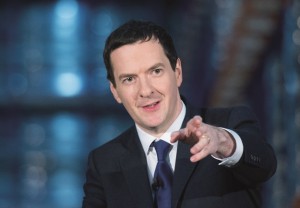 Mr Osborne (pictured left) announced plans for a levy on large businesses, to help fund apprenticeship growth up to the government's target for 3m starts by 2020, during his July budget speech.
It came after Professor Lady Alison Wolf called for such a levy, but on all employers, in a report released by the Social Market Foundation.
The Treasury explained after Mr Osborne's speech that revenue from the levy would help fund all post-16 apprenticeships in England and "provide funding that each employer can use to meet their individual needs".
When asked for its views on the Barnado's proposals, a Department for Education spokesperson said: "We are improving the lives of care leavers and helping them make a successful transition to adulthood.
"A good apprenticeship can help support this, and that is why we're fully funding apprenticeships' training for eligible care leavers aged 19-23.
"We have also changed the law so young people can live with their foster family after they turn 18, and given every child who leaves care a personal adviser. We are also investing over £100m through the Innovation Programme to support vulnerable children."
The Confederation of British Industry, which is opposed to the apprenticeship levy plan, declined to comment on the proposals by Barnado's.
The Federation of Small Businesses also declined to comment.