An apprentice who hosted STEM career events at schools, and a provider giving back to the LGBTQ+ community have been recognised at the WorldSkills UK Diversity and Inclusion Heroes awards.
This is the second year of the awards, following the inaugural event at WorldSkills UK LIVE in 2019, run in partnership with Coca-Cola European Partners.
Seven awards were up for grabs this year and the winners were celebrated at a virtual event on Thursday, hosted by BAME Apprenticeship Awards apprentice of the year Kimmy Kimani. One of them, Rolls-Royce management accountancy apprentice Haider Ali (pictured top), said it was a "complete shock" when he found out he had won the rising star award.
Having joined the manufacturing giant as a higher apprentice, WorldSkills UK said Ali was "determined" to make a difference by getting involved with initiatives to support an inclusive workforce. He has hosted events on STEM career opportunities for pupils at local schools.
WorldSkills said he, along with Derby City Council, had "worked hard to raise the aspirations of primary school children in some of Derby's most deprived areas".
Ali said: "From my own personal experiences, I think it is really important that young people have access to role models, so they know – whatever space they want to enter – there is room for them.
"I want to help make a difference by sharing my own experiences and inspire more young people from all backgrounds to take up an apprenticeship."
Gareth Fallows, managing director of Stoke-based Acorn Training, won the UK's role model of the year award. WorldSkills UK said he found "safety and security" within his LGBTQ+ community and further education when he was a teenager.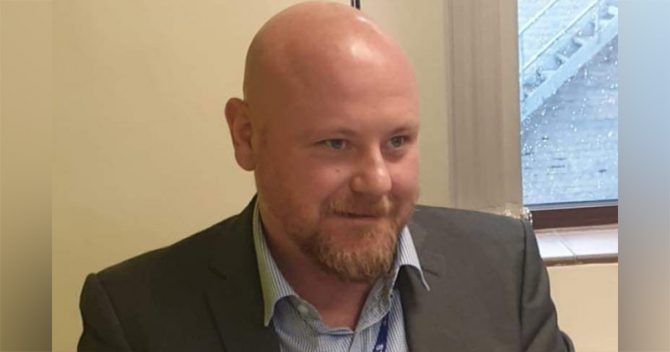 After graduating from Manchester Metropolitan University as a teacher, Fallows founded Acorn because he was "determined to give back to the LGBTQ+ community", WorldSkills said.
Acorn has created a "safe and inclusive space for all communities" and, in the past year,  has supported 1,350 unemployed people, with 68 per cent achieving sustained employment.
That work also earned Acorn another award – the network of the year prize for small-to-medium employers.
Fallows said he was really proud to accept the awards as they recognised the hard work his staff put in "to ensure everyone we work with gets the best life chances".
The panel of judges included: Ben Blackledge, WorldSkills UK deputy chief executive; Sharon Blyfield, Coca-Cola European Partners' senior manager for people and culture (GB), early careers and apprenticeships; and Dawn Baker, awarding body NCFE's director of innovation and investments.
WorldSkills UK chief executive Neil Bentley-Gockmann said they had been "completely blown away by the number and quality of the inspiring entries". He added: "These awards give us the opportunity to celebrate success with our partners, who are making progress and achieving real impact, and to showcase best practice so we can all learn from each other."