Team UK has been flying the flag at the dazzling opening ceremony for WorldSkills Kazan 2019.
Team UK joined a parade of national teams at the opening of tonight's ceremony, and were cheered on by family, friends and team experts.
TEAM UK IS HERE!!! pic.twitter.com/P0dqyvmKIk

— FE Week (@FEWeek) August 22, 2019
More than 50,000 people attended the ceremony, which was held at the Kazan Arena the day before the tournament, which runs from Friday until Monday.
The audience were treated to live musical and dance performances, as well as an appearance by Saudi Arabia's Robot Sophia, the world's only android with citizenship and a passport. 
Through a specially made app, the attendees could witness the spectacle with augmented reality.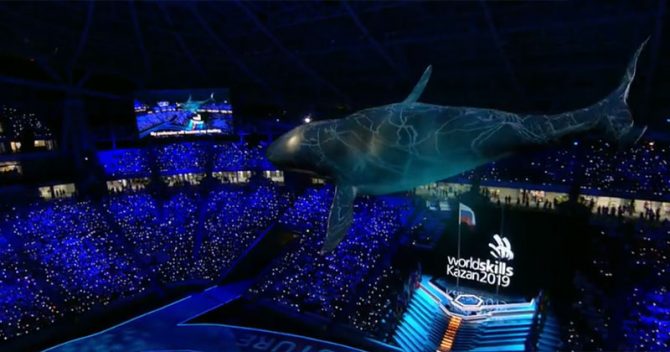 This, at one point, included a giant whale swimming towards the audience.
Throughout the show, bakers on a portable kitchen travelled around the arena, baking a traditional Russian loaf which was completed before the end of the show.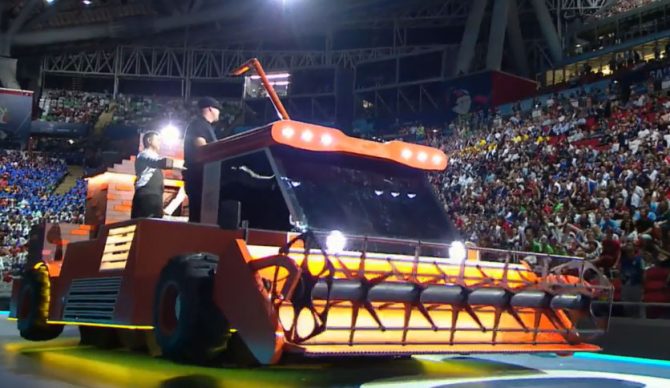 The ceremony was officially opened by Russian prime minister Dimitri Medvedev.
WorldSkills president Simon Bartley also addressed the audience and said: "What our competitors show is that skills change lives".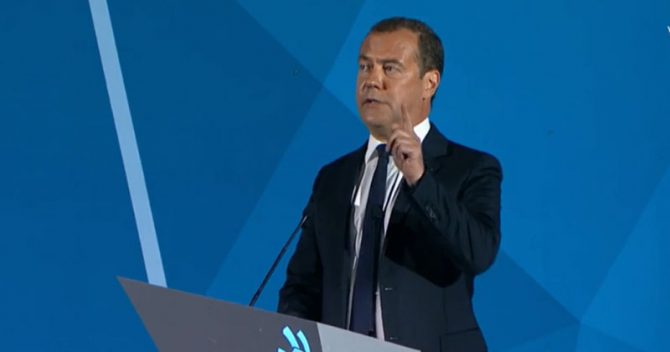 FE Week is proud to be the official media partner for WorldSkills UK and Team UK. FE Week will bring you all the latest developments in the lead up to WorldSkills 2019 and will be onsite in Kazan to bring rolling coverage of Team UK's progress.
To find out more about the what, when and why of WorldSkills, read our handy guide.