With two offices across two government departments, two Secretaries of State as bosses and one of the broadest ministerial briefs around, life is hectic for Matthew Hancock.
But while it certainly isn't cricket — a game he regrets not having the time for anymore — things seem to have gone quite well for our 35-year-old Skills Minister.
Promoted to replace John Hayes last year, Hancock had big shoes to fill.
And while some may have doubted whether the role was right for him — an Oxford PPE grad with a background in economics — no one can deny he expresses a passion for the challenge.
And it is this passion with which the father-of-three speaks when I meet him in his large office, set roughly halfway up one side of the impressive glass atrium (which aides admit turns their offices into a sweltering greenhouse in the summer) at the Department for Education — one of the government departments he calls home.
"I find my job is juggling," he says, his trademark pink jumper hanging neatly behind his desk below a painting by his six-year-old son, Ferdinand.
Politics is a team game, so you play the part in the team that you are asked to play
"I juggle two departments, I've juggled two secretaries of state, three children, and a job as an MP as well as a job as a minister…doing the job effectively means juggling all these competing demands."
Born in Chester and brought up by small business owners in the Cheshire countryside, Hancock attended a village primary school before moving onto secondary school in the city of his birth.
His decision to attend an FE college — albeit to study one subject — sets him apart from most on the Tory benches, although his politics, philosophy and economics degree from Oxford does less to defy stereotype.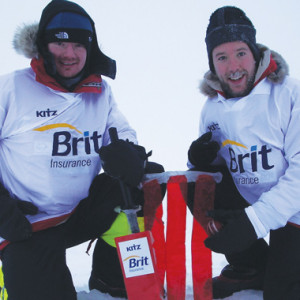 "I went [to West Cheshire College] because my school wouldn't do computing A-level," he says.
"I came from this computing background and I wanted to get the deeper underpinning of what it was all about.
"It was pretty unusual. Actually, my brother did it as well, he went to a different college for sixth form. But it wasn't usual at all. But I was looking out to what I wanted to achieve. One of the things I really wanted to do was to get a full grip of what was going on in the business.
"But [it] was an experience that really changed what I wanted to do at about that time — in the early 1990s recession, the business had a perfectly decent product, but because of late payments by a client that was struggling in the recession, we got to a point where, if we hadn't got the cheque by the end of the week, the business would have gone under."
It was that interest in how business success could rise and fall so sharply which took him to Oxford and then on to a job at the Bank of England, but it wasn't until five years later that a conversation with a certain Shadow Chancellor set him on the path to public office.
"The Conservatives had just lost the 2005 election," he says.
"I had met George Osborne once, and we had talked about my trip to the North Pole, but also about some policy things and he called me up and said, 'Why don't you come and get involved?' So I took a gamble and went to work for him.
"I had been in the Conservative Party for a period, and I had got involved in the 2005 election supporting a friend of mine, Nick Boles (now Planning Minister), who was then a candidate. So, I was involved — but as a grassroots activist, so it was leaflets through letterboxes.
"I still have a scar on the back of my hand from where a dog tried to bite me in Hove, and I pulled my hand out of the letterbox and there must have been a nail or something catching on it. It was in a tower block so probably not our most productive area."
It wasn't long before his work for Osborne, along with a realisation that the real power lay in government, had inspired Hancock to seek a seat of his own, and East Anglia, rather than his native Cheshire, beckoned.
But he is keen to point out that he was not "parachuted" in to the safe seat of West Suffolk.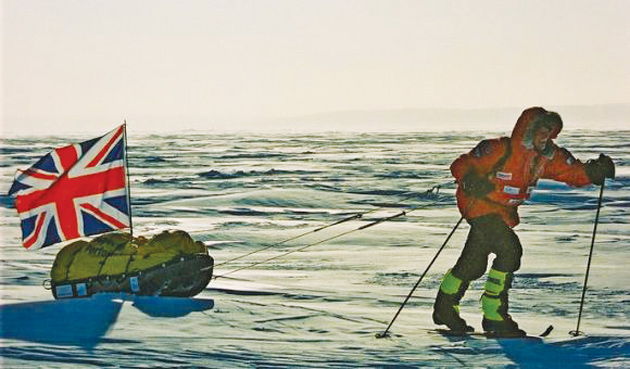 He says: "In the Conservative Party, that's not how it works, and this concept of parachuting doesn't exist in the same way as it does in some of the other parties.
"The final decision for every selection comes down to the local people in the room, and so you have to fight your corner — and in some cases, being a candidate who is close to the leadership isn't helpful."
Hancock won the support of locals and comfortably won the seat in May 2010, devoting his first few years on the back benches to fighting for his constituency and co-writing Masters of Nothing, a book about the financial crash, with fellow Tory MP Nadhim Zahawi. He still lists achievements like the dualling of the A11 and improved rail links among his proudest in the Commons.
Had a coalition agreement with the Lib Dems not been in place, Hancock's economics background would have made him an attractive choice for Chief Secretary to the Treasury, but he claims he was more than happy to be offered his dual role for skills, which he shares between Michael Gove's Department for Education and Vince Cable's Department for Business, Innovation and Skills.
He says: "As a backbencher you tend to pick up the phone when the Prime Minister is on the line during a reshuffle and say, 'yes, Prime Minister, that sounds fascinating.'
"But it was an area that I had an interest in, and I know that the party knew that I was interested in it, and I had been doing some work on apprenticeships as a back bencher anyway and had spoken up about them a lot. I don't know whether or not that had been noticed, but I was absolutely delighted to be offered."
Family remains important to Hancock, who lives with wife Martha and children Hope, seven, Ferdinand and Humphrey, nine months, in Little Thurlow, Suffolk. The Hancocks moved to the village shortly after he was selected to fight his seat.
But he is ashamed to admit that his devotion to cricket has suffered as a result of his newfound hectic lifestyle.
He says: "The one thing that has been squeezed out since I have been a minister is almost all of my cricket. In fact, having run the parliamentary cricket club the year before as a back bencher, last year I was scheduled to play three games of cricket.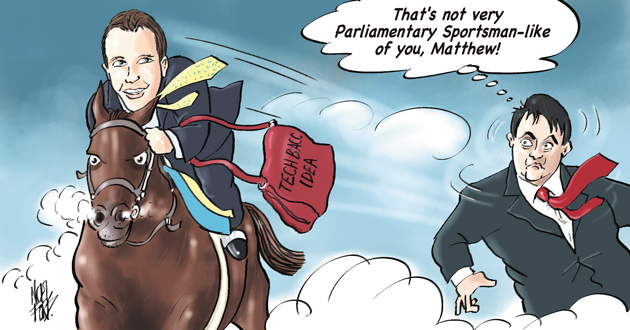 "One was rained off, my son was born during another, and in the other I faced one ball which I hit straight to a fielder without bouncing. So I had, literally, the worst batting season you could ever have, which involved facing one ball."
Suitably non-committal about his future, Hancock doesn't respond to the news that Paddy Power have him at 7/4 to be promoted into the Cabinet at the next reshuffle along with the likes of Liz Truss and Anna Soubry.
When asked if he would accept a Cabinet role if it was offered, he simply says: "Politics is a team game, so you play the part in the team that you are asked to play."
So that's a yes then.
___________________________________________________________________________________________________
It's a personal thing
What's your favourite book?
The Art of Captaincy, by Mike Brearley. It's about dealing with strong characters to get the best out of them in difficult circumstances
What do you do to switch off from work?
I spend time with my children as much as I can. I like to cook. I am not particularly good, but I am blessed with performing a lifelong apprenticeship to my wife, who is a brilliant cook. I cooked a chicken and mushroom risotto recently
Do you have a pet hate?
I hate the fact that I hate split infinitives. I hate split infinitives, and then I get cross with myself for being so pernickety. So I wish I was more relaxed about it but it makes me stop every time I see one
What did you want to be when you were growing up?
I think I went through a whole series of them. At one stage I definitely wanted to be a pilot, and now I definitely don't
If you could invite anyone, living or dead, to a dinner party, who would it be?
I would want RA Butler to talk to him about his Education Act and what he envisaged of it. I would like Oscar Wilde for his wit and repartee. I'd like Albert Einstein, as much for his pithy quotes as much as his physics knowledge. And I would like Tim Berners-Lee, to talk about the future