There is an ongoing debate in the FE college sector about whether a principal should have a classroom background, or whether what's really needed is business acumen forged in the cut-and-thrust world of the private sector.
But could a third option — bearing in mind the relentless attack on sector finances — be service in the armed forces?
It's a background that appears to have served Shelagh Legrave, whose enrolment in the Women's Royal Army Corps in the early 1980s kicked off a six-year spell in the armed forces, and the 15,000 learners at her Chichester College well — as evidenced by a glowing Ofsted report in April last year that featured outstanding grades across the headline fields.
"I think the Army influenced my leadership style — the motto of the Royal Academy Sandhurst is 'serve to lead'," explains Legrave, aged 57.
"In the 1980s the leadership style was very autocratic and it has taken me time to reflect and change that style and I have been heavily influenced by later books such as Good to Great, but nevertheless the Army gave me a grounding in the importance of winning the hearts and minds of those you are leading."
I think the Army influenced my leadership style — the motto of the Royal Academy Sandhurst is 'serve to lead'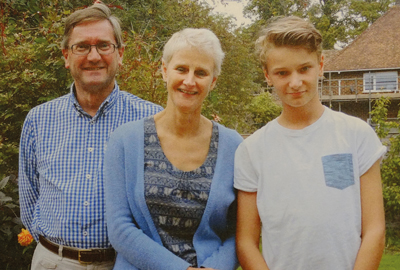 The college's outstanding result came six years after it was last inspected and achieved a 'good' rating under the principalship of her predecessor, Richard Parker.
"I needed to change the leadership style and my view was that I needed to get people to buy into the vision of becoming outstanding, and I had to win everybody's hearts and minds to do that," explains Legrave.
She adds: "Everybody smiled when I gave them my vision and thought, 'will you actually be able to achieve that?', but I knew what I needed to do."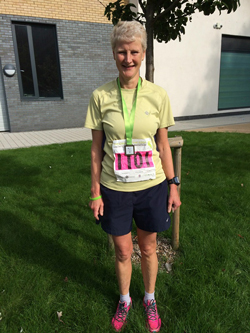 She started at the college 12 years ago as chief finance officer and then became chief operating officer, where she took on a curriculum area in foundation learning.
Before joining the college Legrave was Roehampton University's director of finances, and before that she worked in the world of banking.
"Everybody told me not to go into FE as the funding was complicated and it was a difficult sector to work in," she recalls.
But Legrave's 'Civvy Street' career had started in 1987 at NatWest bank, where she ran a telecommunications department.
She went on to work in the heart of London's banking scene for 11 years, qualifying as an accountant and becoming a divisional deputy chief financial adviser.
"Then I met someone I wanted to marry when I was 38, and realised that working in the city and marriage was never going to work – I just couldn't keep working those long hours," she says.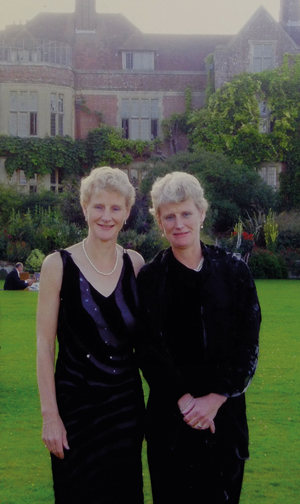 The person she had met was Paul, and they did indeed go on to marry and have a son, Edmund.
Her next move was to look for a role outside of central London and she managed to secure a role as the director of finance at Roehampton University. She worked there for five years.
"I worked up until the week before Edmund was supposed to be born, but he came early — so I stopped on the Friday and he was born on the Monday," explains Legrave.
"By the Wednesday I had the vice-chancellor at the university talking to me about some unfinished business that we hadn't sorted out."
By this time Paul had started working at Chichester Cathedral and suggested the family move there from London to raise Edmund — and then the Chichester College chief finance officer job came up.
"We moved to Chichester when our son was three weeks old — so it was a very hectic time in my life," says Legrave.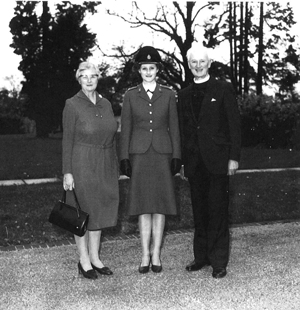 Seven years later she was appointed to her current positon as principal of the college, where a specialist area is furniture making and this year at WorldSkills in Sao Paulo former learner Edward Harriman won gold in the skills, two years after fellow former Chichester learner George Callow also won gold in WorldSkill Leipzig.
Legrave says: "This country is absolutely dependent on FE providing the vocational skills in order to achieve personality gain."
She adds: "There is a future for apprenticeships, and I still think, despite what the government is saying, there is a place for FE colleges.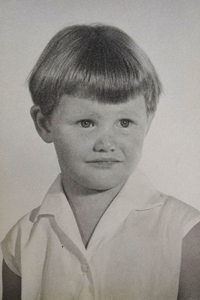 "But we've got also to focus on employability skills, and we've got to continue to focus on employability skills so that people are able to go out and make their mark in industry and commerce. That's what we're about."
It's a personal thing 
What's your favourite book?
One of them is War and Peace. I have re-read it several times and I still couldn't recite the whole story to you. I think it's just a fascinating saga.
I love history so, Good to Great by Jim Collins which researched the success of large American corporations over a 25-year period and gives a blueprint for leading successful organisations is another favourite
What do you do to switch off from work?
I play sport, but I also watch a lot of sport which is a great relaxant for me. I'm a passionate Leicester City fan, and I am also a passionate Leicester Tigers fan, because I was brought up in Leicestershire.
And then I keep myself fit through running. And I watch an awful lot of my son playing football, cricket and hockey
What's your pet hate?
I hate being patronised. When I worked in the City [London], the culture was very male-dominated and very chauvinistic, and I have worked really hard to remove that in any culture I have worked in since.
The other thing I hate is blame, because you end up with a blame culture — where something goes wrong and you get blamed for it And again, it's something I have spent a lot of time trying to remove. People make mistakes. You learn from your mistakes and everybody says that, and it's true and you shouldn't be blamed for it
 If you could invite anyone to a dinner party, living or dead, who would it be?
One of the people would be my grandfather, Guy Chester, who left all of his wealth to the Methodists, and had a huge work ethic. The other person would be Mother Teresa, because I was always so in awe of what she did in giving up everything she had to work in Calcutta
 What did you want to be when you were growing up?
As a child I was always fascinated by business and I wanted to go into Lloyd's as an underwriter because that is what my grandfather did