Apparently, 55% of senior leaders in FE are women. I don't believe it.
A large part of my job is to find interesting voices in the sector who want to express an opinion, challenge the status quo, or simply join in the wider debate.
Yet I would estimate that 80-90% of the emails I receive offering me expert features written by heads of organisations to run in FE Week are written by women – women who are putting a man forward to write the piece.
That's not these women's fault – it's usually their job, and the person they are representing is often legitimately the most senior person at their organisation who is an expert in that topic. My heart still sinks every time.
That's not because I don't think men can write; just as with women, some can, some can't. And it's not because I don't appreciate their getting in touch with me – it's because every time I see an unsolicited email from a woman, I have hope that she might be putting herself forward.
She rarely is.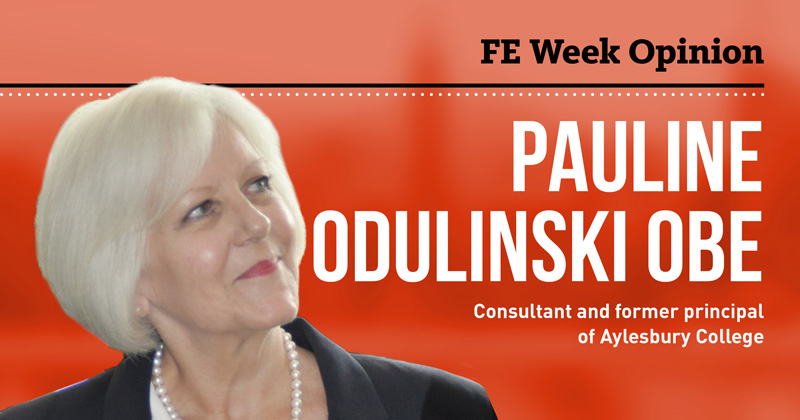 I know what it's like to suffer from a lack of confidence, and I do empathise. Not everyone wants to be part of the public debate. But what really brought it home to me was a recent comment from Robert Halfon, the former skills and apprenticeships minister, who told the FE Week team that in his time as minister, not a single day went by when our newspaper wasn't discussed in some context in his office.
That's huge.
To have the ear of those is power is a weighty responsibility on our shoulders. It means we need to be sure we are representing the full spectrum of informed views and groups across the sector, and I'm not convinced that we do.
Women leaders in FE exist – I know they do. Women with strong opinions have contacted me – occasionally – about writing for us. But not in anything like the volume that men do.
The stats also tell me they are out there. Fifty-five per cent of senior managers in FE are women, according to the latest Education and Training Foundation data.
Black, Asian and minority ethnic (BAME) figures are a little more disheartening: while 14% of the population registered as non-white in the latest census (and this is an underestimate for England, as Wales is also included in this data), only around 11% of college staff in England are BAME, a figure which drops to 5% for independent training providers. The percentages for teaching staff in both types of provider are similar, but only 9% of college managers are BAME, while the ETF couldn't even provide data for ITPs as the number of responses was too low to give a robust figure.
Most people hate to think they are being approached due to their skin colour or genitalia
Whenever I go to conferences, I try to meet women and people of diverse ethnic origin. That can be a little awkward. Firstly because everyone harbours some degree of mistrust towards journalists, and secondly because if I ever casually mention that I'm looking to improve the diversity of our publication, most people hate to think they are being approached not because of their innate merit, but due to their skin colour or genitalia.
That's not the case, but the problem exists. We have far more white men's opinions represented in our paper than is representative of the sector. And while they may be supremely qualified to write about their subject, there are also women and BAME people of all genders who know what they're talking about.
In order to diversify our contributors, I need to throw the net out wide. And one or two of those people will turn out to have the right combination of talent, insight (and the freedom to speak out) that is required to attract the attention of the decision-makers.
I see the Features section of FE Week as something of a bulletin board – curated of course, but still a place where people from all over the sector can have their say (that's the Opinion section), tell people about exciting projects their college or institution has been up to (that's the Campus round-up) or where they're moving next (Movers & Shakers).
I'd just love it to be a more representative one. So I'm reaching out. Now it's up to you to do the same.