After local campaigners successfully prevented an unwelcome merger, the college's chair explains how the board intends to take things forward in a more amenable fashion
An FE Week headline recently cast me as the "embattled" chair of Kensington and Chelsea College, but that's not what it feels like to me.
There's no doubt that this college has been through a difficult period, and I was sorry in many ways that the merger with our neighbouring Ealing, Hammersmith and West London College did not proceed.
But a successful college always needs the support of its students, staff and the community it serves, and we were not able to secure that support for this merger.
The recent history of KCC has seen student numbers fall, a grade three rating from Ofsted and an unpalatable level of financial operating losses.
The FE commissioner's assessment makes it clear that KCC does not have a future as a standalone college. Add to that the sale of our north Kensington site to the Royal Borough of Kensington and Chelsea (RBKC) and the terrible toll wrought on our community by the Grenfell Tower fire last summer, and it's not hard to see why charting the college's future is challenging.
We need to tread more carefully in our quest to steer ourselves to a sustainable future
The fact that the proposed merger is not going ahead tells us that we need to tread more carefully in our quest to steer ourselves to a sustainable future, and the board of governors agreed a number of measures at our last meeting which should ensure the success of the new, commissioner-led merger process on which we are now embarking.
We are in the process of commissioning an independent review of the 2016 sale of the Wornington Road site to RBKC, which took place before I was brought into the college.
It's important that the full facts about this transaction are in the public domain because the building is of deep importance to the community and its sale has raised important questions which need to be answered. In parallel, we are working with RBKC to agree terms for the long-term use of the Wornington Road site for future provision.
We are also planning to bring together a new community engagement group to ensure that there is a forum for dialogue between the college and its community.
Although there are statutory requirements for consultation about any future merger, we want the dialogue to go much further than this, to give our community a voice in the wider issues of provision and community services that the college can offer now and in the future.
In all of this, it's important that we continue to put our primary stakeholders, our learners, at the forefront in considering the future.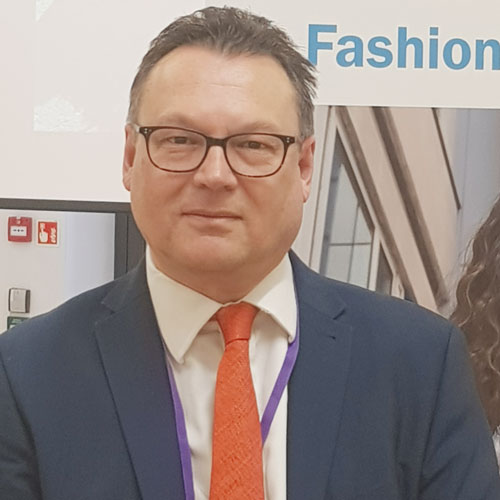 Our new principal Andy Cole brings long experience of FE provision in London and a background in curriculum and quality improvement. Andy's top priority is driving up standards in teaching, learning and achievement for the students who rely on the college to underpin their future ambitions and career development. His appointment has been unanimously welcomed by the governors, who are already working closely with him to ensure the college can meet the future skills needs of local employers and the community.
KCC is emerging from one of the most difficult periods in its history for both staff and students. Many lessons have been learned and tough decisions taken, but I have been struck by the tremendous commitment that exists to improving the quality and breadth of opportunities available to residents in the area.
It was wonderful to see our recent open day so well attended by young people from across the community and we are more determined than ever to build a further education institution that everyone can be truly proud of.
Mary Curnock Cook is chair of Kensington and Chelsea College