College business centres featured as a key policy pledge in the 2021 skills for jobs white paper, as ministers bid to improve local skills systems by forging stronger links with employers. But, the concept disappeared from government communication following a short trial in a handful of colleges. FE Week investigates what happened…
The Department for Education's desire to replicate the "world-class" employer-led German skills system in England has been a common theme among the revolving door of skills ministers and education secretaries in recent years.
It led to the decision to hand chambers of commerce greater control over local skills provision, including the creation of local skills improvement plans (LSIPs) which were the headline reform in the 2021 skills for jobs white paper.
Another innovative idea to enhance employer influence over skills training offers was to establish college business centres (CBCs) across the country, to act as a physical space where colleges and employers communicate, collaborate and ultimately "respond to locally agreed priorities".
A quick-turnaround £65 million pilot through the strategic development fund got underway and handed funding to 18 colleges, seven of which were handed ring-fenced capital and revenue funding to create a CBC.
Timing was tight and they needed to spend all the funding by the end of March 2022 – just eight months after the pilot started.
Colleges opted to use the capital funding to refurbish a part of their existing campus in most cases, and within a short timeframe created a space which would act as a "single point of entry" to the local skills system for employers, who could themselves access industry-standard facilities and equipment. Revenue funding was spent by colleges on hiring business development, engagement and events staff.
Lead colleges collaborated with other colleges and local education providers, as well as their chamber of commerce, to fully utilise the facility.
They're proving a great way of getting more businesses into colleges
Several colleges and businesses that were involved in the CBC pilot told FE Week the centres indeed had a significant and positive impact.
In Milton Keynes, a CBC called The Chaffron Centre was launched to "bring together companies and educators in collaboration, offering business workspace and meeting facilities to both students and the businesses community", Milton Keynes College told FE Week.
Over two floors the on-campus centre includes meeting rooms, VR suites, individual classrooms, catering, refreshment areas, and break-out rooms.
"Its purpose was very much about bringing employers into the heart of the college," said Anna Clarke, MK College's group director for employer engagement and partnerships.
"There are multiple benefits. Employers come in and see what an FE college looks like in the current state, and we also get that continual narrative from employers about how we need to morph, how do we get the outside world in our curriculum in a way that actually does make our students work ready. They're also an opportunity for our students to engage with employers in a way they couldn't before."
In some areas, CBCs also ended up being a place where entrepreneurs could work, network, and receive advice as they build their businesses. Some colleges also established ways of creating further revenue streams by renting out the space for meetings and events.
Cumbria Chamber of Commerce worked with, and still uses, CBCs spearheaded by Lakes College. The chamber's managing director Suzanne Caldwell said: "They're proving a great way of getting more businesses into colleges, seeing their wider facilities and engaging with staff and students. They're being used for meetings, events, hot desking and more.
"In setting them up, colleges engaged actively with us. I think that's part of why they've proved successful as they've been genuinely focussed around business need."
On the south coast, Fareham College – now part of the South Hampshire College Group – used its funding to create a "co-location" space to strategically co-work with the Hampshire Chamber of Commerce.
"It enabled a really interesting and innovative intersection within the college estate between the chamber's staff, business members, and the college teams and apprentices," said South Hampshire College Group chief executive Andrew Kaye.
His college also collaborated with the Isle of Wight College to open its own CBC. "We've got a really strong legacy from the CBCs as they allowed us to better develop relationships with businesses to improve participation in further education and skills," Kaye added. "We did pretty well in terms of bang for buck."
However, despite the positive feedback the DfE was receiving from the colleges and businesses involved in the pilot, the term CBCs was dropped when the DfE rolled out the national strategic development fund in the 2022/23 academic year.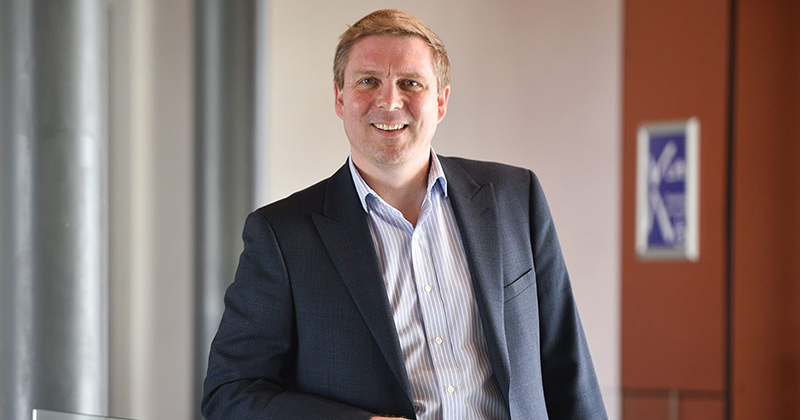 DfE guidance said the national rollout would adopt an approach "which will give providers more flexibility to offer innovation activities without needing to create a CBC".
"This includes funding staff time and associated administrative costs to engage employers more fully on skills needs and to channel that intelligence back to the local FE provider base," the guidance added.
While pilot CBCs were positive in supporting employer and college collaboration, those involved warned of risks to their long-term sustainability as the revenue funding was time-limited. One hired a CBC director, for example, but could only employ them on a fixed-term contract.
The DfE was keen to made it clear to FE Week that the CBC concept has itself not been dropped, but rather that the branding has.
"Providers were permitted to continue CBC-type activity using strategic development fund funding, but this did not have to be branded as a CBC," the DfE said.
The term CBCs has also not been featured in the local skills improvement fund, which replaced the strategic development fund this year.
Despite the government's claim that CBCs have not been dropped as a concept, college leaders aren't expecting them to feature as they did in the pilot, mainly because of the one-year funding settlements being offered.
Marguerite Hogg, senior policy manager at the Association of Colleges, said: "The DfE asked pathfinders to experiment with the CBC model in 2021, but three rounds of short-term funding means that there hasn't really been a chance to try this out in full.
"Colleges have, and will, use the money from strategic development fund and local skills improvement fund to deploy people to work with employers on innovation. Once we get to a point where there's longer-term funding in place, it's likely that we will see something like business centres develop."
Kaye said he understands that colleges would be perfectly entitled to use as their SDF or LSIF funding to set up something similar in concept to the piloted CBCs, albeit they might not be branded in the same way.
He added that by removing the ring-fenced proportion of the funding it could allow colleges to be "a bit more flexible and innovative in what they want to do".
And Caldwell said that while CBCs as a specific concept may have worked in areas such as Cumbria, they "may not be suited to circumstances more widely".
"It is, and should be, a case of horses for courses," she added.