The "extremely large" rises in adult education spending proposed by Labour and the Liberal Democrats open up "genuine risks" to fraud and poor value for money, a think-tank has warned.
A new report by the Institute for Fiscal Studies has analysed the FE pledges from the three main political parties ahead of next week's general election.
It found that the Conservatives' national skills fund proposal, which would be worth about £600 million extra per year by 2022, would reverse about one fifth of the cuts to total spending on adult education and apprenticeships since 2010.
"Although there are risks these can be managed"
In contrast, Labour's proposals would equate close to a 90 per cent real-terms rise in total spending on adult education.
These included the costed pledges for lifelong learning up to level 3, and six years of free education at levels 4 to 6. Excluding the cost of abolishing of tuition fees, the Labour manifesto costs this and other adult education commitments at £3.3 billion extra per year by 2023.
The Lib Dems' proposed "Skills Wallets", worth £10,000 that all adults could draw upon for lifelong learning, would represent about a 35 per cent real-terms rise in total spending on adult education, on the basis this would cost about £1.6 billion extra per year in cash-terms by 2024-25.
Luke Sibieta, report author and IFS research fellow, described the Conservative pledges as "modest" but said Labour and the Lib Dems' "big increases" in spending and eligibility come with "significant risk and uncertainty".
The 'Going further on further education?' report outlines the possible consequences of these policies, stating that it is hard to predict how many people would take up the new offers and there would be a risk that spending could come significantly above or below what is expected.
The research warned "there is a risk of fraud with new providers and courses popping up to take advantage of the large subsidies, but ultimately providing poor education".
The IFS pointed out that a similar policy, Individual Learning Accounts (ILAs), was scrapped within a year due to widespread fraud in 2001.
ILAs, which subsidised the costs of courses aimed at widening participation in learning and helping to overcome financial barriers faced by learners, had attracted much more interest than anticipated, according to the National Audit Office.
By 2002, the scheme was wound up amid a fraud scandal that left the public purse lighter by £268 million.
The IFS report noted that both Labour and the Lib Dems have "proposed tight regulation", but the "very sizeable subsidy will mean that fraud or poor value for money are both genuine risks".
The think-tank said there has been "a 50 per cent real-terms cut in classroom-based adult education spending" since 2009-10.
Sue Pember, former director of FE at the department for education and now policy director of adult education network HOLEX, said that although there are risks to the proposals "these can be managed".
"Recent research shows that adults are not aware of what is already free and what their entitlements are therefore we need to find ways to motivate adults and encourage them into learning,"she told FE Week.
"The public seem to like the concept of an account or wallet as it puts them in control of their learning, therefore we should be building on that connection and ensure these new ideas are delivered through robust management of the provider base."
Association of Employment and Learning Providers chief executive Mark Dawe said: "We need to see investment restored in adult education via skills accounts used with fully regulated and quality approved providers and only with an approved catalogue of courses as we now have for loans provision."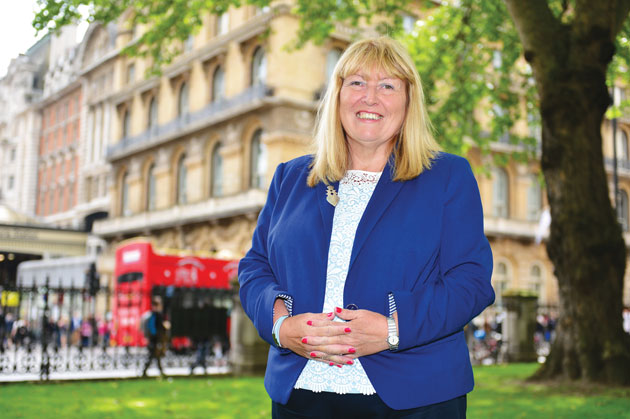 Commenting on the IFS report, Angela Rayner, Labour's shadow education secretary, said: "Further and adult education have been devastated by a decade of Conservative and Liberal Democrat austerity that cut billions of pounds from these vital services.
"Labour is committed to giving further and adult education the sustainable funding needed by significantly increasing 16-19 spending, introducing a new fully funded right to lifelong learning, and introducing maintenance support for young and adult learners."
And a Lib Dem spokesperson said: "We will expand the Office for Students to monitor the programme and ensure courses are being delivered by verified, reputable providers.
"They'll work closely with businesses to evaluate and identify good courses. Plus, we'll offer free careers guidance which can point learners towards high-quality courses that will improve their career prospects.
"Similar schemes already work well in countries like Singapore and parts of Austria. Liberal Democrats will give people the power to decide how, what and when they learn."