Former principal of Leeds City College and Stockport College Peter Roberts CBE has died.
Mr Roberts, who retired at the end of September after six years in charge at Leeds City College, died on New Year's Eve. He was 60 years old.
He had been principal at Stockport College for seven years before joining Leeds in 2009, and was chair of the 157 Group from 2012 to 2014.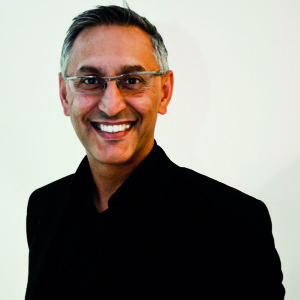 The father-of-two collected a CBE for services to FE in October having been given the award in last year's Queen's Birthday honours, and Dr Shaid Mahmood, chair of the board of governors at Leeds City College, paid warm tribute.
Dr Mahmood said: "A much loved, admired and respected friend, colleague, and mentor for many, his love for Leeds City College and the City of Leeds and his championing of all things FE was surpassed only by his love for his family and his beloved Liverpool Football Club.
"Funny, lightening quick, intellectually adept and astute and with an incredible touch with people, his passing has left an immeasurable emptiness among those of us that knew him that will be difficult to fill.
"Sleep peacefully Peter. You'll Never Walk Alone."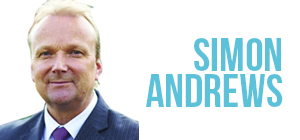 Stockport College principal Simon Andrews said: "The college was deeply saddened to hear the news of Peter Roberts' sudden death.
"Peter led the college to its 'outstanding' inspection of 2008 and made a significant contribution to the development of the estate and the construction of a number of new buildings.
"Peter has been praised for his knowledge and commitment to the colleges, young people and the towns and cities in which he worked.
"He will be greatly missed by all who knew him."
Mr Roberts told FE Week in a profile interview published in January 2013 how his career in education started in the late 1970s, teaching PE and economics at West Derby comprehensive in Liverpool.
He decided to go into FE when he was at West Derby and was asked to run a business course with a local college.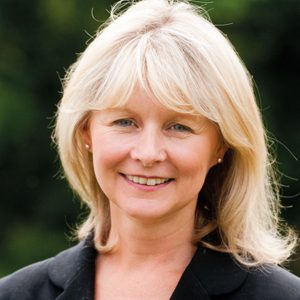 He left the school in 1983 to become a lecturer in leisure and recreation at Stannington College, in Sheffield, and eventually went on to be elected chair of 157 Group in December 2012.
Sarah Robinson OBE, chair of the 157 Group, said: "Peter chaired the 157 Group from 2012 to 2014 and was never afraid to challenge, provoke thought and influence change.
"He worked tirelessly for the good of FE with genuine concern for students.
"I, like so many colleagues have been inspired by his leadership, his sound guidance and sense of humour. The thoughts of the 157 Group go out to his family and friends."
A number of tributes were also made to Mr Roberts on Twitter.
Sudden death of Leeds Principal Peter Roberts desperately sad & unfair. The most accomplished, funny & least egotistical man you could meet

— Ian Pryce (@ipryce) January 1, 2016
Gemma Knott, director of marketing, engagement & enterprise at Stratford-upon-Avon College, also tweeted: "I am shocked beyond words to hear that Peter Roberts, ex-Principal of @leedscitycoll has sadly passed away. His unwavering passion or the sector alongside his humbling character made him a rare gem." Leeds City College's student union president Emily Chapman also posted on Twitter.
Sad start to the year hearing of the sudden death of Peter Roberts. Lovely Man and very supportive to all learners! Will be missed. — Emily Chapman (@Emy_Chapman_6) January 1, 2016
Meanwhile, Leeds Central Labour MP Hilary Benn, tweeted: "Peter was a lovely man and passionate about FE's power to change people's lives. Such a loss. Thinking of his family."
And Association of Colleges (AoC) chief executive Martin Doel said: "Peter's untimely death comes as a great shock to everyone in the college sector, his passion and hard work on behalf of colleges was well-known to us all."
He added: "It was exemplified only a few months ago, when he galvanised principals and chairs into writing an open letter to the Prime Minister in advance of the spending review and which made a real difference to the final result."
John Widdowson, AoC president and principal of New College Durham, said: "I knew Peter for many years and was honoured to call him a friend.
"He was someone whom fellow principals held in high regard for his achievements in various colleges and in his more recent leadership roles for the sector."
---
The death of former Leeds City College principal and ex-157 Group chair Peter Roberts sent shockwaves through the sector on New Year's Day.
Warm tributes to the 60-year-old, who suffered a heart attack on New Year's Eve, were paid and widely reported.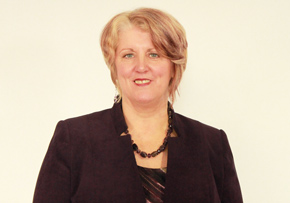 Former 157 Group executive director Dr Lynne Sedgmore (pictured right) sent the poem she wrote for his retirement, just last year, in for publication in his memory.
Farewell Retirement Ode to Peter Roberts
Farewell dearest colleague, leader and friend,
Your leaving brings beginnings – not just an end.
You have given so much to the world of FE,
Hence this celebratory ode to thee.
Your wit and your humour are legendary,
Your turnarounds have affected so many.
Stockport you turned into OFSTED grade one,
With a lot of hard work, but also some fun.
Leeds, a big challenge, you brought to grade two
through the excellence that you always pursue.
It's always "the team" you loudly proclaim,
And you really mean it, again and again.
An outstanding Leader, and fabulous man,
Beloved member of our strong FE clan.
You always give praise, and credit where due,
The reason why many respect and love you.
As Chair of 157 – both supportive and kind,
You challenged us too, with a laser beam mind.
Your video treats gave us all food for thought,
Your passion for learners was constantly brought.
You will be deeply missed – please do not go away
Stay close to FE so your talents don't stray.
There is much you can do, we still need your skills
To fight for the future and stop policy ills.
Thank you dear Peter for all you have done.
We want your new life to be free and huge fun.
May you enter retirement, happy and blessed
Living life to its fullest with well deserved rest.