Ofsted has been accused of favouring traineeships that concentrate on classroom-based maths and English provision rather than getting young people out into the work place.
Association of Employment and Learning Providers' (AELP) chair Martin Dunford (pictured right) spoke out on the issue during the conference's opening question and answer session on Monday (June 27).
It came after the organisation's chief executive Mark Dawe (pictured below) claimed in FE Week two weeks ago that providers were being given "required to improve" gradings by Ofsted "based solely on English and maths outcomes, as Ofsted is not willing to accept destination data as robust evidence".
It provoked a strongly-worded letter to the paper from Paul Joyce, deputy director for FE and skills at Ofsted, denying that ratings of the subjects had an "overriding influence" on overall inspections.
Mr Dunford returned to this at the conference.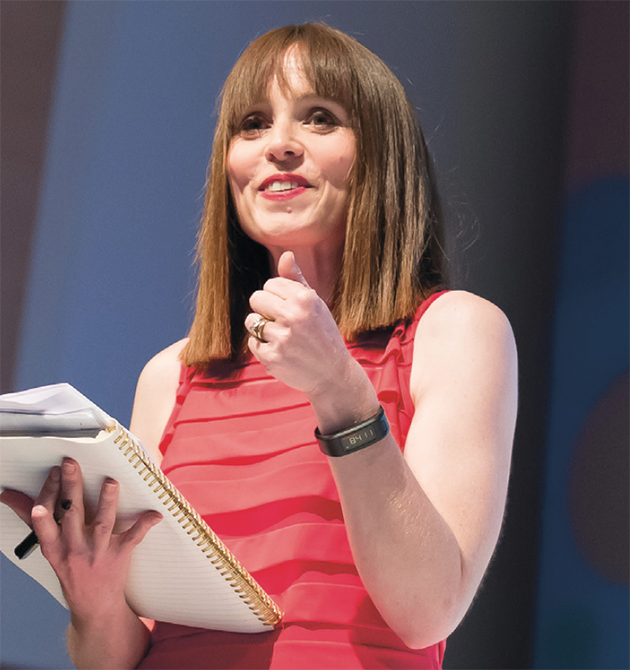 He said: "The extreme example [for traineeships inspections] would be, if you keep everyone in the classroom, everyone does maths and English, and never sees an employer.
"With the way Ofsted is judging at the moment, they would probably get a higher grade than somebody who has got a lot of young people in work for the first time, or re-entry to the labour market if they are in their early 20s."
Mr Dawe, who took part in the same question and answer session, added AELP had been in encouraging talks with the government and Ofsted on this issue.
He said: "We have had some really positive meetings – getting understanding of why this is important.
"It [maths and English] is important, but if it is the only thing you are judged on that isn't so good. I think we have that understanding now. If you get that right it [traineeships] will start to fly."
Conference chair Jan Murray (pictured right) challenged the pair. She said, "playing devil's advocate", they could be accused of sidestepping the issue.
Ms Murray added: "Young people need English and maths to get on in life, so how would you suggest they develop those skills?"
Mr Dawe replied: "Every young person going on to that programme should be assessed up-front for English and maths, and assessment should be carried out at the end.
"But if a traineeship is, say a 10-week programme, it may not be long enough to get a qualification. If a job offer comes along, we can't say 'sorry you can't take the job because you haven't finished your English and maths' – that is not what we want to say."
He added functional skills were crucially important for helping the learners to develop their numeracy and literacy.
He said: "I get it that with some students with a marginal C or D at GCSE, it's worth trying again to see if they can get that qualification.
"But for many who have really struggled with the subjects, you need to take a different approach and that is where functional skills are so successful."
Membership boost to over 800
The AELP has passed 800 members for the first time, and picked up dozens of colleges in the process.
Mr Dunford told conference delegates in his opening speech that the organisation had never been more in demand.
It now has 804 members, including over 40 colleges.
The latest college to join was Burton and South Derbyshire College, which quit the Association of Colleges, as revealed by FE Week last September.
A spokesperson said: "We're delighted that Mark Dawe has taken the helm at AELP at this critical time and look forward to engaging with the association on these and other important issues for the sector in the coming year."
Former chief executive of awarding organisation OCR, Mr Dawe, was appointed as the new AELP boss in March.